Student Advocacy Committee meeting Nov. 25
The Student Advocacy Committee meeting approved a new Osprey Voice survey to be given to students from 10 a.m. to 6 p.m. on Nov. 26-27.
"The goal is to poll students on student government initiatives," Student Advocacy Chairman Aaron Anderson said.
Polling stations, set up by the Student Union IT Department, are located in the Student Union Plaza and the walkway west of the Library entrance.
There will be two laptops at each location using Qualtrics survey software, the same software used for students' MyWings, Anderson said.
Students are not able to vote via email, Anderson said. They must use the voting stations.
"Senators are required to have 35 votes each, and there are 33 active Senators," Anderson said.
The survey committee expects at least 1,155 surveys if each senator reaches their requirement.
A second day and a time extension to 6 p.m. was agreed on to allow Graduate students an opportunity to vote, Anderson said.
He said students can pick up supplies like Green Books, scantrons, and pencils at the voting stations.
"These are supplies that have always been available in the rotunda," Anderson said.  "But [students] are not required to vote to get them."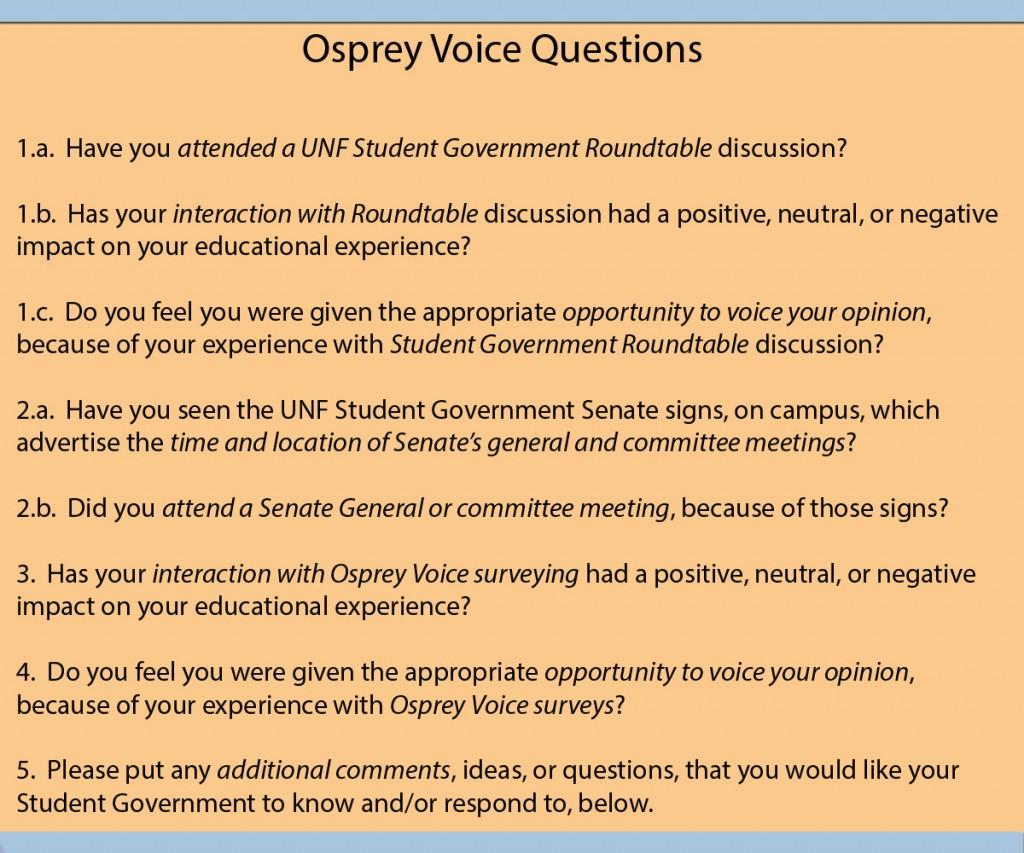 Email Brandon Thigpen at [email protected]