Fall Out Boy is coming to Jacksonville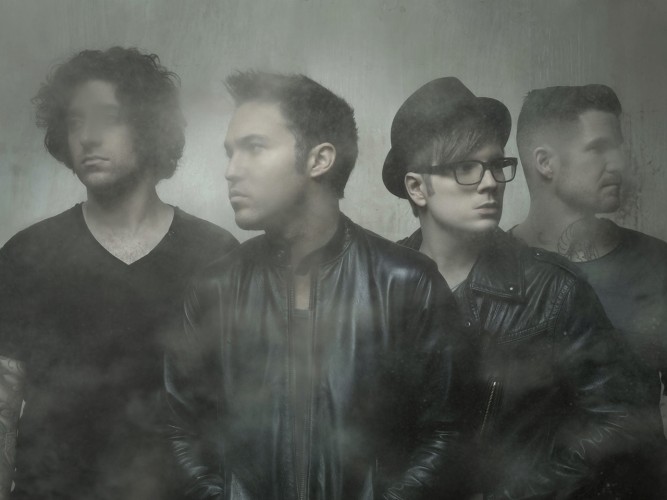 Music makes the world go 'round. It can make a whole season fly by when you have a band that releases nothing but hits scheduled to rock your city out this summer.
Grammy-nominated rock group Fall Out Boy is scheduled to play the St. Augustine Amphitheater on July 27, 2014 at 7:30 p.m., according to a press release by the St. Augustine Amphitheatre.
The press release states that they are expected to perform all of their highly energized hits, along with songs from their #1 2013 album Save Rock and Roll.
Stamped as the MONUMENTOUR, the band will be bringing their talents to cities like Nashville, Atlanta, Las Vegas and Dallas, according to Fall Out Boy's website.
Tickets can now be purchased by phone at (800) 745-3000, through Ticketmaster or at the theatre's concert hall box, according to the press release. Tickets will range from $35-45.
The show doesn't stop there. Alternative rock band New Politics will be on tour with FOB, as the opener for all dates, said the amphitheatre's Promotions Specialist Josh Bratovich.
Hailing all the way from Copenhagen, Denmark, New Politics have been making good impressions since they released their self-titled debut album in 2010. They released another album a year later, embarked on a 30-date tour of the United States to promote the album and then accompanied rock band Panic! at the Disco for their European tour this past November.
"Even though they're new and upcoming, they've been busting on the scene pretty well," said the theater's Promotions Specialist Josh Bratovich.
Both groups recently took to Twitter to promote the concert with discount codes. They even had a brief moment of retweeting fans' excited tweets about upcoming shows.
"We were already getting a lot of calls about the concert before tickets even went on sale," Bratovich said. "Since it's a digital age, we're expecting most of our sales to be made online."