Duval county under Winter Storm Advisory, UNF monitoring changes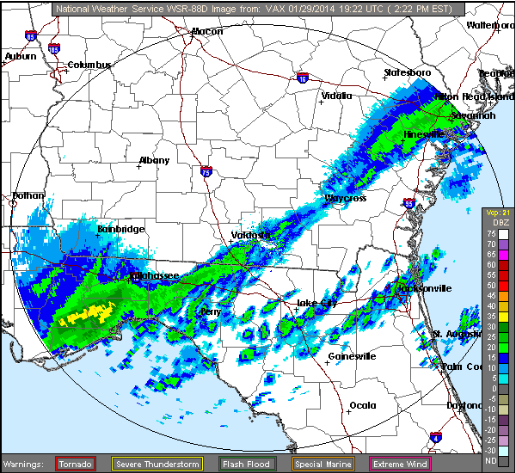 With Florida State University and the University of West Florida both closed because of weather conditions, students are waiting to see if UNF's campus closes.
The National Weather Service announced Duval county is under a Winter Storm Warning, effective until 8:14 p.m. and has Jacksonville under Winter Weather Advisory until 9 a.m. Jan. 30.
Joanna Norris, Director for Public Relations, told the Spinnaker UNF is monitoring weather conditions and campus is currently fully operational. She said any status updates will be sent to students, faculty and staff through text and email.
Norris said the ultimate decision to close campus is always made by the university president, John Delaney, in consultation with the provost and other UNF vice presidents.
Delaney said the decision to close campus relies on whether necessary utilities are still functional and whether the roads are safe to use.
He said freezing temperatures could cause water pipes to freeze and break, and the heating and cooling systems are tied to a water chiller plant.
"It's a question of can we function and can we function safely."
Email Blake Middleton at [email protected]
Email Jason Howard at [email protected]
Email Lydia Moneir at [email protected]