Unlicensed driver arrested, and truck fire extinguished
The following information is all according to UNFPD reports.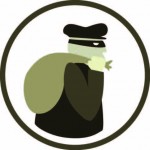 Theft (Bldg 9) – Feb. 11
Items: a 15" grey and silver colored Asus laptop, a black laptop case, a pair of white Apple headphones, and a white Apple USB power cord
The items were valued at $700, $25, $10, and $10, respectively.
Last seen: Building 9, room 1411
When: Feb. 11-Feb.12
Reported: Feb. 13
Stolen from: Student
A neighborhood canvas wasn't conducted because of the time frame of the theft.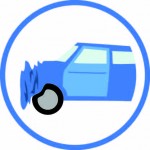 Fire (Bldg. 48) – Feb. 14
On Feb. 14, an officer was dispatched to Building 48, where a truck was on fire.
The officer got to the parking lot and saw the white 1996 Ford Ranger's engine and cab area on fire.
JFRD's Engine 150 pulled up and put the fire out.
The officer spoke to the owner of the truck, and the owner said the truck was working fine when he parked. The owner said Aug. 2013 was the last time he had any work done to his truck.
The owner said he would contact a wrecker service to remove the truck from the parking lot.
Driver arrested (Alumni Dr) – Feb. 15
On Feb. 15, an officer pulled over a vehicle for the tag lights being out.
The subject, 50, a Jacksonville resident, said he didn't have his driver's license on him.
A DL check was made, revealing the subject's license had been revoked for habitual traffic offender on May 16, 2011.
The subject was put under arrest and read his constitutional rights. He was transported to PTDF.
The report says the vehicle was released at the scene to the owner.
The case was cleared by arrest.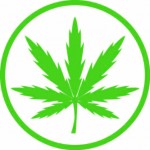 Marijuana (Osprey Ridge Road) – Feb. 17
An officer pulled over a vehicle on Feb. 17 for the headlights being out, and found a marijuana roach in the subject's car.
The officer smelled what seemed to be burning marijuana when he pulled the subject over. The officer asked the subject to step out of the vehicle, and asked the subject if there was any marijuana in the vehicle.
The subject said there was a marijuana roach in the ashtray, got the roach, and gave it to the officer.
The marijuana roach was placed in the Jacksonville Sheriff's Office Property room.
Email Rebecca Rodriguez at [email protected]