Students demand better funding for higher education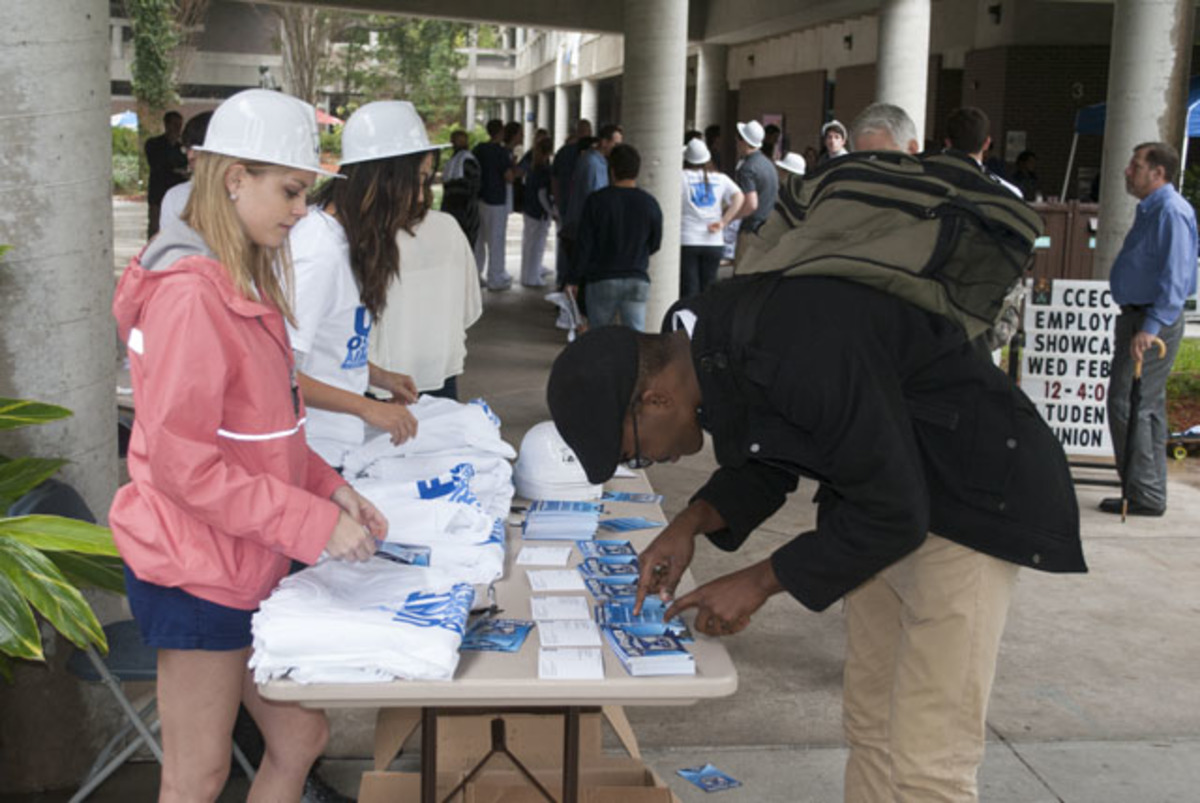 Dozens of students rallied in the rain and wrote letters to legislators in Tallahassee on Feb. 26.
Congregating in the Peace Plaza, they demanded $9 million for building renovations, as well as immediate in-state tuition for veterans and the children of undocumented immigrants.
The rally was a part of Hard Hats for Education, a sub-campaign of Aim Higher that pushes the need for state legislature to invest in facility funding.
Aim Higher is a coalition of students and university administrators lobbying for better funding for higher education and to stop tuition increases.
During the rally, students wrote letters to state legislature to request funding.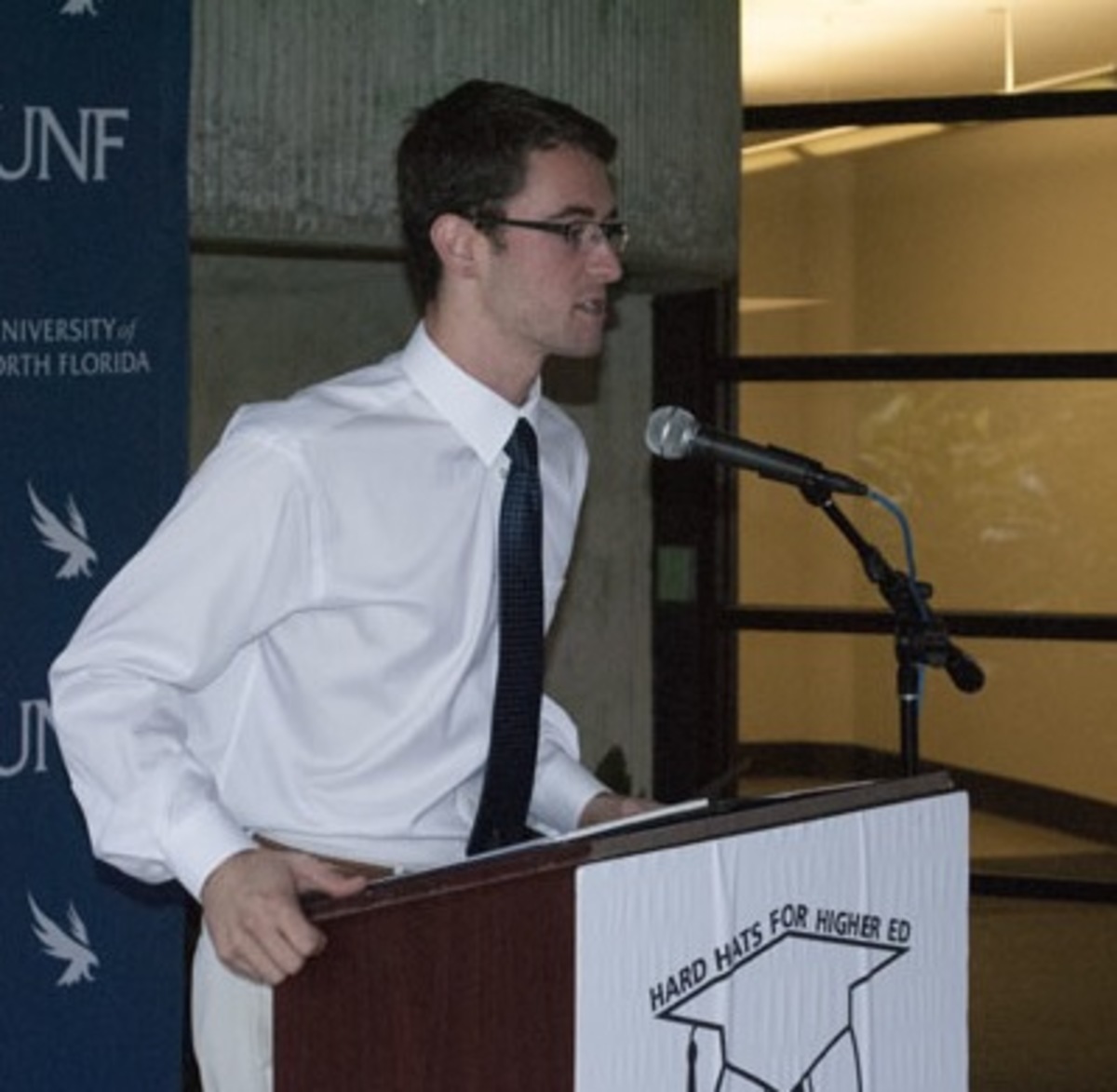 Carlo Fassi, Student Body President, said he encourages students to call members of the legislature and the governor in order to make a change.
He said if legislature grants the $9 million dollar request, $8 million of it would be used for adding a third floor to Skinner-Jones Hall North.
The new floor would be used to provide additional and up-to-date teaching and research spaces for programs like chemistry, physics, math, statistics, and nutritional health sciences.
"We would like to cure the biggest diseases today but we're studying in lab space that was built before we went to the moon."
He said the other one million would be used to design the renovation of Skinner-Jones Hall South.
Fassi said the Aim Higher rally last year accomplished its goal of reinvesting the $300 million that was cut from state higher education the previous year.
He said this resulted in the smallest tuition increase in recent memory.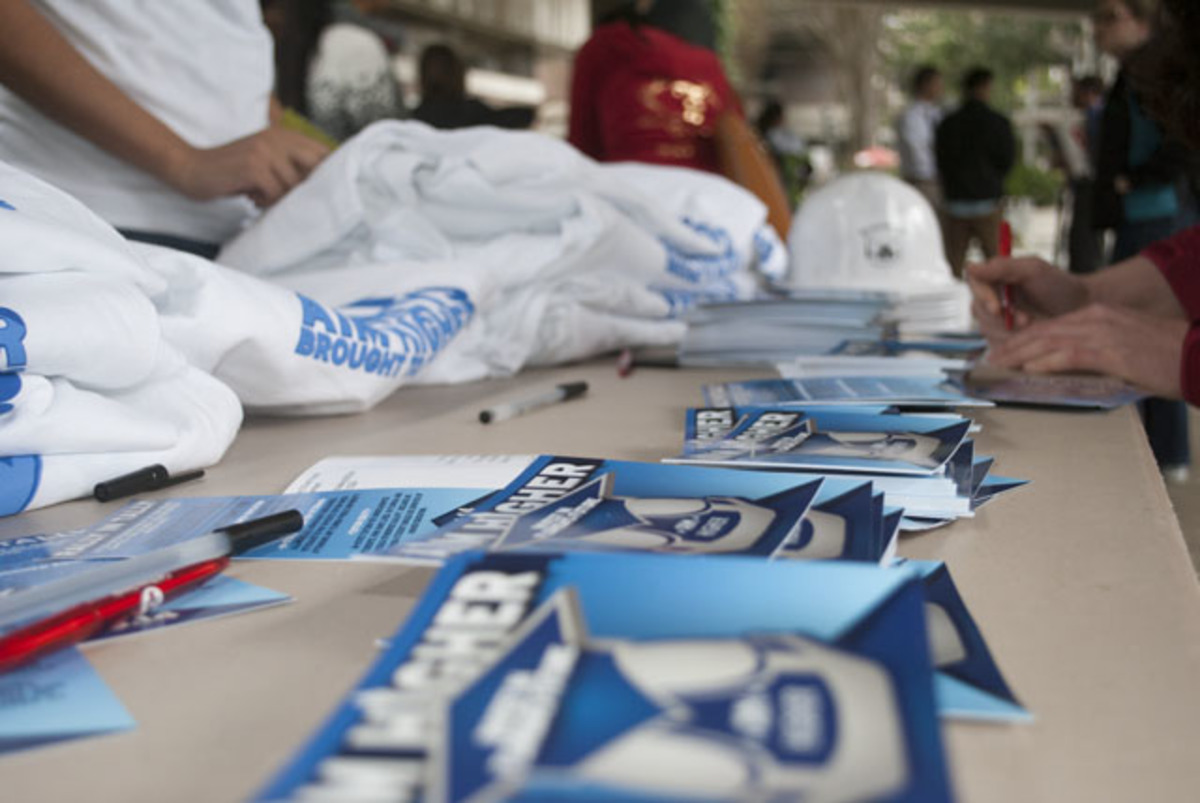 Receiving the $9 million dollars for building renovations, he said, wouldn't necessarily stop tuition increases for next year.
Fassi also said there's a possibility this year that UNF students will have a net zero tuition increase for the first time in over a decade.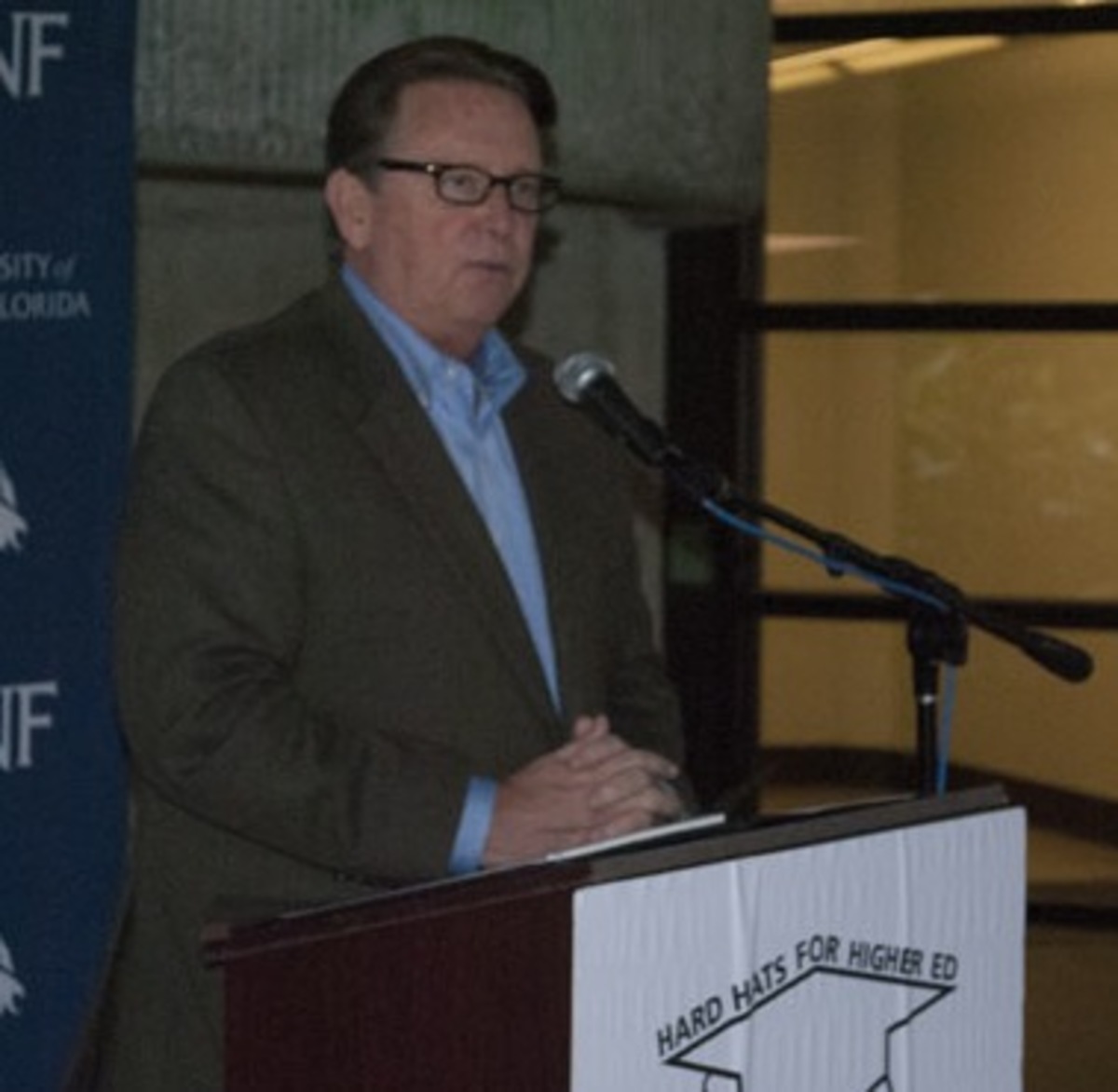 UNF president John Delaney spoke at the event and said the return on this investment would be huge.
Fassi said he believes the state legislature will grant the $9 million for building renovations, immediate in-state tuition for veterans and in-state tuition for children of undocumented immigrants because it's the right thing to do.
He said, "State legislature will decide whether or not to grant the money between March 4 and by the end of the legislative session and the governors veto ability which will be around April or May."
Rebecca Lam, a sophomore chemistry major at UNF, said its going to be hard for students to afford college if legislature keeps cutting funds and the university keeps raising tuition.
Zane Kuzar, a junior mechanical engineering major said, he hopes the rally can lower tuition and provide renovations for campus.
Students wanting to get involved can participate in Aim Higher's Rally in Tally a month from now, on March 26. SG will provide transportation to Tallahassee.
Email Blake Middleton at [email protected]