Student Government buys lunch for random students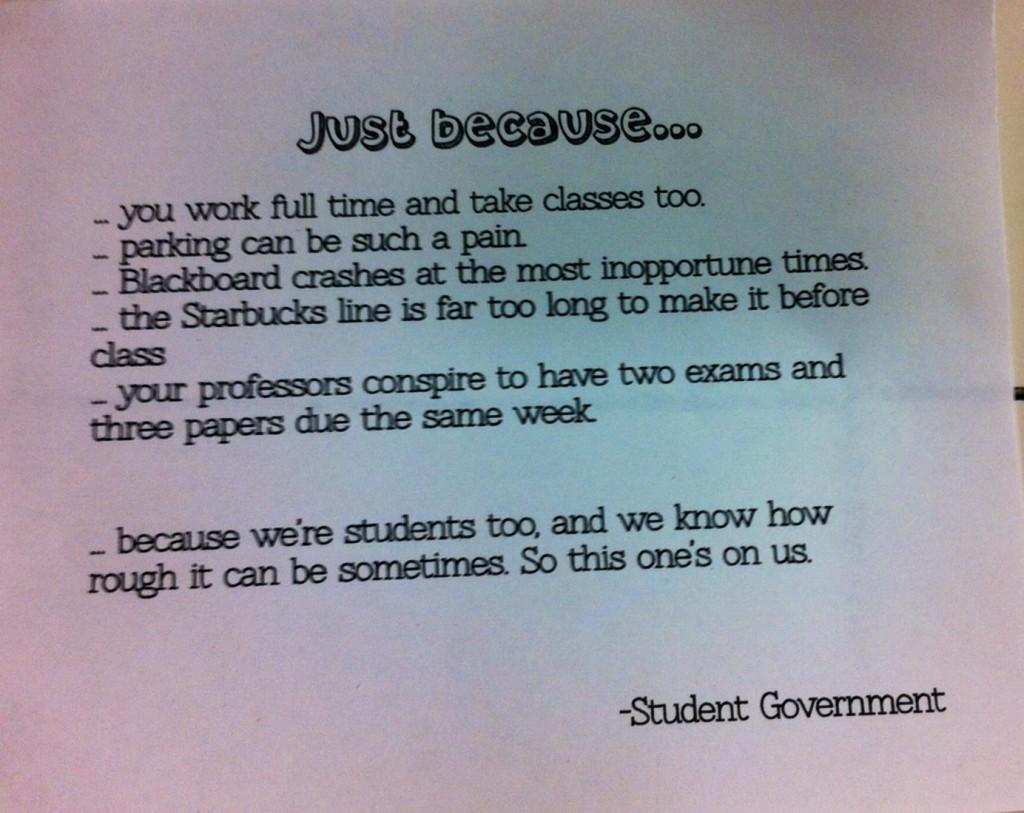 Students who were in line at Chick-fil-A are calling it a "random act of kindness."
When they came up and ordered their meals, the cashiers didn't charge them and told students their orders were on Student Government.
SG called it 'Just Because'. They gave $500 to Chartwells to fund this.
Christian Bartram, freshman and computer science major, said it's nice to know that students in SG understand, and he appreciates it.
Dylan Farrell, a junior and sociology major said he liked to see people helping other people out.
"It's a great way to pass on kindness and surprise students, and it can bring a little joy to someone who may have been having a bad day," Farrell said.
Ryan Traher said this is not just a one time thing. "We just wanted to do some nice things for the students."
Traher said SG has some ideas for more of these 'Just Because' giveaways, but they want to keep them a secret so that students are surprised when it happens.
Email Tiffany Felts at [email protected]