More construction between buildings 14 and 15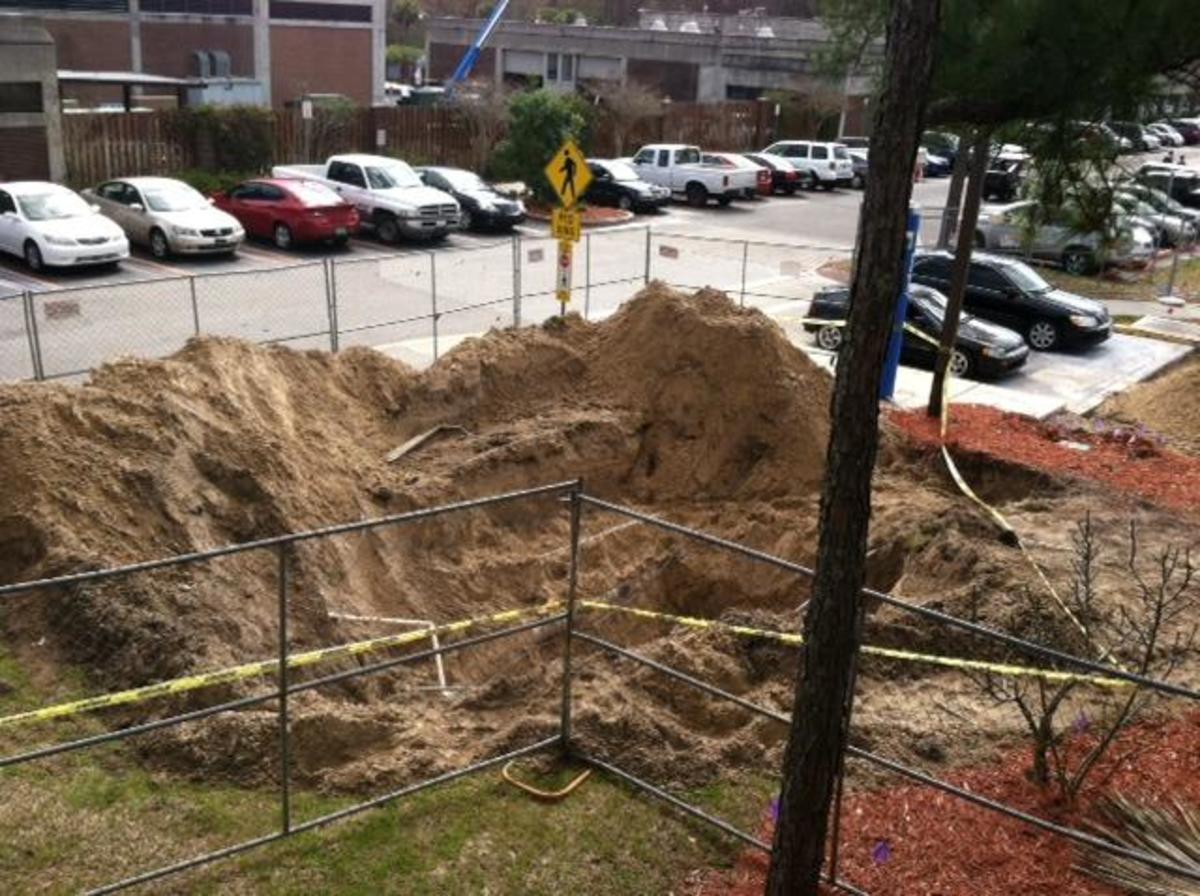 The underground hot and chilled water pipe between Buildings 14 and 15 is being replaced said John Hale, Director of Physical Facilities.
He said the pipe is being replaced because it is 35 years old and there was a leak in one of the hot water pipes just after winter break.
He said Physical Facilities was planning to replace the pipes over summer but had to expedite the job after the leak.
The construction will cost $550,000 and the money is coming from UNF's infrastructure funds, he said.
He said this is a 90 day project and will be finished by the first week in June.
George Androuin, Director of the Herbert University Center, said ten handicap parking spaces and four faculty and staff parking spaces were removed due to construction.
Hale said the parking spaces will return after the pipe is replaced.
Email Blake Middleton at [email protected]