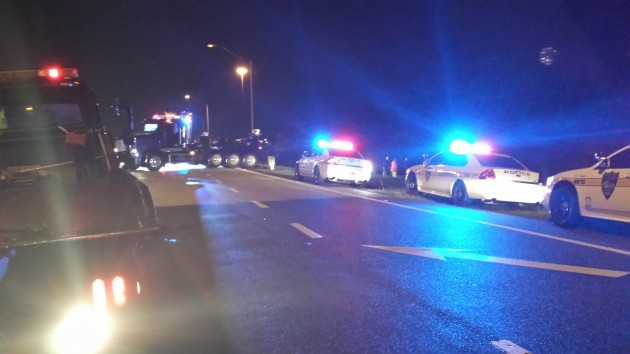 A person crashed their car into the retention pond next to the Northbound I-295 on-ramp off of UNF Drive on March 17.
FHP and UNFPD officers on scene said the victim was driving their vehicle when they lost control and went down the hill and submerged their vehicle.This happened around 7:04 p.m., according to the Florida Highway Patrol crash reports website.
The respondents on scene were unclear about whether that had been any injuries, although the FHP website marked the incident as "Vehicle Crash w/ injuries".
The vehicle was retrieved by a tow truck with a winch and a respondent with scuba gear, who connected the winch to the car. Beyond slight damage to the undercarriage of the vehicle, there did not appear to be any major damage related to impact.
The FHP officer on scene was unable to be reached for further comment, and the Spinnaker is waiting on a response to inquiries of the incident from FHP.
Email Alex Wilson at [email protected]