Men walk in heels for sexual assault awareness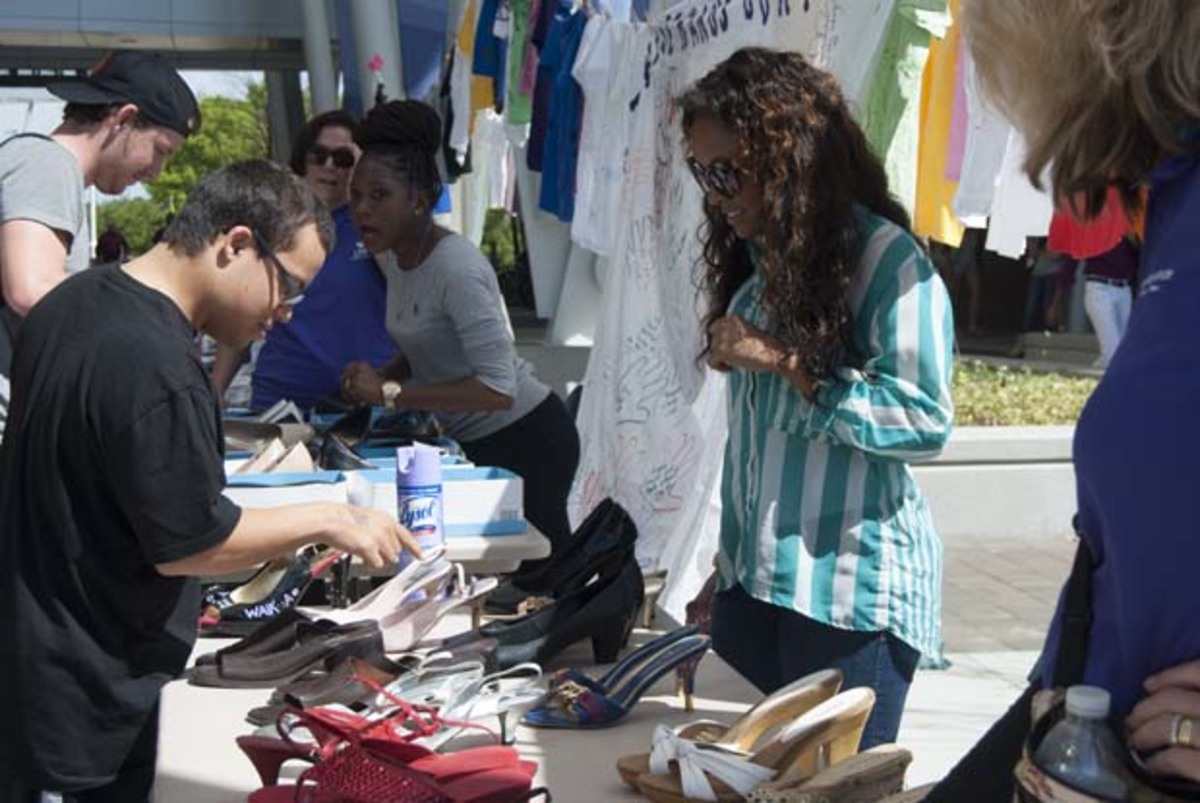 The Women's Center offered various women's shoes to male students as they walked through the Student Union.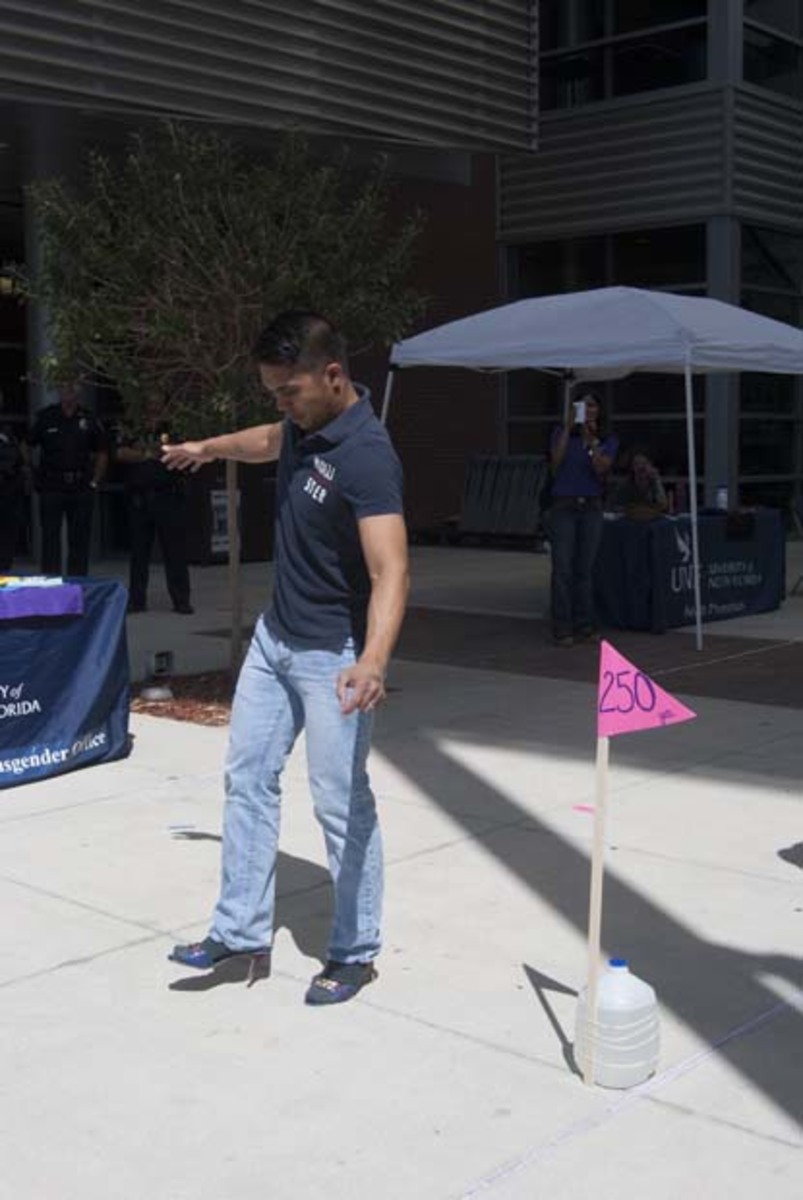 April 1, the Women's Center sponsored the annual Walk a Mile in Women's Shoes event.
The event was in the Student Union 11 a.m. to 2 p.m. to raise awareness about violence against women for Sexual Assault Awareness month this April.
Sarah Merine, Women's Center volunteer and English freshman, said the event is called Walk a Mile because they want the cumulative distance walked to total at least one mile.
UNF student Nicky Sunku said it was a lot of fun.
Sunku said, "If you walk down this line in high heels, you get food out of it. I'm like, 'that sounds amazing!'"
Senior and criminal justice major Sterling Mayor said he thought the event was for a great cause.
Lamika Jackson, a freshman and psychology major, said the Women's Center wants the event to make people aware of a very literal issue through a figurative and fun example.
Sheila Spivey, the Women's Center director, said the goal of the event is to get men involved in ending sexual violence against women.
She said one in four women may experience sexual violence in their college years.
Email Tiffany Felts at [email protected]