Spinnaker FM radio and other funding approved in AOC meeting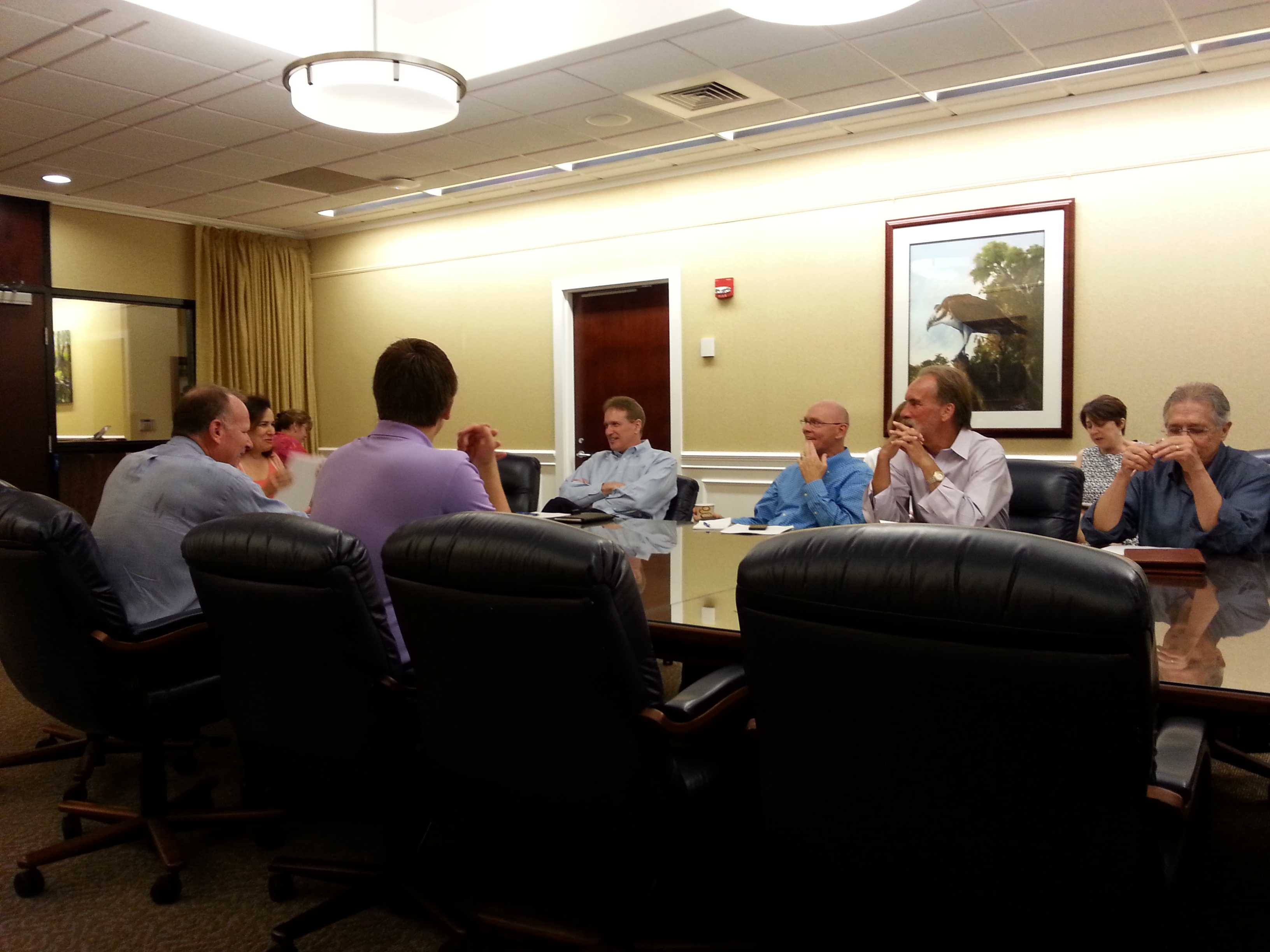 Auxiliary Oversight Committee officials walked into the President's Conference Room on Aug. 13 with rain-soaked shirts to discuss and approve funding requests from the auxiliary budget.
Out of eight items on the agenda, seven passed unanimously while the other item was deferred. Items on the agenda were as follows:
The OneJax Institute request to create separate auxiliary budgets passed.
According to the request, separating the MetroTown Institute's and Project Breakthrough's auxiliary budgets provides a better sense of incoming and outgoing funds for each program.
Spinnaker Media's request of $44,978.43 for a Low Power FM (LPFM) radio broadcast passed.
Associate Vice President for Student Affairs Everett J. Malcolm III added that Spinnaker Radio has already received a permit from the FCC for construction; however, the request is for Spinnaker to use its auxiliary fund for the material and construction of an LPFM radio broadcast.
The Office of the Controller's request of $15,010 passed.
Controller Valerie Stevenson explained this request was to cover the remaining cost of an imaging project from the previous fiscal year.
Academic Affairs deferred the fourth item on the agenda. This was a request from the Honors Program which proposed increasing the Experiential Learning Fee from $200 to $243 for new Honors students.
Enrollment Services' request of $11,850 passed.
According to the request, the funds will cover the remaining balance of the Event Management System.
The UNF Golf Complex's request authorizing $9,651.25 to pay for driving range grass improvement passed.
Assistant Vice President for Administration & Finance Vince Smyth said the request covers the remaining cost of a project ongoing from last fiscal year.
According to the request, the driving range at the golf complex generates over 85% of total revenue.
The RN-BSN Program's request to establish a new auxiliary passed. The primary initiative of the auxiliary is the development of a completely online undergraduate degree. Funds for the auxiliary will come from the tuition of the accelerated online RN-BSN program.
The Music Camps request of $16,507 for increased budget authority passed.
UNF Music Flagship Program Chair and Associate Professor of Trumpet Dr. Randy Tinnin said, "We've got expenses to pay that did not get paid out of fiscal year 2014 money."
Email Brandon Thigpen at [email protected]