The Spark District of downtown Jacksonville is about to get a crash course in culture thanks to University of North Florida's own Associate Professor of Sculpture Jenny Hager.
Hager is the director and curator of a yearlong outdoor art exhibit called Sculpture Walk Jax. The outdoor sculpture exhibit, funded by the Cultural Council of Greater Jacksonville in collaboration with the city government, will feature 13 pieces.
The event was inspired by Hager's trip to Knoxville, Tenn.'s Dogwood Arts Festival. A program there known as Art in Public Places focused specifically on displaying art in dilapidated locations.
"If you bring sculptures to a place, the sculptures bring people and then the people create a sense of safety," Hager said. "There's a lot to learn from a project like this."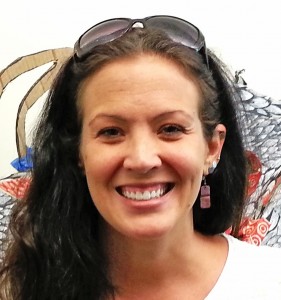 Two pieces in the exhibit belong to Hager herself. Another belongs to former student of Hager and current artist Aisling Millar. Millar graduated from UNF with a bachelor's degree in both art education and fine arts with a focus in ceramics and sculpture.
Millar shares Hager's vision for a revitalized downtown Jacksonville and hopes her sculptures will turn this vision into reality.
"The sculptures are going to be there for a year," Millar said. "Hopefully we can greet people to come in and spend some time viewing the artwork closely instead of just driving through it."
Sculpture Walk Jax is loudly presenting itself as much more than a mere showcase of talent. Hager and her group of artists want to bring life to Main Street Park along with the rest of downtown Jacksonville.
The exhibit opens on Sept. 12 at 325 North Main St. There will be a guided tour that is free to the public at 6 p.m. The exhibit will remain open until September 2015, after which, all the sculptures will be available for purchase.
Gallery photos by Jamie Barrett
[doptg id="22″]
Email Joseph Pike at [email protected]
*09/15/14 at 11:15 a.m. – Updated with photos depicting a sneak preview of the exhibit.