Wanted sex offender arrested in Ohio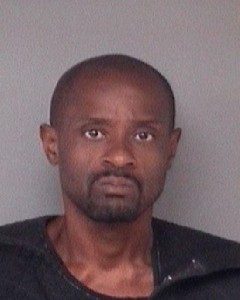 UPDATE — 9/25/14 at 4:21 p.m.
Sex offender seen on campus now in custody in Ohio.
Joseph Cecil Jordan, wanted by Jacksonville Sheriff's Office for pleasuring himself at a yoga studio, who was witnessed loitering on campus around Sept. 14, has been arrested in Fairborn, Ohio.
According to Miami Valley Jails, Jordan was arrested on Sept. 22 for public indecency.
---
UPDATE — 9/16/14 at 4:30 p.m.
Jordan is wanted in connection with an incident that occurred at a local dance studio.
According to a Jacksonville Sheriff's Office (JSO) police report, Jordan began a class there. Five minutes after the class started, Jordan had his hands in his pants and his penis was erect. He proceeded to masturbate until he was confronted and escorted out.
He is currently at large. JSO is asking anyone who has information about his whereabouts to call 904-630-0500. You can also email [email protected].
---
The UNF administration emailed all students at 12:21 p.m. on Sept. 15 with a warning that a known sex offender was spotted in the Student Union West building, near the women's bathroom, over the weekend.
According to the Osprey Update, 42-year-old Joseph Cecil Jordan was spotted on the evening of Sept. 14.
Jordan was found guilty of lewd or lascivious exhibition where the victim was under 16, according to the National Sex Offender Public Website.
Jordan was registered with the NSOPW Sept. 9 of this year with an address in Dayton, Ohio.
The Osprey Update says anyone who sees Jordan should call the University of North Florida Police Department at (904) 620-2800. According to the Update, UNFPD is offering anyone a police officer escort to their car or a campus building if they call that same phone number or use one of the blue emergency phones all over campus.
Email Lydia Moneir at [email protected]