Security could tighten after vandalism on the Nature Trails

After a widow was faced with the vandalism and theft of her husband's legacy, Eco-Adventure could introduce more security to the Nature Trails.
Amy Costa, assistant director of Eco-Adventure, said she was giving John Golden's widow and family a tour of the Nature Trails on Sept. 26 when she noticed the missing signs.
Two wooden signs were stolen from the J.M. Golden Environmental Education Pavillion. UNF's first forest ranger, John Golden, handmade both signs.
The signs read, "Do not feed the alligators" while another said, "Native Heart Island."
Costa said she will have no choice but to install cameras and a fence to try and prevent theft.
She said she also noticed vandalism on a boulder. According to the UNFPD report, the boulder had been spray painted with the letters "IAM."
Students who knew Golden brought that boulder to UNF from Georgia as a memorial after his death, Costa said.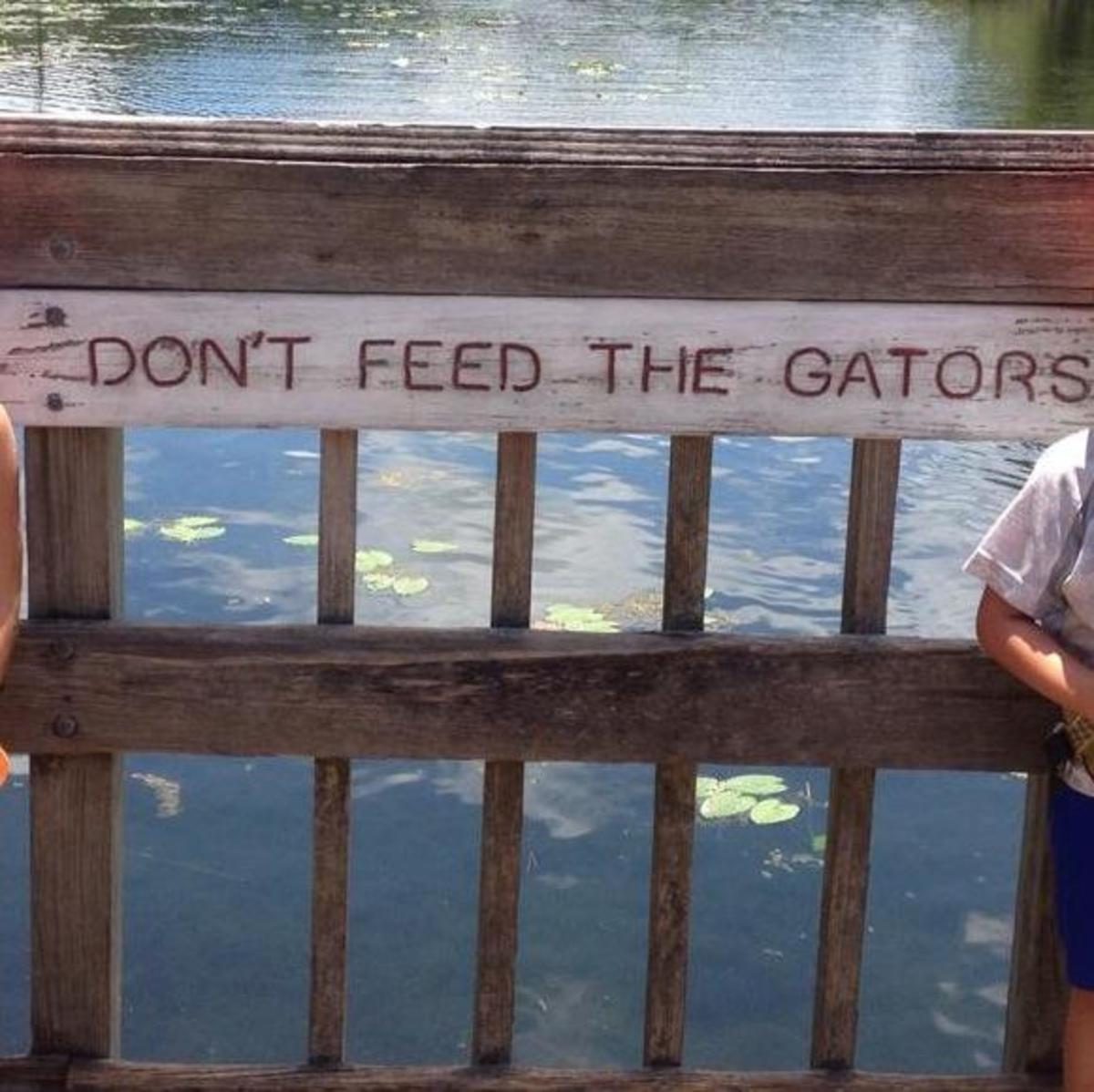 Costa said she just wants the signs back. "It's a part of UNF," she said. "Return it, please."

This is the second time in the last month signs were stolen from Eco-Adventure.

On Sept. 19, Costa reported the theft of two new signs from the bridge leading to Native Heart Island. The signs say, "No jumping or diving off the bridge, no swimming in the lake. Beware of alligators UNF."

Biology sophomore Youssef Benbrahim, who was banned from Eco-Adventure for swimming in the lake, said it seems like Eco-Adventure is cracking down on rules lately but that's no reason to vandalize.

"Vandalizing's not cool," he said. "If that person gave us the trails or helped create the nature trails, why you got to vandalize it?"

Amanda Smith, nutrition & dietetics senior, said the vandalism and theft are despicable.

Lt. Patty Knight, UNFPD officer, said cameras at the Nature Trails would be a good idea to monitor criminal mischief. She said cameras would also help UNFPD respond if someone gets hurt in the area.

However, students don't want to see cameras and fences.

"I think it's unfortunate that they have to put up fences and cameras and stuff because when you go there you want to be in nature," said Irno Kola, a biology sophomore. "I go there to get away from things."

Smith said technology defeats the purpose of nature. "I think it should be kept as pure as possible," she said.

Costa said her main concern is not security, it is getting the signs back.

"We just want it back," Costa said.

Gallery photos by Robert Curtis

[doptg id="35″]

*10/2/14 at 1:20 p.m. – Updated with video

Email Sarah Ricevuto at [email protected]