Review: 'Gone Girl' leaves a lasting impression
"Gone Girl" by suspense writer Gillian Flynn is currently number one on the New York Times Best Sellers fiction book list and has been on the Best Sellers list for 98 weeks. The thriller novel, released in June 2012, was adapted as a film which opened in theaters Oct. 3. Sarah Ricevuto and Douglas Markowitz recently took the time to review both widely popular adaptations.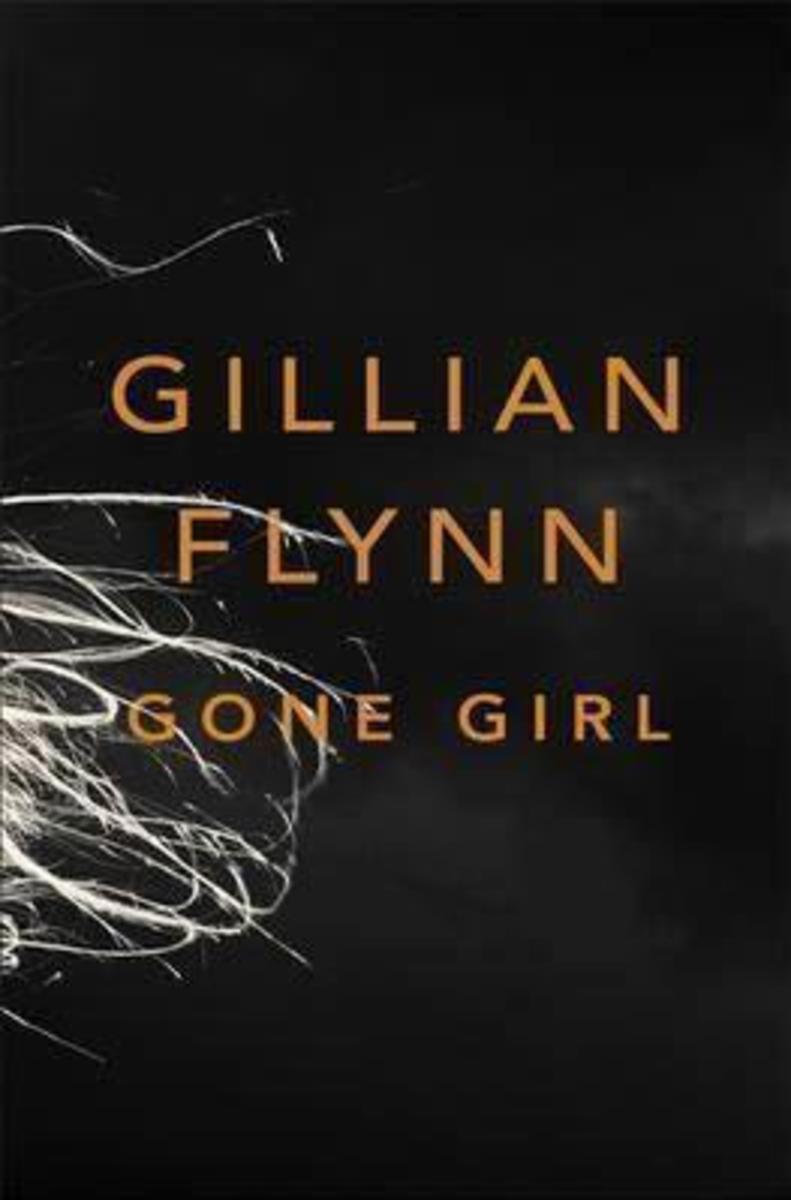 "Gone Girl": A novel approach to mystery writing
By Sarah Ricevuto
If a woman goes missing you blame her husband, right? Gillian Flynn's novel "Gone Girl" offers a new take on the age-old story of blaming the husband. Flynn's sharp wit, plot twists and character development will keep readers sitting on the edge of their seats as they try to decide who's to blame.
The story begins with what appears to be lackadaisical ramblings of Nick Dunne, the main character, that seem to have no real relation to the story. It is not until later that the reader learns that the seemingly random facts, such as the shape of his wife's head and the time he wakes up, add context to the later plot.
"She had what the Victorians would call a finely shaped head," Nick ponders before moving to the next ramble. "My eyes flipped open at exactly 6:00 a.m. This was no avian fluttering of the lashes, no gentle blink toward consciousness."
If the reader is discouraged by the writing style in the beginning of the book, they should not fear because Flynn moves to a more direct, less whimsical, dialogue after the first three chapters.
After Amy is discovered missing, the novel begins to lull for a short time but the reader should power through as the plot twists are well worth the wait.
"Gone Girl" is told from two points of view. The reader switches from Nick, the angsty ex-New York writer turned Middle American bar owner, to Amy as told through her chatty diary entries that follow her journey from when she met Nick to right before her disappearance.
In the beginning, Nick seems like the devoted, albeit disinterested husband, who has been married for five years, but as readers begin to tally Nick's guilt, they learn he's not as devoted as he may seem.
In many parts of the novel, the reader is reminded of the real life Laci Peterson case where Laci, the pregnant wife of Scott Peterson, disappeared on Christmas Eve, with Scott as a prime suspect.
Similar to the case, Amy disappears on a holiday of sorts (their 5th anniversary), she is "suspected" to be pregnant, and the police are blaming Nick while Nick blames the homeless in the area or the ex-boyfriend or an old "stalker".
Throughout the first part of the novel, the reader cycles through the suspects. Each one seems guilty, but they inevitably wind up coming back to Nick, like the cops do.
Even though the novel is from Nick's point of view, the reader begins to question his innocence as little things begin to add up against him.
There are several questions that come to the reader's mind. Why did Amy try to buy a gun? Where does Nick go during the day? Who is the man Amy writes about fearing?
All preconceived notions the reader develops of Nick's guilt are shattered at the end of the first part of the novel. Each year, Amy insists on doing a scavenger hunt for their anniversary. After Amy goes missing, Nick follows the clues for this year's hunt. A seemingly innocent anniversary tradition leads to sinister revelations and a twist so big even the biggest conspiracy theorists will be surprised.
Even the most seasoned reader of mystery novels will be kept guessing. As soon as the reader thinks they have it figured out, Flynn will throw them a curveball that knocks their theory out of the park.
"Gone Girl" has everything from resentment (he moved his city-girl wife back to his tiny hometown of North Carthage, Missouri), to infidelity (can anyone say mistress?), to revenge (but who is seeking it? And how?).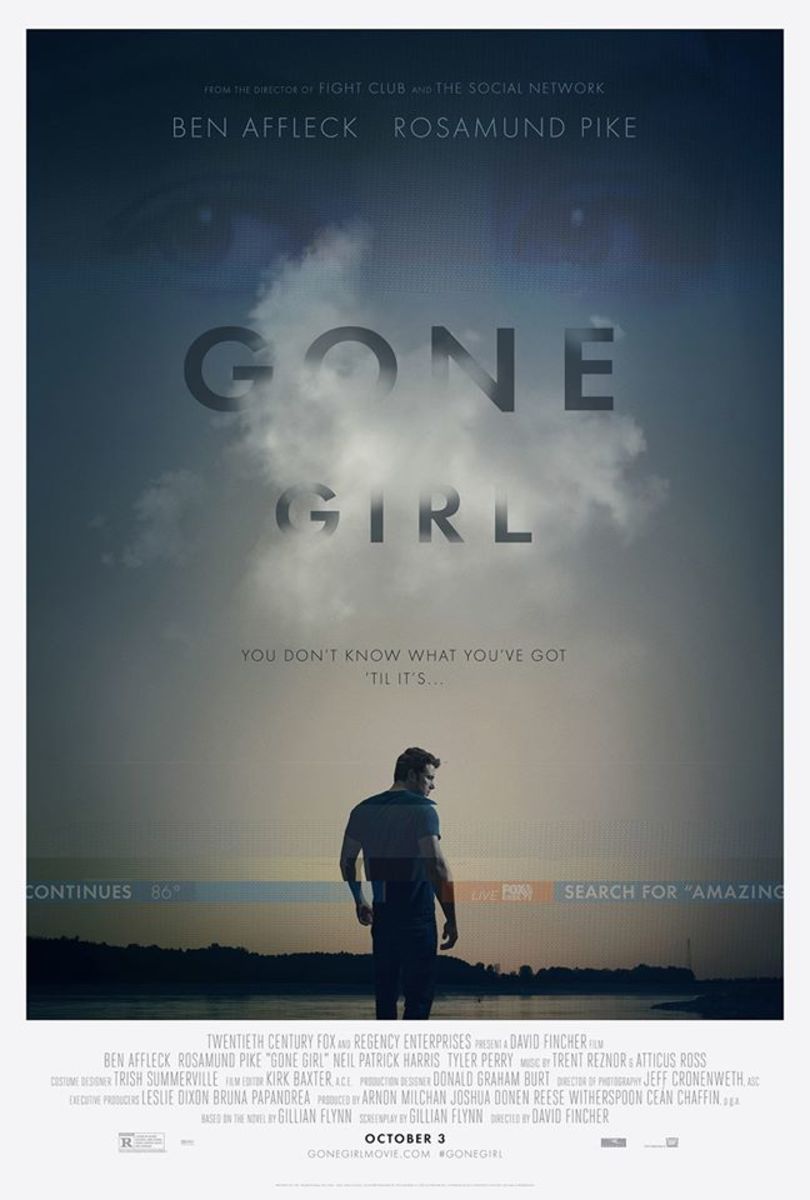 "Gone Girl": Film delivers Fincher's signature style
By Douglas Markowitz
"What have we done to each other?" Ben Affleck's character Nick Dunne wonders at the start of "Gone Girl".  The film opens with Nick stroking his wife's lush blond hair as he imagines cracking open her skull and unraveling her brains.  Don't take that statement at face value: this is only the first misdirect in one of the most shocking, visceral films of the decade, and when it ends, you won't know what to believe.
The romance of Nick and Amy Dunne seems too good to be true.  As catalogued in Amy's diary, they meet in New York and develop instant chemistry.  They talk lively, have a passionate sex life and then it all starts to fade.  They marry and move to Nick's hometown of North Carthage, Missouri – pronounce it "misery" – a small 'burb that's as Middle American as it gets.  There, resentment flourishes between the two until one day, Nick arrives home to find his living room ransacked and his wife missing.
As the police begin to investigate, what they find doesn't add up.  Why doesn't Nick know what his wife does during the day?  Why is there a pair of red lace panties in his office?  And why did he add to his wife's insurance policy a few months before the crime?  As gossip and the airing of dirty laundry consume the town, and cable news arrives to amplify the drama, it becomes more and more difficult to determine the truth.
Going any further into the film's incredible plot turns would ruin it.  Here's something you can take at face value: in just two and a half hours, "Gone Girl" delivers more plot twists than the first two — possibly three — seasons of "Breaking Bad" combined.  It's a film that would have Hitchcock on the edge of his seat, and indeed it owes much to his work, especially "Psycho".
Much of this is due to the powerhouse performance of Rosamund Pike as Amy, a breakthrough that will absolutely earn her an Oscar nomination.  Amy Dunne's character will ensure that the audience will leave the theater with a new conception of the American woman, and they'll never be able to call a girl "cool" again without thinking of this film.
Pike gives the picture a thrilling focus, but beneath her lies a meticulously constructed work of modern drama that would not function without one of its contributors.  Gillian Flynn rewrote her novel, adapting plot twists and vicious dialogue to better fit the screen.  Director David Fincher ("Se7en", "House of Cards") delivers his signature filmmaking palette of washed-out blues and yellows and brisk cinematography.  What might have been a soap opera in lesser hands is a smashing exposé on American marriage thanks to Fincher.  Trent Reznor and Atticus Ross, who previously worked with Fincher on "The Social Network", provide the score, which perfectly complements the film's most shocking moments.  And the cast, including Neil Patrick Harris as an obsessive ex-boyfriend and Tyler Perry as a splashy defense attorney, adds spectacular flashes of brilliance.
"Gone Girl" is in theaters now. Catch it – it'll be gone before you realize.
Email Sarah Ricevuto at [email protected]