Meal plan late fees, increased orientation costs approved in AOC meeting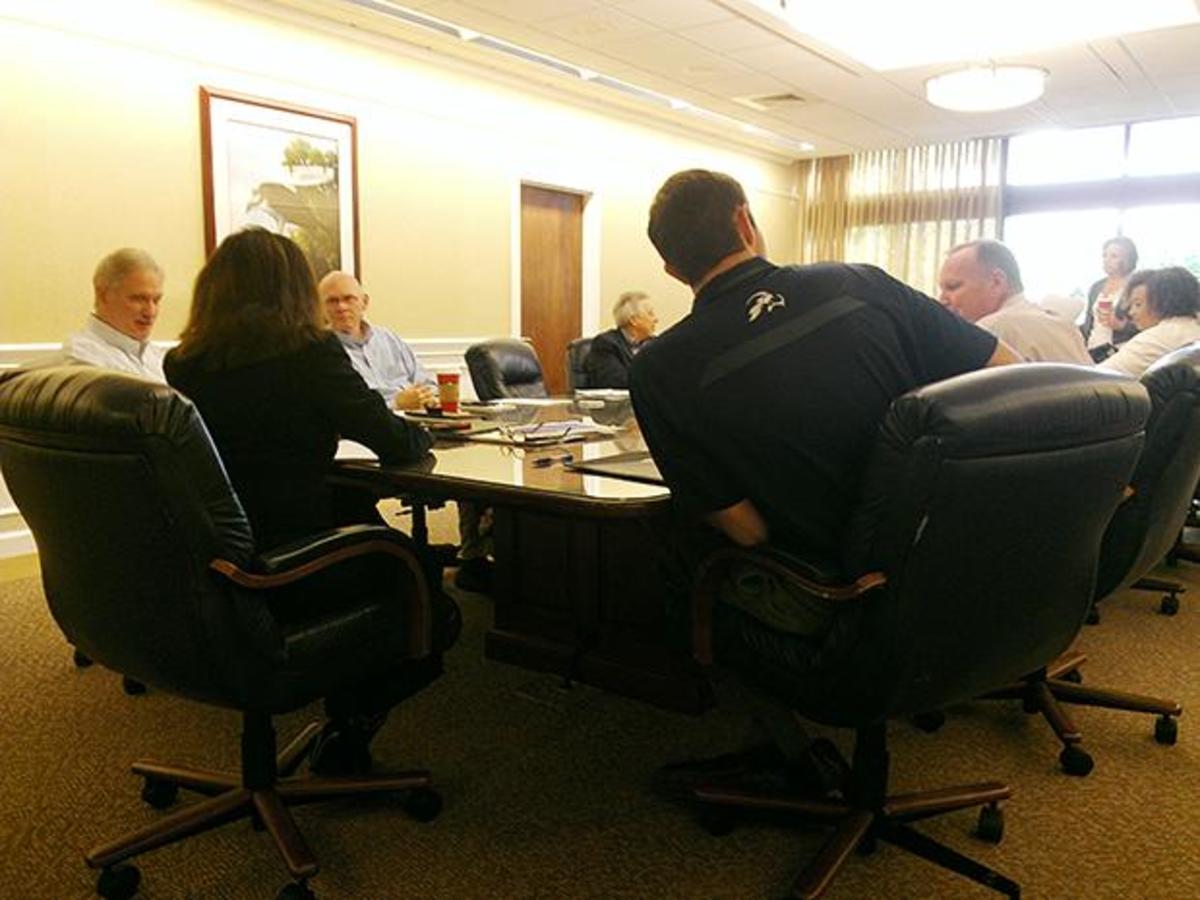 UNF's Auxiliary Oversight Committee (AOC) authorized seven requests during their Nov. 12 meeting. The AOC approved meal plan late fees, increased orientation fees, and the installation of a glass door to the Spinnaker Media suite.
UNF will assess a $100 late fee on student meal plans beginning Spring 2015. The AOC approved the measure to charge students a late fee on meal plan accounts in accordance with current late fees for Housing.
First time in college (FTIC) students living in University Housing are required to purchase a meal plan each semester, which can cost between $1,600 and $2,000, including a $300 prepayment, according to UNFs dining website.
Chartwells, UNFs third-party food service, sold meal plans directly to students until Oct. 31, when Florida law made it mandatory for universities to sell meal plans instead. UNF started selling plans online without charging sales tax, which could save students up to $139 per term, according to Spinnaker News.
Chartwells also received money from administration fees from students who paid for meal plan accounts with payment plans. With Chartwells no longer selling the meal plans directly, they do not receive this money from administration fees. Implementing a late fee was proposed by Administration and Finance to mitigate Chartwells' potential loss of revenue.
The AOC approved an increase to New Student Orientation fees from $35 to $100 for incoming freshmen and $50 for transfer students. The average orientation cost for all Florida state university systems is $127, according to Enrollment Services Budget Coordinator Meghan Hull.
The fees cover food, staff and program costs. The university will also offer a $60 overnight option to FTIC and transfer students who attend the two-day orientation. FTIC students are required to live on campus, and the $60 option would allow students to experience living on campus during their orientation.
The AOC authorized a Student Union Fee request of $8,186.60 to install a glass door entrance to Spinnaker Media in the Student Union. Student Senate unanimously passed the initial funding request on Oct. 2, and Michael McGuire, Student Government (SG) director, proposed the funding request to AOC on Oct. 24, citing security and aesthetic reasons.
"When we first moved into the building, it was kind of a hallway, entry area," McGuire said. "But since the growth of Spinnaker Media, they've actually moved their office manager out there, so she doesn't really have a defined space. So this request is to kind of close that area off."
UNF plans to replace their event scheduling system, and the Herbert University Center (HUC) will fund $49,000 toward the upgrade. This is after the AOC approved an increase to the HUC expenditure budget. R25, UNFs current scheduling software, will be superseded by prospective program EMS Campus.
The EMS Campus software helps universities organize and schedule campus events, meetings and classes, while making sure any proposed event has the necessary space and resources to function efficiently, according to the EMS website.
The AOC approved a $600 per year budget for the Florida Office for Women in Higher Education (FLOWHE) to cover yearly event expenses.
The AOC authorized SG to use $275,000 to pay for future SG initiatives. The AOC also permitted SG to reduce the Scholarship Reserve, which is funding that is frozen and cannot be distributed, from $700,000 to $400,000. SG will also lower their operating reserve balance from $300,000 to $200,000.
The AOC also approved a new auxiliary account for UNF's English Language Program (ELP) for $150,000 per year on a three-year commitment. The new account will provide each of UNF's five colleges $30,000 to support their long-term international anchor programs, while remaining separate from the ELP fund account.
Email Christian Ayers at [email protected]