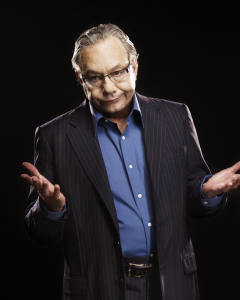 Next Monday, on Dec. 1, tickets to see comedian Lewis Black at UNF will go on pre-sale especially for faculty, staff and students.
Black will perform at the Lazzara Performance Hall on March 12 at 7:30 p.m. He will come to UNF as part of his "The Rant Is Due: Part Deux" tour.
There will be a flat-rate for students at $15, for balcony seats.
General public ticket sales begin one week later, on Dec. 15.
Kyle Enriquez, the Fine Arts Center (FAC) office assistant said they used to put on Series Events regularly but had to stop due to budget restraints.*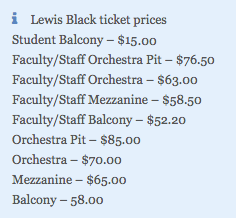 This is the first Series Event the FAC is presenting in five years.
Enriquez said this was a wide range of events, including music concerts, comedy shows and lecture series.
"This is a big event for UNF," Enriquez said.
There are also discounted prices for faculty and staff.
Email Lydia Moneir at [email protected]
*11/26/2014 at 11:20 a.m. – Series event facts corrected due to reporter error.