Concert Review: Of Montreal returns to Jacksonville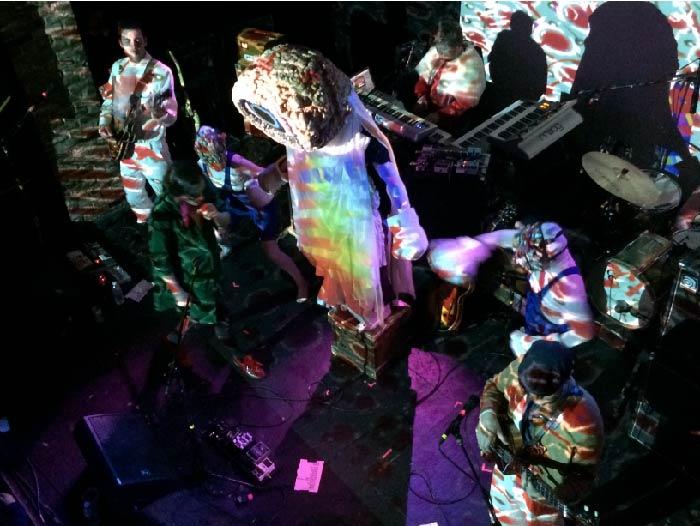 Of Montreal came back to Jacksonville Monday, Jan. 19 while on tour with Nedelle Torrisi. It has been years, but the Georgia-based rock band returned to a medium-sized, intimate crowd at Freebird Live. I had heard rumors of their antics on stage and the costumes they wear, but there is nothing like experiencing it firsthand. Of Montreal front man Kevin Barnes is an absolute genius.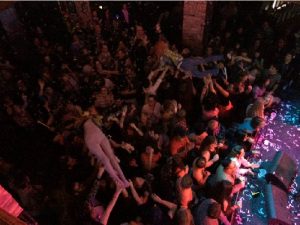 The show began with a mysterious figure in a red and black bodysuit who jumped on stage to warm up the crowd up for Barnes' appearance. The rest of Of Montreal, dressed in erratically themed outfits, including a cowboy, newsboy, king, and what I think was supposed to be a fancy general of some sort, waited patiently for their leader.
Barnes, dressed in tights, red leather shoes, a purple ascot, giant sunglasses and an over-sized green coat, appeared on the small Freebird stage — the crowd exploded. When Barnes makes an entrance, you can't look anywhere else.
As expected, the entire performance was theatrical. The audience witnessed a boxing match, a lights and graphics show and more bodysuits than I've ever seen in one place. The production also included a one-eyed worm on stage that grooved with the band. Seeing Of Montreal is more than just a show — it's an experience, and the band wants everyone involved.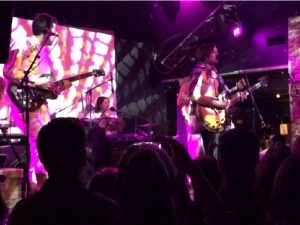 Musically, it was clear the men on stage knew exactly what they were doing. The timing was perfect on everything, and it seemed like they were having the time of their lives on stage. With all of the chaos happening around them, the guitarist, bassist, drummer and keyboardist kept everything moving along with ease.
It was obvious the crowd knew and practically worshiped Of Montreal. There were several times where it seemed every single person was singing along to the lyrics or helping out with the "oohs." The band played older songs like "Suffer for Fashion," newer songs like "Triumph of Disintegration" and they even whipped out a Fairport Convention cover. Barnes had three fantastic costume changes, ending with a beautiful hot pink silk robe. Always full of surprises, the show ended with confetti and crowd surfing.
Hopefully it won't be years until they visit Jacksonville again. This city can be extremely mundane at times and we need a little Of Montreal every now and then to make it weird. If you've never listened to them before, start with their eighth album Hissing Fauna, Are You The Destroyer? from 2007. It may just change your life.
—
For more information or news tips, contact [email protected]; if you see an error in this story or have any compliments or concerns, contact [email protected].