Collecting dust: UNFPD still isn't using body cameras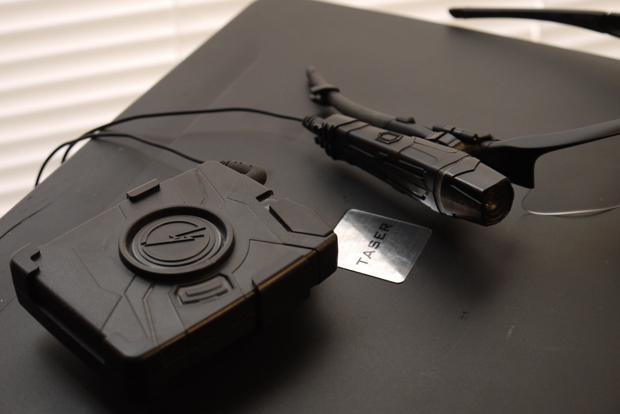 Two months after receiving wearable body cameras, the University of North Florida Police Department (UNFPD) still hasn't started using them.
Charles Strudel, former interim chief of UNFPD and current deputy chief said in July UNFPD had been working on the idea since Oct. 2013. At that time, UNFPD hoped to be using the cameras in Fall 2014.
UNFPD ordered the cameras on Oct. 31, 2014, and received them on Nov. 19. According to an email from UNF Public Relations to Spinnaker, the department still hasn't started using the cameras yet.
According to Barbara Dupuis, UNFPD's office manager, the officers haven't started using the cameras because they haven't gone through training on how to use them yet. Frank Mackesy, chief of UNFPD, declined to interview about the cameras for now since the officers aren't using them yet.
UNFPD ordered the Taser Axon Flex  model of body cameras. Steve Tuttle, Taser's vice president of strategic communications, said he's heard of training for the Axon Flex model range from a couple of hours to a full day, but on average it lasts about two to four hours.
The University of Central Florida Police Department (UCFPD) also uses the Axon Flex model. UCFPD has 24 of these cameras. Officer Pete Stephens of UCFPD told Spinnaker the cameras are "relatively easy to use," and the department started using them "almost immediately" after it received them. He said the training process consists of an online video tutorial that lasts about 10 minutes. After that, it's all about the officers finding a place they feel comfortable to wear the cameras.
The Florida State University Police Department (FSUPD) also uses body cams. The officers there have 12 Vievu cameras. Lieutenant Hank Jacob from FSUPD told Spinnaker their officers were trained immediately after receiving the cameras. He said the cameras are very simple to use, and it took maybe an hour to teach the officers how to use them and how to upload videos.
The Axon Flex model can be worn in many different places. Taser's website says the cameras can be placed on officers' eyewear, ball caps, collars, helmets, epaulettes, body or simply on the dash of the car.
—
For more information or news tips, contact [email protected]; if you see an error in this story or have any compliments or concerns, contact [email protected].