Senate discusses A-Sun tournament and Spinnaker funding at emergency senate meeting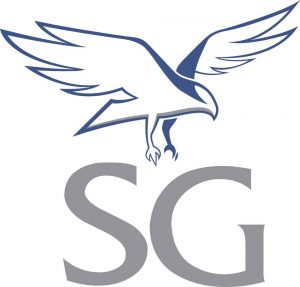 Student Government (SG)  held an emergency senate meeting Monday night, March 2. The meeting was called in order to make revisions to Spinnaker's budget and secure funding for UNF students to attend the men's basketball Atlantic Sun (A-Sun) tournament games for free.
The meeting was originally scheduled to be held at 7:30 p.m., but was pushed back to 8:45 p.m. Senate President Chase Baker said the meeting was pushed back in order to meet quorum after Senator Hailey Guerra asked what the reason was for the delay.  Baker said that too many senators e-mailed saying they couldn't make it due to Greek Awards at 7 p.m.
SG Vice President Chris Brady presented a request to the Senate that would enable 1,000 UNF students to get into the upcoming men's basketball A-Sun tournament games for free.
Brady said A-Sun tournament games are hosted by the A-Sun, which means students would have to pay $5 to attend the game. He requested that $5,000 be used from the special request budget to cover the cost of 1,000 students per game.  If the basketball team were to advance all the way to the A-Sun tournament finals, a total of 3 games, the request would amount to $15,000.
Head Coach Matthew Driscoll was present to support the request. Driscoll said that student attendance has a huge effect on the game. He also said that the basketball team's success in the tournament could spell economic gain for the university.
"What this could mean in monetary gain for the university is incredible…VCU went from $53,000 in bookstore sales to $1,300,000 only because they went to the NCAA tournament and they made that deep run," Driscoll said.
The request passed unanimously.
Budget and Allocations Committee (BAC) Chair Blake Kennedy presented a bill that would revise Spinnaker's budget. The revision would remove the provisionary language from the budget, as well as Spinnaker's need to provide monthly budget updates to the BAC.
"This budget has come before us a few times and this, we believe, is the best step for progress for SG," Kennedy said.
Senator Gustavo Ascanio asked Brady why revisions were being presented to Spinnaker's budget after the senate approved Spinnaker's previous budget twice. He asked if any negotiation had taken place between Spinnaker and SG.
Brady responded saying that no negotiations had taken place between Spinnaker and SG. He did say that he and SG President Joseph Turner met with UNF President John Delaney regarding the budget.
"We worked out what we thought would be the best thing for Spinnaker," Brady said.
Ascanio opposed unanimous consent to the revision of Spinnaker's budget.
The vote passed 20-2-0.
—
For more information or news tips, contact [email protected]; if you see an error in this story or have any compliments or concerns, contact [email protected].