Five television shows worth watching this season
Better Call Saul – Mondays @ 10 p.m. on AMC

[youtube https://www.youtube.com/watch?v=l1xIGfVFb-U]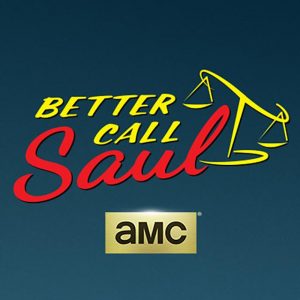 As the unneeded spin off to one of TV's most beloved shows, Better Call Saul has no right to be as good as it is. It would have been easy for show runner Vince Gilligan and company to kick back and deliver something merely passable, but judging by the new show's first few episodes, it's clearly impossible for them to make anything other than superlative television.

Treading on some of the same themes as Breaking Bad without the benefit of Walt and Jesse, Better Call Saul tells the origin of the earlier show's slime ball lawyer, played by a returning Bob Odenkirk. We'll see the series of (un)fortunate events that turned him into the most shameless attorney in Albuquerque, but through a cinematic lens eyed at showing viewers how extraordinary the mundane really is. Flexing its muscles, the pilot lays movie references on thick, from Network to Nebraska. It's as if Gilligan is telling the movies that his show and medium won't just compete with them – they'll blow them out of the water.

Broad City – Wednesdays @ 10:30 p.m. on Comedy Central

[youtube https://www.youtube.com/watch?v=ESi0DWehzPo]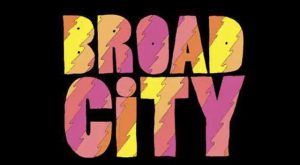 By now, the "singles living in New York" genre has overstayed its welcome, especially in TV. From Friends and How I Met Your Mother to Sex and the City and Girls, it's shocking that showbiz is still trying to grow fresh material from such well-treaded ground. It's now fallen to the unlikeliest of people to make it interesting.

Based on the web show of the same name, Broad City stars comedians Abbi Jacobson and Ilana Glazer as versions of themselves trying to make it in NYC, if your definition of "making it" involves unhinged hedonism and absurd shenanigans, that is. The show is wildly, unabashedly sexual, very feministic, and declares women can and should do whatever they want regardless of societal norms. Above all, however, it's absurdly hilarious, more crass and thrilling than any show on TV. It's a guilty pleasure that tells you not to feel guilty.

The Eric Andre Show – Fridays @ 12:15 a.m. on adult swim

[youtube https://www.youtube.com/watch?v=FTl8ju5zaXw]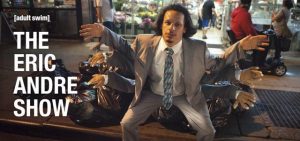 The first time I watched The Eric Andre Show, Adult Swim's talk show from hell, I laughed harder than I think I ever have before. I was quite literally rolling on the floor laughing trying to keep myself from waking my parents and my stomach was beginning to hurt from laughing so hard, so I had to stop laughing. But I couldn't. I just lay on the floor, convulsing with agonized glee.

What was I laughing at? I don't remember exactly, but it started with Eric destroying his set like he always does, then it must have devolved into the insane man-on-the-street gross-out gags, guest stars being mined for schadenfreude, and Lynch-meets-Cronenberg surrealism it always follows. Thanks largely to its editing – the show is its editing, and its editing is the best on TV – and to the crazed hilarity of its performers, regular and erstwhile, The Eric Andre Show, is the most reliably unpredictable, pleasurably insane experiences on television. You'll have no idea what you're watching and you'll love every second.

Steven Universe – Thursdays @ 5:00 p.m. on Cartoon Network

[youtube https://www.youtube.com/watch?v=mJ0LHaLIFBA]

If you believe adults can't enjoy children's cartoons, you're missing out. Case in point: Cartoon Network's show Steven Universe is one of the finest programs currently on television, animated or otherwise. Steven is a bright, cheerful young boy living in a beach town with his dad. He's also a member of the Crystal Gems, a group of intergalactic beings living on Earth. As Steven learns to control the powers inherited from his late mother, he and the Gems defend the planet from dangerous rogue forces from the cosmos.
If this sounds just like a typical Japanese anime, you're not far off the mark. As the show has aired, it's become clear that Steven Universe, with its bright colors and wistful music, is a love letter to anime such as Sailor Moon. Unlike similar shows such as Bee and Puppycat, it isn't just using pastel aesthetics for show – it has conflict, depth, and soul. It's also clear that Rebecca Sugar, Cartoon Network's first female creator, has big plans for her love letter, including revealing why the Gems are on Earth, or rather, what they're hiding from.
Black Mirror – Streaming on Netflix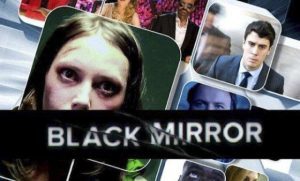 This show appeared on Netflix some time ago, like an object left as a warning. Inside, tales of a future too grotesque, terrifying and inhuman to live out. The horrors aren't out of some ancient eldritch text or supernatural force – they're technological. The titular Black Mirror in which they dwell is the screen you're reading right now.
As it turns out, Black Mirror is actually a sci-fi anthology series by British TV host and writer Charlie Brooker, produced for his country's Channel Four. It's also far more than the shallow description of "Twilight Zone for the digital age." Each episode deals with a near future where misuse of technology has run even more amok than it does now. It might take place years from now, or tomorrow. Through the lens of satire and speculation, Black Mirror examines how technology, the force that binds us together and drives us apart, intersects with authenticity, alienation, power and cruelty.
Still not convinced? Watch the first episode. You won't be able to look away.
—
For more information or news tips, contact [email protected]; if you see an error in this story or have any compliments or concerns, contact [email protected].