"MOCA IS NOW" makes planning for One Spark easy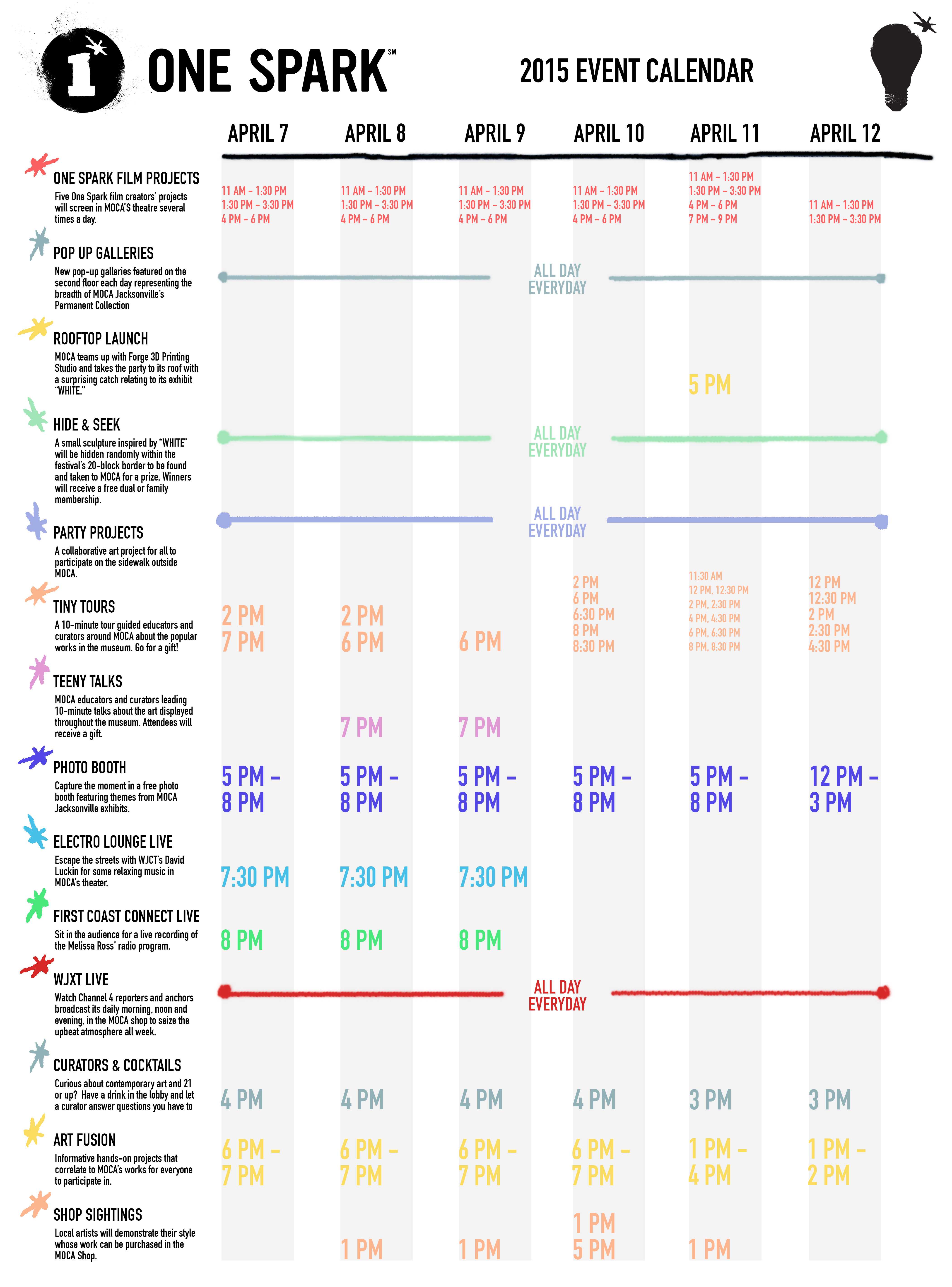 Planning your One Spark 2015 schedule around 555 creator projects, several lectures and multiple concerts may seem daunting, but MOCA's weeklong recurring schedule for the world's largest crowd funding festival makes it easy to fit in your agenda. Admission will be free to the public and its hours will be extended from 11 a.m. to 9 p.m. April 7 – 11 and 11 a.m. to 5 p.m. April 12.
MOCA is hosting a six-day block party promoting contemporary art indoors, on the roof and on the streets at One Spark April 7 through April 12. A year's worth of programming focusing on its resident exhibits "White" and "Project Atrium: Angela Glajcar" with chances to win prizes during its events throughout the festival. There will always be something happening at "MOCA is NOW."
For more information on the lineup of events, times and dates visit mocajacksonville.org/onespark.
—
For more information or news tips, contact [email protected]; if you see an error in this story or have any compliments or concerns, contact features@unfspinnaker.com.