Record Store Day 2015: Where the needle will and won't drop in Jacksonville
In 2008, Carrie Colliton and Michael Kurtz invited the world to Rasputin Music in San Francisco for Record Store Day — a holiday the pair told Spinnaker they created in 2007 after noticing other music stores in the area closing shop. Celebrated every third week in April, April 18 marks the eighth year participating music stores will draw dead format collectors to its doors with laundry lists of Record Store Day specific vinyl selections. While some Jacksonville record stores plan to participate tomorrow, some simply plan to run business as usual. Here are some record stores in Jacksonville that will be open tomorrow:
Deep Search Records — 822 Lomax Street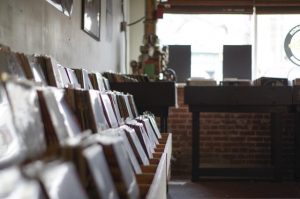 Deep Search Records in Riverside has served the community with its modern indie selection of vinyl, cassettes and books since 2012. The store will open at 10 a.m. tomorrow, April 18, and will feature a special Record Store Day selection, as well as a particular record unique to the store's personality.
Since Deep Search Records is the namesake of Wes Anderson's film The Life Aquatic with Steve Zissou, the store will feature a green vinyl pressing of the Anderson's 2007 film The Darjeeling Limited's soundtrack.
Its Record Store Day specific vinyl selection will be posted later today.
Owner Rich Rapp said he prefers records to other music media.
"I just like the ritual of putting a record on and cooking, putting something aside to run over and flip it," Rapp said. "There's something romantic about it."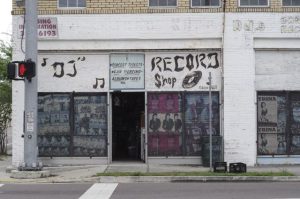 DJ's Record Shop — 2999 Edison Avenue
About 10 minutes away from Deep Search Records is DJ's Record Shop. Since 1968, it has collected and sold music on every media to its customers. The store will open its doors tomorrow at 10 a.m.
DJ's regular vinyl record selection features classics in all genres including rock, funk, rap and R&B.
Owner Jerry West said the store isn't participating in Record Store Day and that customers don't need a holiday to know where to get their fix. But he agrees with Rapp's sentiment about listening to records.
"Vinyl [records] just have a different sound," West said. "CDs and MP3s can't compare to vinyl. It's just that popping noise that makes you think about the older days, back in the past, and I always say they were the good old days."
Young Loud and Snotty — 79 Sailfish Drive East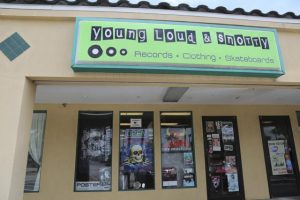 Young Loud and Snotty in Atlantic Beach gets its name from the 1977 Dead Boys' album with the same title. It is also an accurate reflection of the store's punk rock records, comics and arcade machine collection.
The store opens tomorrow at 9:00 a.m. and will feature a Record Store Day specific music selection including vinyl records from Johnny Cash, the soundtrack of AMC's "The Walking Dead," Comeback Kid, Jurassic 5, Rise Against, OFF! and Wu-Tang Clan. A full list of the store's selection can be viewed here.
The store also plans to sell its own compilation record featuring local punk bands entitled The Young Loud and Snotty North Florida Punk Rock Compilation, as well as t-shirts for $5.95.
Owner Dale Kellerman said the store has no trouble gaining traffic on the holiday.
"Last year there was a line outside the door before I even got here to open at 8:00 a.m.," Kellerman said.
Record Store Day founder Colliton said the number of stores participating in the holiday has grown from 300 to about 1,200 in recent years. Colliton said Dave Grohl of the Foo Fighters agreed to be this year's Record Store Day 2015 ambassador, because of his love for vinyl and willingness to introduce it to younger generations — specifically his children.
"It's fantastic because you want the next generation coming up to know how great record stores are," Colliton said. "They can go there, too, when they're old enough to drive themselves."
Whether or not more record stores in Jacksonville will participate in Record Store Day, the sound of a needle drop and the warm tone of vinyl records will be celebrated tomorrow, regardless. Showing up early to scope the stores' selections is wise, as both Young Loud and Snotty, and Deep Search Records have made it clear they will not hold titles for anyone.
—
For more information or news tips, contact [email protected]; if you see an error in this story or have any compliments or concerns, contact [email protected].