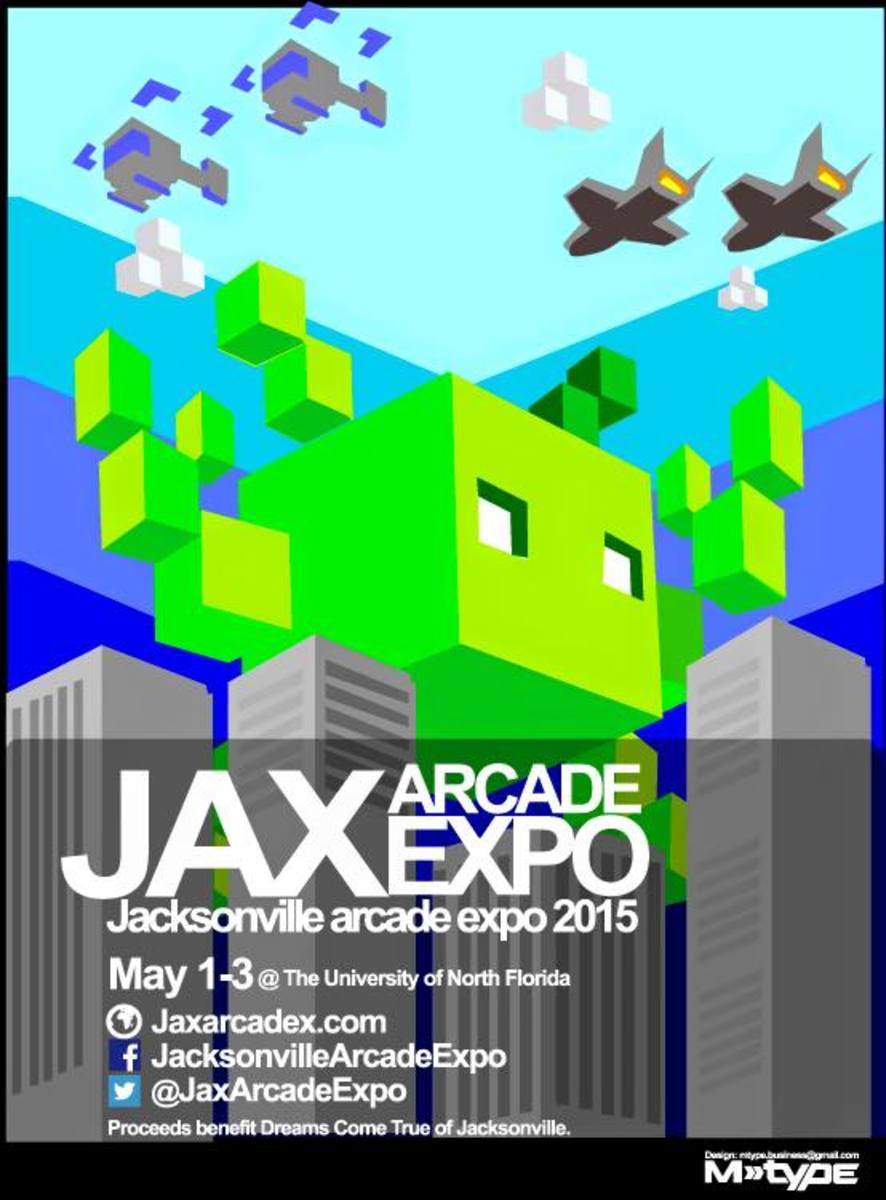 The Jax Arcade Expo will bring over 125 freestanding arcade machines to UNF's Adam W. Herbert University Center May 1-3. The convention will feature games like Frogger, Galaga and Mortal Kombat, as well as a wide assortment of pinball machines. The event will be open Friday from 4:00 p.m. to 11:00 p.m., Saturday from 11:00 a.m. to 11:00 p.m. and Sunday from 10:00 a.m. to 4:00 p.m.
The daily general admission fee is $15 Friday and Sunday, and $20 on Saturday for all day game play. A three-day all you can play pass is $45. UNF students receive $5 off with a valid Osprey1Card.
The event will also feature tournaments for three categories of game play: arcade, console and pinball. There will also be an 80s themed party on Saturday, May 2 at 8:00 p.m.
Doug Titus, the event organizer, said although many of the games are nostalgic, "good game play is timeless."
Proceeds from the convention will go to two charities, Project Pinball, which donates pinball machines to children's hospitals, and Dreams Come True, which raises money for helping children who are chronically or terminally ill.  Titus said last year's convention raised enough money to send an 8-year-old child with cerebral palsy and his family on a three-day Disney cruise.
—
For more information or news tips, contact [email protected]; if you see an error in this story or have any compliments or concerns, contact [email protected].