Coggin College of Business appoints new dean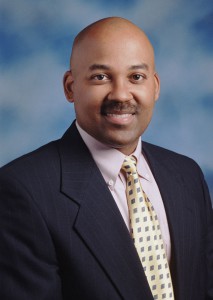 The University of North Florida selected Dr. Mark C. Dawkins to be the University's seventh dean of the Coggin College of Business. He will be replacing Dr. Ajay Samant, who has been the dean since July 2010.
Dawkins previously held the position of associate dean at the Terry College of Business at the University of Georgia. He is a member of the American Accounting Association, the American Institute of Certified Public Accountants and the national Association of Accountants.
Dawkins is eager to "keep the momentum going" once he is the active dean. Dawkins said, "One of the goals that I have is to increase enrollment at the the undergraduate and graduate level." He hopes to possibly introduce some new programs and opportunities to the students in the Coggins College of Business.
Dawkins will begin his new role as dean and accounting professor on June 15.
—
For more information or news tips contact [email protected]; if you see an error in this story or have any compliments or concerns, contact [email protected].