A grounded night out with The Holydrug Couple: Or why not all psych rock really rocks

On a typical Sunday night, most adults are cozied up at home on the couch with a glass of cheap wine while they catch up on shows and simultaneously dread the week ahead.  That was not the case for the multitude of people who attended the June 14 show featuring three local bands – Memphibians, Woven In, Fjord Explorer – and Chilean touring act, The Holydrug Couple.
The show, hosted at locally-owned bar Rain Dogs, was exactly what an audience who both support and make up the local band scene would expect it to be. It was loud and self-aware, filled with references to important Jacksonville locations and hearty banter between the sound guy and each band.
The opening band, Memphibians, played to a crowd of friends, letting everyone know that the real reason for a ticket was coming later and that they could see them play anytime. That statement, both humble and supportive, makes their loud, brash, but occasionally beautiful take on noisy alternative rock from the south all the more refreshing.
Woven In took the stage to layers of fog with a page ripped right out the mid-2000s indie surf pop revival, and gave the crowd a reason to dance just a little bit looser.
The Holydrug Couple took the stage around 11 p.m. to a packed house. While there were a couple bright spots, their brand of psychedelic pop with measures of jam and noise mixed in were unable to help me transcend the limits of that dark, dank room; but instead seemed to ground me.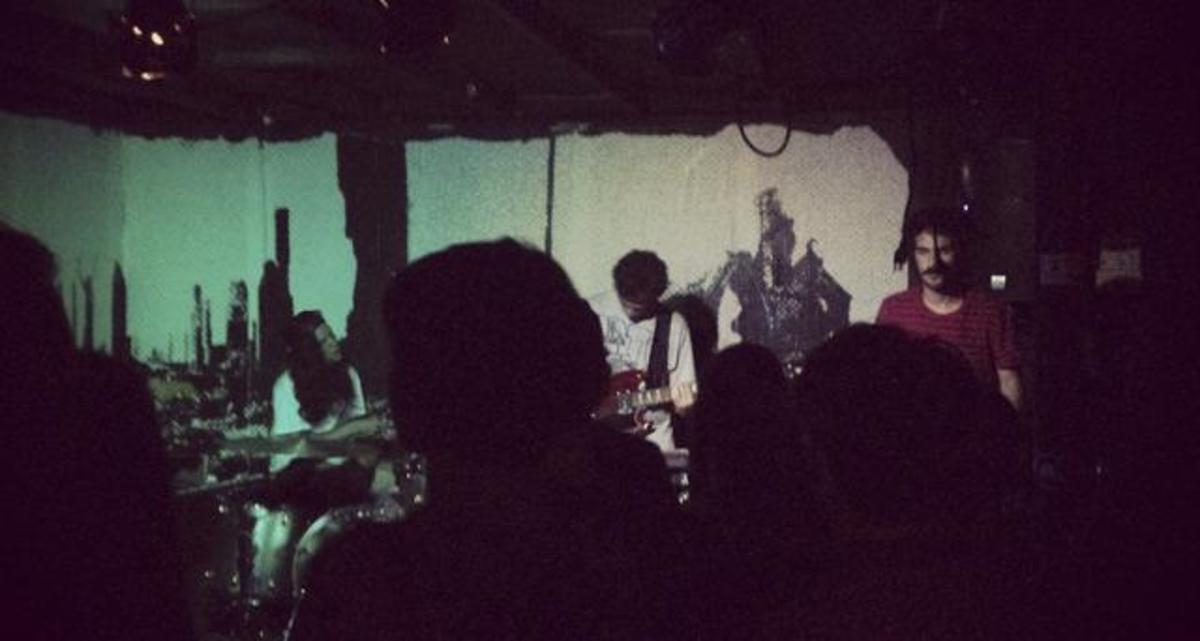 In psychedelic music, to create music that both takes inspiration from the past but also looks to the future, you really have to get the groove cooking. The Holydrug Couple failed to do that on a number of counts. While their melodies were enjoyable, they were so buried under reverb and distortion that they lacked any resonance. When they did come through, the lack of originality and instrumental talent became clear. Simple licks would follow scales and patterns and stay there until the end of the song.
The real problem that night, something that was prevalent with all the bands I saw, was that none of the vocalists had particularly good voices. The Singer for The Holydrug Couple buried his vocals so deeply in the mix that what you did notice would be flat or uninspired, more fitting for a shoegaze band.
Overall, I enjoyed my time at Rain Dogs that Sunday night. No matter what music the world is passing off as "the next big thing," it's still pretty rad to hang out with a bunch of friends and music lovers. After all, when the alternative is being stuck at home with lo mein and reruns, any show is a good show.
Author's note: Due to my club buddy Tyler and I being growing boys with bedtimes, we had to call it a night before Fjord Explorer went on, but check out this interview the previous music director, Michaela, and I conducted with them last year for the ongoing "On the Couch" series.
—
For more information or news tips, or if you see an error in this story, contact [email protected].