UNF Foundation Board approves initiatives, new members
The UNF Foundation Board approved three initiatives and the addition of four new members during its last meeting of FY 2014-15 on June 25.
The board approved all three initiatives unanimously. The 'Development of a Biology Intensive Orientation for Students' initiative is a $14,112 project. Brandon Choy, chair of the Advancement Committee, said that the initiative would bring more of the biology program curriculum into the orientation process, according to minutes from the May 27 Foundation Board meeting.
The Foundation Board's second approval was for the initiative 'Mill Cove Complex: "Downtown" Jacksonville AD 1,000'. According to minutes from the May 27 meeting, Choy said the $19,269 initiative will go toward the Mill Cove archaeological dig sites. The sites' mounds hold artifacts from a civilization that settled in northeast Florida over 1,000 years ago.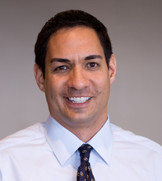 'Eureka! A Scientific Notebook for Online Teaching and Education' was the third initiative the board approved. The scientific notebook cost $16,619 and Choy said it will allow distance learning teachers to have access to the interface and connect to the Duval County School System, according to minutes from the May 27 meeting.
The Foundation's Committee on Directors also renewed 11 memberships, and added four new members to the board: Elizabeth Gordon, Jason Burnett, Alan Hartley and Anthony Kurlas. These members will be on the Foundation Board for FY 2016-18.
UNF Foundation Executive Director Joshua Merchant mentioned that the board is close to filling an open seat on its Executive Committee.
"We are getting close to having an announcement of a Board of Trustees Designee," Merchant said. "I've been working with the president's office, and Tom Serwatka has been in communication with our BOT [Board of Trustees] Chair to finalize that. So hopefully we'll be able to announce that soon."
In closing remarks, Merchant congratulated Choy and Christina Levine, director of major gifts, for their work on the Foundation Board Drive. Merchant also said that recruitment efforts have brought in a new director of development and associate director of development for the Coggin College of Business.
"I think everyone is going to be incredibly pleased by the philanthropy and the support to the UNF Foundation and to the university," Merchant said. "It's truly, truly transformational what everybody did."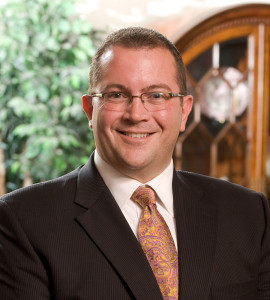 With the current fundraising year for the Foundation nearly over, Merchant said that the Foundation is poised for a strong end of FY 2014-15.
"I'm not going to predict because I've been wrong before, but not very often," Merchant said. His remark was met with laughter from those at at the meeting.
"I will say that, from this standpoint, we're going to have a really nice closing to the fiscal year," Merchant said. "And some conversations that we've been having recently too with donors, we're going to have a nice start to the fiscal year as well, so we're really excited about everything that's happening."
The first Foundation meeting for FY 2015-16 will be Aug. 20. The Foundation's first committee meeting is for the Investment Committee on Aug. 27.
—
For more information or news tips, or if you see an error in this story or have any compliments or concerns, contact [email protected].