Now Playing: 'Ted 2' is a lazy, overstuffed MacFarlane comedy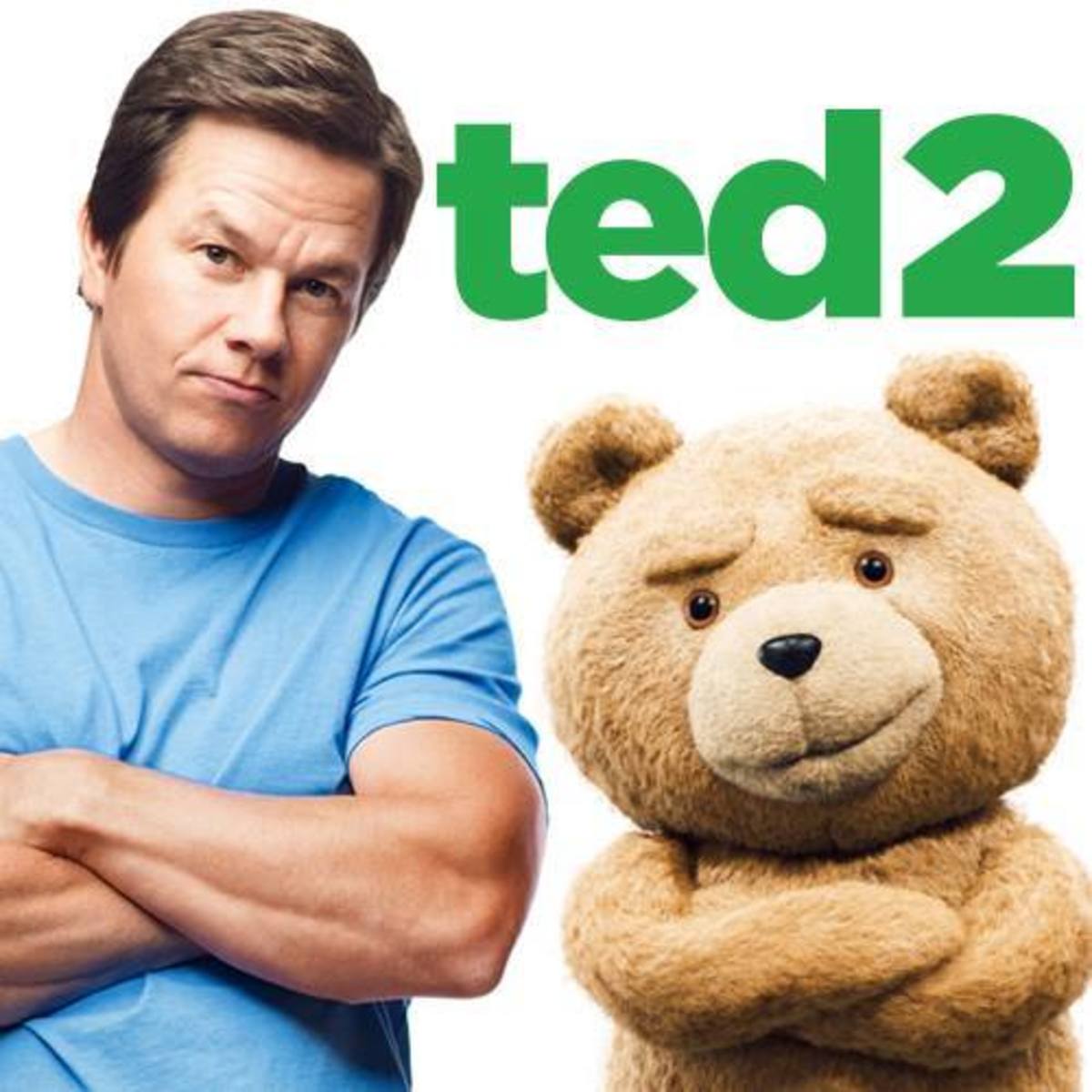 Writer and director Seth MacFarlane's titular talking teddy bear, the incredibly crass Ted, manages to squeeze out a few laughs in Ted 2, despite the director's recycled jokes and aging formulaic style. Universal Pictures' sequel to the 2012 hit Ted propels the crude humor expected from MacFarlane's Fuzzy Door Productions, but the running gags and appallingly insensitive jokes in "Ted 2" feel unearned and forced.
The film begins with Ted (voiced by MacFarlane) marrying his girlfriend from the first film, Tami-Lynn (Jessica Barth). Ted's best friend, John Bennett (Mark Wahlberg), who helped bring Ted to life, is fresh off of a divorce with his wife from the first film, Lori Collins (Mila Kunis). After a drawn-out musical intro, Ted and Tami-Lynn find themselves in a destructive union. The couple decides to try to fix their marriage as any Bostonian ne'er-do-wells would, by trying to have a baby.
After a failed attempt to steal New England Patriots quarterback Tom Brady's sperm and a disgusting trip to a sperm bank, Ted and Tami-Lynn finally settle for adopting a baby. Not only did the adoption agency deny their application, Ted is also informed that he is defined as property by the state of Massachusetts. Ted loses his job and his civil union with Tami-Lynn is annulled. John tells Ted they should take the state to court and fight for Ted's civil rights, and the two employ pot-smoking, 26-year-old lawyer Sam Jackson (Amanda Seyfried) to defend them in their case.
While the film has its funny moments, some instances are almost exact regurgitations of some of MacFarlane's work on Family Guy. In the aforementioned trip to the sperm bank, a shelf with dozens of sample cups filled with sperm topples over onto John, leaving him covered. The same disaster happened to Peter in Family Guy season 4, episode 22. MacFarlane also used a joke from Family Guy season 4, episode 12 where Quagmire has the word "PENUS" drawn on his forehead by his friends while he was sleeping. The same thing happens to Sam, misspelling included, during an '80s-style montage in a library.
MacFarlane (A Million Ways to Die in the West, American Dad) knows how to pull cheap laughs with lowbrow humor and Ted 2 certainly follows the MacFarlane order. Shock humor in a film can only go so far though, especially with a loose, meaningless plot like Ted 2. The storyline for Ted 2 was so anemic and passive that filmmakers were forced to weave in plot elements from the original Ted film to keep the story going.
MacFarlane and his style have clearly plateaued after more than a decade of success with "Family Guy" and other Fuzzy Door projects. The story in Ted 2 is presented as a civil rights tale, but MacFarlane burns that bridge with unabashed parodies of black culture, awkward use of the n-word, and a typically uninspired running gag where Google always suggests searching for "black c—s."
Ted 2 is certainly watchable beyond MacFarlane's derisive methods, but the film is exceedingly episodic, and its plot is too aloof to maintain any interest for nearly two hours. Family Guy reruns provide the same effect. MacFarlane had his time on the silver screen, but now it seems the Fuzzy Door is (finally) closing the feature film world for him.
—
For more information or news tips, or if you see an error in this story or have any compliments or concerns, contact [email protected].