UNF victorious over Stetson 2-1 on senior night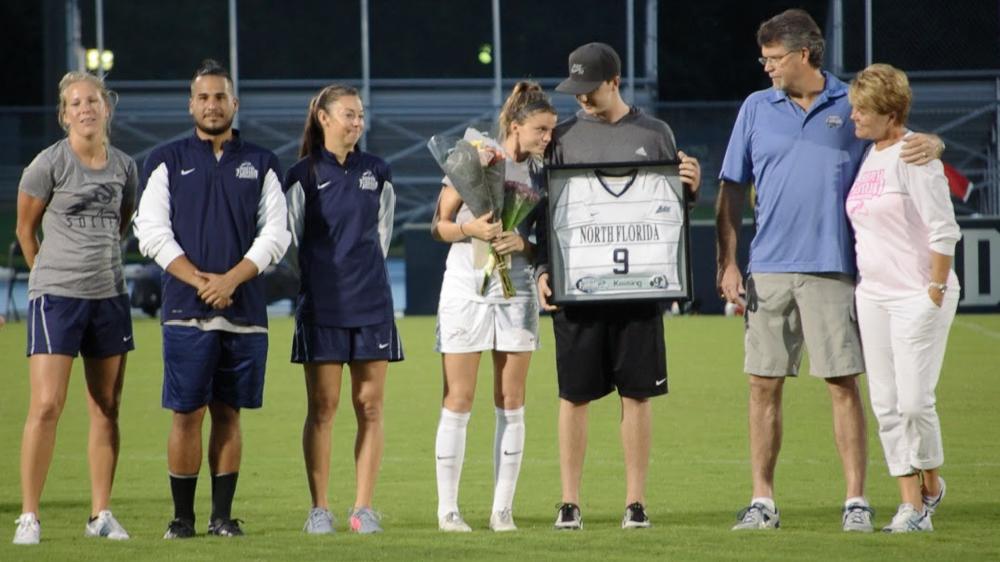 UNF women's soccer defeated the Stetson Hatters 2-1 on senior night at Hodges Stadium on Oct. 2, but two freshmen would steal the show. The game marked the Atlantic Sun Conference home opener for the Ospreys.
The Ospreys (3-8, 1-1) came out with force over the Hatters (6-5, 1-1) in the first half, a feat not seen in previous games this season. At the 24:39 mark, UNF freshman forward Katy Mixon scored her first goal for the season off of a deflected free kick from eight yards out.
"It literally just landed right at my feet and I could not believe it." Mixon said. "I just had to pass it in the goal. My team made it easy."
Just seconds later at the 24:53 mark, UNF freshman forward Krista Colubiale scored her second goal of the season after beating the defense to chip the shot by the goalkeeper.
"I just knew the next time I had the opportunity, I would put it in the back of the net," Colubiale said.
Osprey senior midfielder Laine Keating assisted in both goals in the game.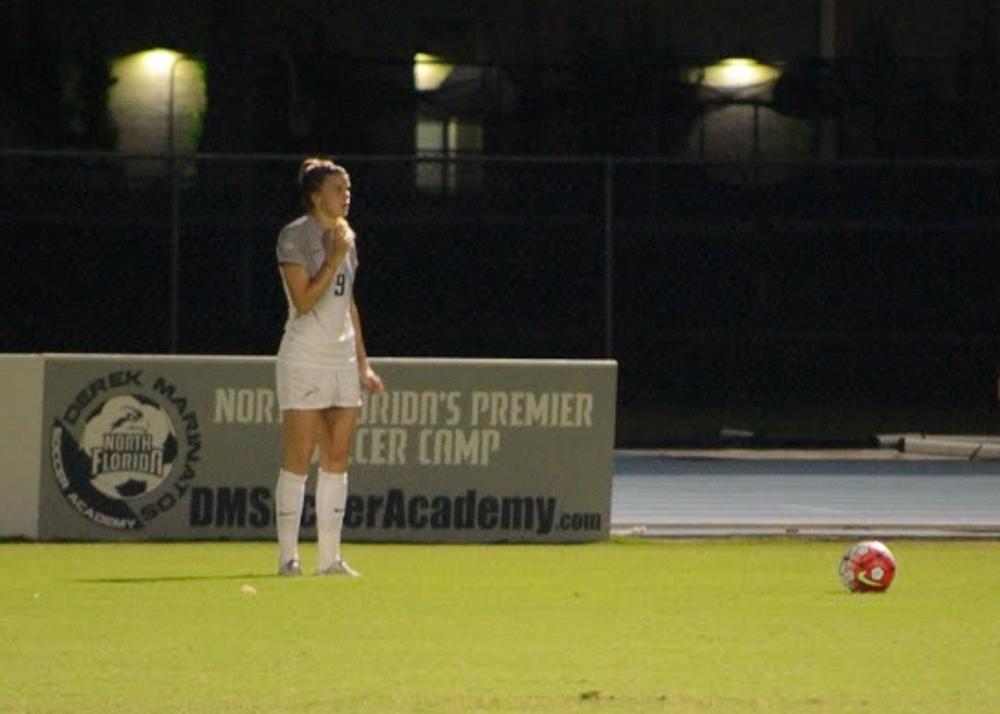 In the second half, Stetson sophomore forward Sarah Collins scored the only goal for the Hatters, her fifth goal for the season.
UNF women's soccer head coach Robin Confer said she was proud of what her girls did during the game.
"Obviously happy to get the first conference win, we knew Stetson would be a great opponent, they had a great result last weekend and they are dangerous," Confer said. "They are very dangerous. We knew we had a few that bounced off the post. The soccer gods were with us tonight on a few of them. You know it's a game of luck."
Next the Ospreys will face the New Jersey Institute of Technology (NJIT) Highlanders at Hodges Stadium at 7:30 p.m. on Oct. 9. This is NJIT's first year competing in the Atlantic Sun Conference.
—
For more information or news tips, contact [email protected]; if you see an error in this story, contact [email protected].