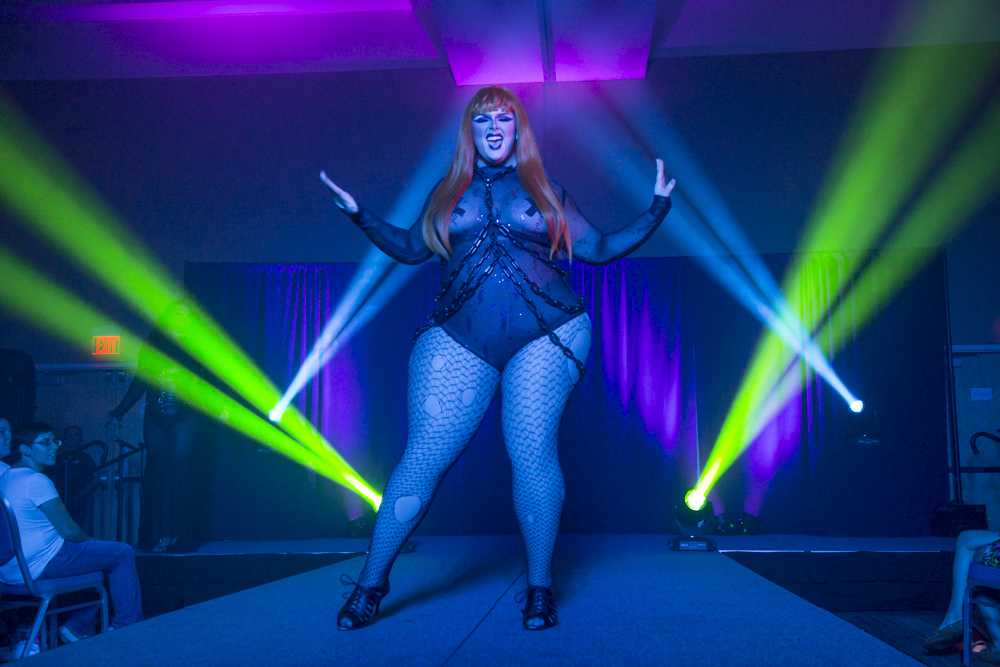 Osprey Productions hosted its fabulous annual drag show Tuesday that provided a fun space to celebrate pride and freedom of expression.
The show featured drag performers including London Darling, Adriana Manchez and LaTonga Manchez. The performers came from different places ranging from Jacksonville to Gainesville. Special guest Shangela was supposed to perform as well, but received an opportunity to perform elsewhere and did not attend the event.
The event itself was a spectacle with lights and danceable music that included hits such as Mark Ronson's "Uptown Funk." There were five performers who showcased their distinct songs and attire. Songs ranged from classics such as "Bohemian Rhapsody" by Queen to new songs such as "Hello" by Adele.
Adriana Manchez MC'ed the event with a comedy routine with LaTonga. One of the highlights of the event was when the hosts picked out the shyest-looking gentlemen from the audience and challenged him in a "twerking" contest.
The format of the spectacle went on like a typical drag show with performers taking turns on the stage, showing off their outfits and lip-syncing to Top 40 classics. The audience was active and responded to the extravaganza with frequent, thunderous applause.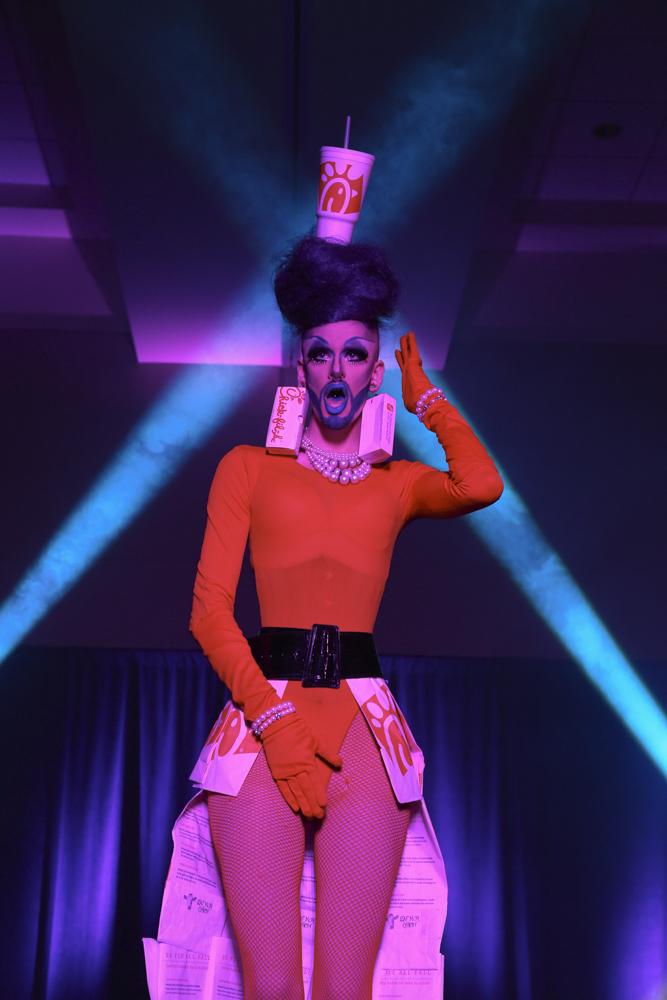 LaTonga Manchez, one of the headlining performers, defined the art to those who don't know what drag is, and explained why it was important to her.
"Drag is the art of female impersonation," LaTonga Manchez said, "Men put on makeup, dresses, and lip sync to music. It's an outlet. It's an artistic expression."
According to TQS magazine, the art of drag can be traced back to ancient Chinese theatre. Most theatres didn't allow women to perform, so men would dress up and play female roles.
The drag performers as we know them today can be traced back to the 1950's and '60s. Back then, drag was mostly underground and often deemed a criminal offense. In fact, the police raid at the Stonewall Inn, along with the riots that followed, is commonly attributed as the start of the gay rights movement.
Transgender drag performer Adriana Manchez, who also performed at the event, said there's been significant change in the demographic of the drag show audience since those days. Manchez said that drag used to cater to an almost exclusive gay audience but now there are many heterosexual attendees and even performers at the shows.
"Now it's everywhere! It's socially acceptable that now there are straight men who can drag. It's extraordinary to see that change in perception." Adriana Manchez said.
Although the event may seem all in good fun on the surface, drag shows have flourished from their underground scene to a public one for the LGBTQ community. Drag show culture, according to Adriana Manchez, is the missing link between the LGBT and straight community.
"I think it's very important," Adriana Manchez said, "If you really look at the culture of gay rights and the gay community we break that wall that people try to put up."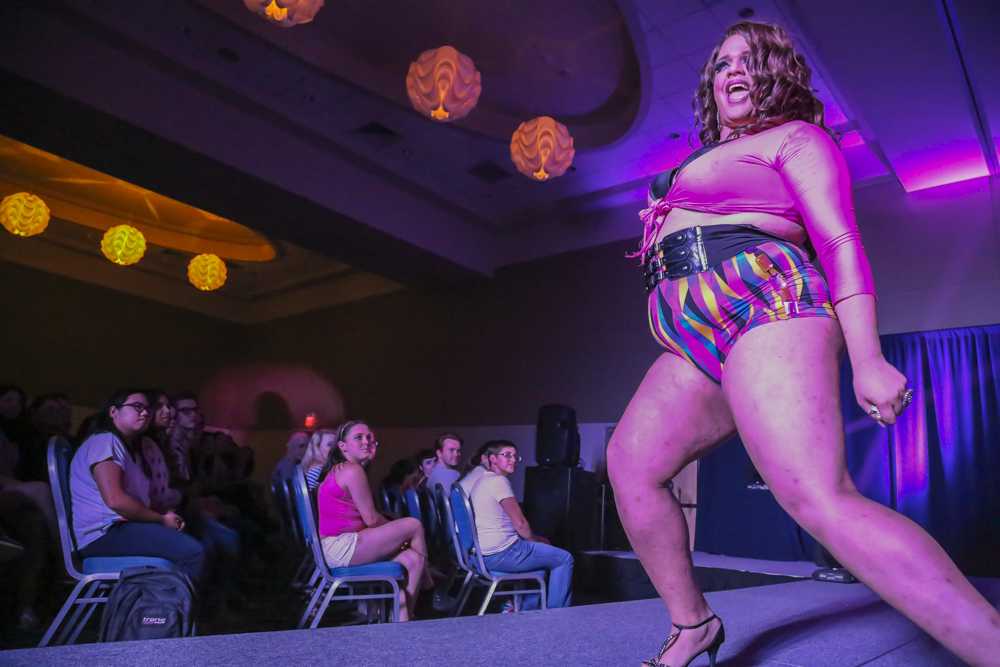 Manchez's words are backed up by history. According to Daily Kos, LGBTQ individuals have always been a part of society, but kept their sexuality a secret.
According to the article, for many years it was possible for one to lose their job because they were homosexual. But drag queens were considered by many to be the first to step up and express themselves freely despite public backlash.
For a drag show to be held at a public university is a testament to how far society and the LGBTQ community has come. But discrimination is still prevalent. LaTonga uses drag to show that there's an outlet for people struggling with gender and sexual identity.
"Understand that not everyone is going to be accepting of you, and that's okay," LaTonga Manchez said. "It's a great opportunity to educate people. If people approach me and tell me they heard I do drag, I'm more than happy to talk about it."
[youtube https://www.youtube.com/watch?v=FC3B0g4TqD0]
Video by Al Huffman
All photos by Michie Willman
—
For more information or news tips, or if you see an error in this story or have any compliments or concerns, contact [email protected].