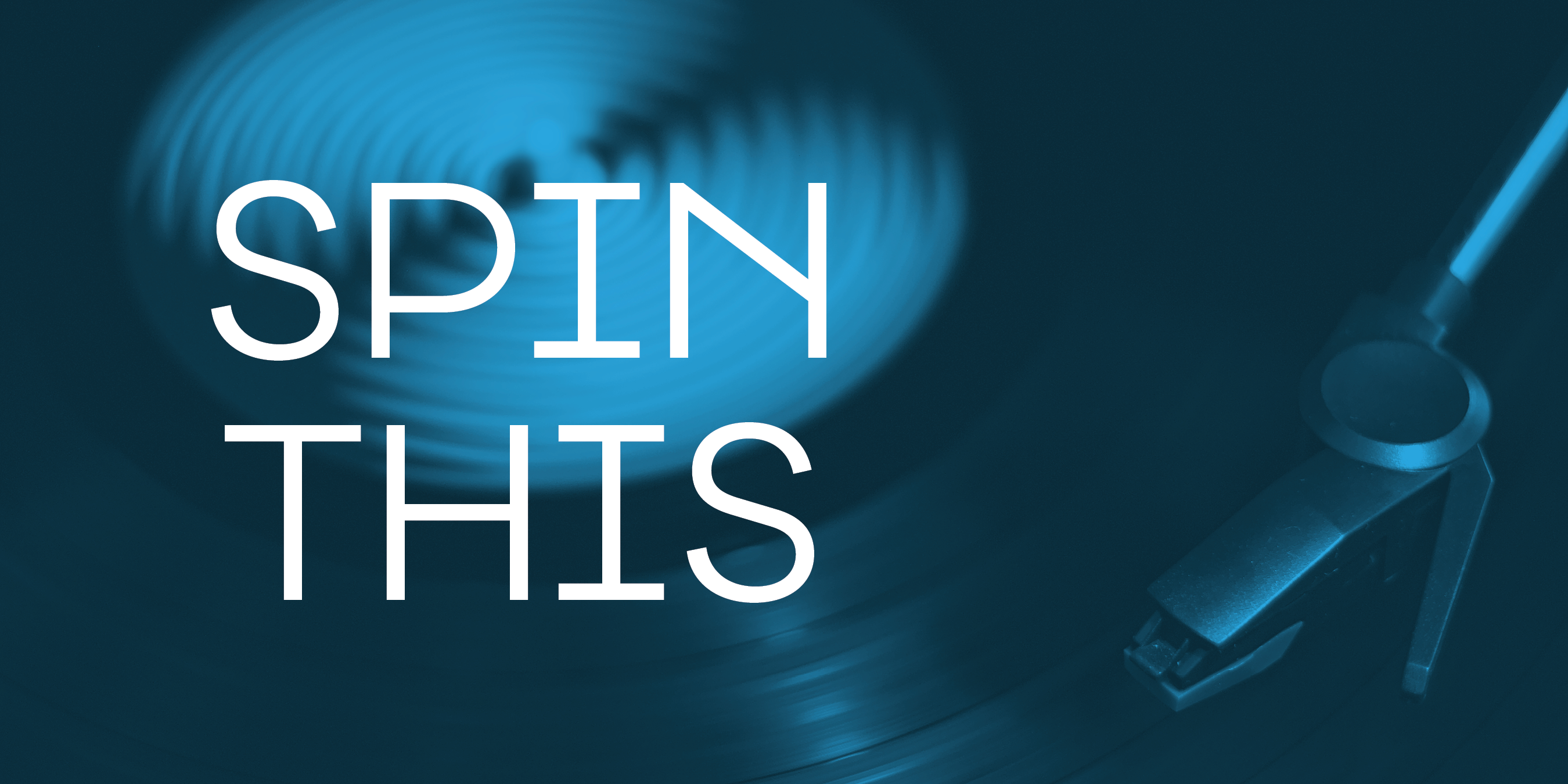 Spin This is Spinnaker's weekly new music playlist, designed to discuss who we think are the top bands in the genre lately. Each writer has their own taste, and we hope you can relate to one of us in some way and read again every week to see what we're listening to.
 (First edition only) Spin This is aimed to discuss recent releases in each genre, but in our very first edition, we want to throw it back to some our favorite 2015 releases to introduce ourselves and our taste.
Rachel:
Last year, garage punk and shoegaze were pretty much dominated by Run For Cover records. And I'm not just saying that because of their Black Friday sale where all their 2015 releases were free on Bandcamp. Enabling bands like Cloakroom, who are making a real path for modern day shoegaze, and Petal, the female-led soft punk supergroup showing a comeback, this label is becoming responsible for much of the vinyl punk culture.
Let's not forget either: Peripheral Vision, otherwise known as Turnover's own personal mixing spoon for all the feels of punk fans everywhere. This change of heart for Turnover is quite a switch from their older items, but Peripheral Vision is their purest form of emotional torture. In other news, Courtney Barnett locked in the title of "favorite sad girl," as her musical awareness of 60s rock and painfully mind-stretching lyrics made Sometimes I Sit and Think, And Sometimes I Just Sit a standout record to more than one.
Dowsing's Erik Czaja with Pet Symmetry came out with a glorious Average Joe anthem collection, but it still comes nowhere close to Rozwell Kid's mission to make their discography a book of hymns for the everyday ignoramus. Rozwell Kid's EP this year, Good Graphics, explains it all.
Also, Adventures gave us their first full-length Supersonic Home right after releasing I Am King with Code Orange Kids in 2014. Whether you need a pat on the back or a punch to the gut, these guys have got you covered — if you didn't already know, the same members are in Adventures and COK. Play both albums and you'll understand.
It's nice to hear that this year, Run, Forever matured a lot musically and put out a solid self-titled. Last but not least, and arguably the biggest album in punk this year: Hyperview. Title Fight have gone shoegaze, and I don't think we're getting them back. However, I'd call it more synth-punk. Either way, they made a big 'ol stir in the scene, in case we forgot how important these guys were to it.
Danae:
The year 2015 was full of mixing within the R&B and Hip-Hop genre. It's seems that identifying what song, album or artist belongs in which genre is becoming less obvious. There are hip hop artists rapping over indie rock samples, while others lay down the bars over some more electronic and deep house vibes. Styles are interlacing, as is the case for music genres in general, but this mixing is become more abstract and harder to detect.
This playlist is an example of this. The instrumentation ranges from electronic drum-and-bass tracks, to acoustic ones such as Piano Song. This playlist is a pretty mellow example of this musical cross-breeding. Thick beats and wispy vocals will slowly unwind the stress tangled up by the day. You'll hear sleepy R&B tracks, trip-hop beats, and a dash of Motown. The best times to listen to this playlist are in the morning or late at night. Listen to it when your soul is vulnerable, and when you need to ease into or out of the day.
Nick:
In alt-rap oddball Open Mike Eagle's follow up to Dark Comedy, he reuses the beat of "Dark Comedy Morning Show," delivering a better track that hits on Ferguson and languishes on pop-culture in general. Long Beach rapper Vince Staples' gritty Summertime 06 displayed a bleak layout of the streets on "Lift Me Up." On the pop-rap side of things, Drake dominated the cultural conversation for most of 2015. The bravado on "Energy" is unmatched — don't ask him for the code to the Wifi. And there's nothing I could say about Pimp A Butterfly that hasn't been said before. It's a cultural and social masterpiece, and I'm scared of what Kendrick's going to do next.
Queens native Action Bronson is prolific, with eight releases in five years, and closes Mr.Wonderful with the roaring guitars of the film-inspired "Easy Rider." Hip-Hop historian Joey Bada$$ label debut B4.Da.$$ failed to dazzle commercially, but it was a gratifying attempt to return to hip-hop's roots. Billy Woods puzzling concept album Today, I Wrote Nothing which is  "a story about a rapper trying to write a story about a rapper writing a song about shorty trying to rap his way up out the trap" was a pleasant alt-rap album that came out of nowhere.
On "27," Scottish trio Young Fathers mesh R&B and Rap, building an ethereal harmony that resounds through most of White Men Are Black Men Too. Also, Death Grips delivered their final album in 2015. "Centuries of Damn" has a weariness to it that exemplifies most of Death Grips' music. "Mural" opens Lupe Fiasco's uneven fifth album Tetsuo & Youth. With a lyrical, intricate, eight-minute freestyle showcasing a varied collage of his image, in which Lupe succeeds despite being one of rap's least-likable personalities.
—
For more information or news tips or if you see an error in this story or have any compliments or concerns, contact [email protected].