Birds of Trey get a snow day; Women defeat NJIT 68-51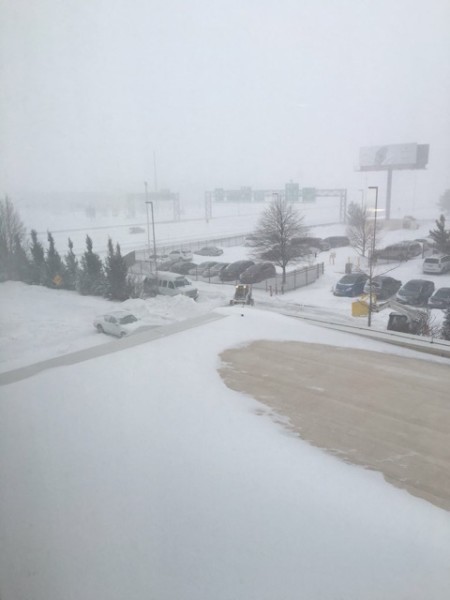 Osprey basketball is on the road this weekend against league-newcomer New Jersey Institute of Technology (NJIT), but a powerful storm system is calling for adjustments to the schedule.
The men's game against  NJIT has been postponed to Sunday, January 24 at 2 p.m. according to the UNF Athletic Website.
The women's team defeated NJIT 68-51 on Friday, January 22.
Both teams are in Newark, New Jersey for the Atlantic Sun Conference match-up.
The National Weather Service is saying the storm could be historic, affecting much of the northeastern United States.
UNF women's guard Kadesia Johnson said the team is feeling good.
"We are having a lot of fun, we got the win, it's really cold out here. It's about that time, ready to get back to Florida," Johnson said." 
According to Johnson, the team is monitoring flights for Sunday.
Follow @SpinnakerSports for more updates.
—
For more information or news tips, or if you see an error in this story or have any compliments or concerns, contact [email protected].  
*Updated 12:19 p.m. with a quote from Kadesia Johnson