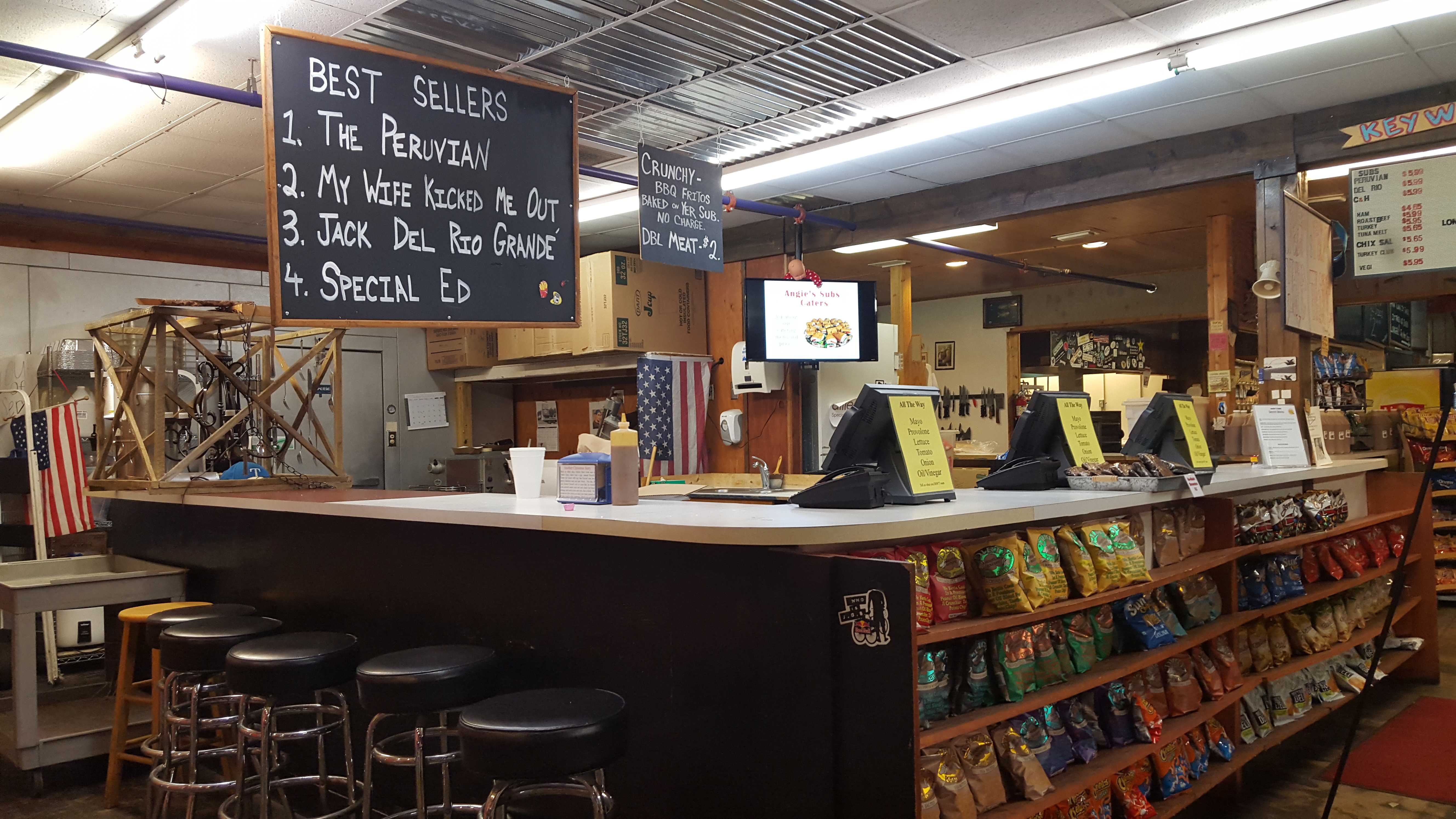 From the outside, Angie's Subs looks as if it is three separate businesses fixed together with the brick walls that could be part of an old strip mall. However, the diverse signs and eclectic seating area unite the sub shop's multiple entrances.
Once inside, customers enter a string of counters they must travel down, but their surroundings allow them to temporarily escape hunger. Every wall displays mismatched pictures and antique decor, which creates the feeling of being in a hipster Cracker Barrel. Every table and counter features used chairs other restaurants have donated over the years.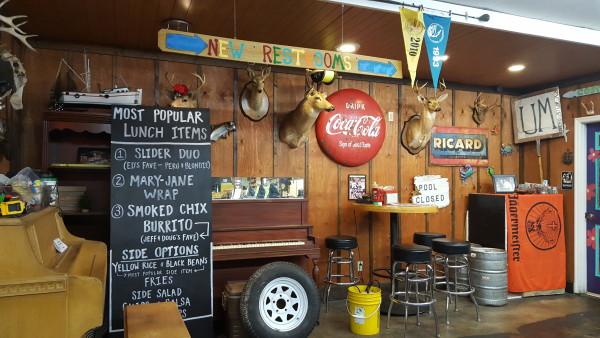 A beam supporting the extended seating area of Angie's is dedicated to framed pictures of customers of the month, individuals who visit the sub shop so frequently the managers decided to honor them.
Customers will find another unique aspect of the restaurant in napkin holders, which are not complete without stories to come with them. Angie's managers create the fun stories that entertain the customers who notice them.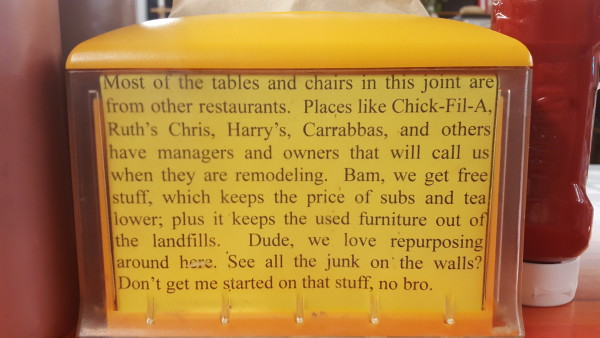 The top three best-selling subs are all "New Standbys" subs that may or may not remain on the menu and are listed in order below.
The Peruvian contains Peruvian sauce, provolone cheese, and all the pig a meat lover hopes for between slices of bread: ham, salami, sausage and bacon. For someone who has not eaten pig in two years, I was surprised to find that I enjoyed the 8-inch sub. However, if I had not gotten it "all the way," which includes the typical extras for a burger or sandwich, I might have felt differently.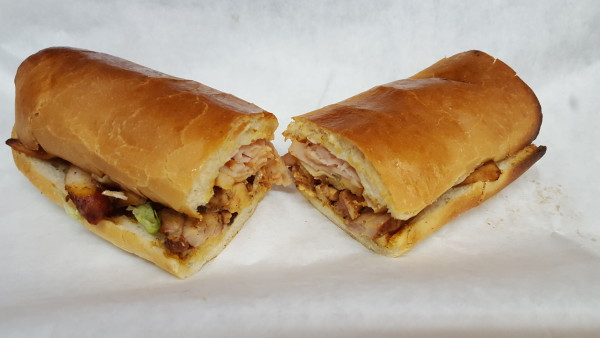 The "My Wife Kicked Me Out" sandwich was not as juicy nor as spicy as one might expect for a sub with spicy ranch. However, this might be due to the type of meat on the sub: turkey and smoked chicken. For those wanting to ease their way into spice, try this sub. I could distinguish the flavor of the ranch without the kick of the spice.
The "Jack Del Rio Grandé," which contains bacon, roast beef, smoked turkey, provolone cheese, mushrooms, BBQ Fritos and spicy ranch, lives up to its name. This is the type of sandwich students try to make in dorm rooms, except the Fritos remain on the sandwich and the amount of spicy ranch in each bite doesn't take away from the flavor of meat like Tabasco does.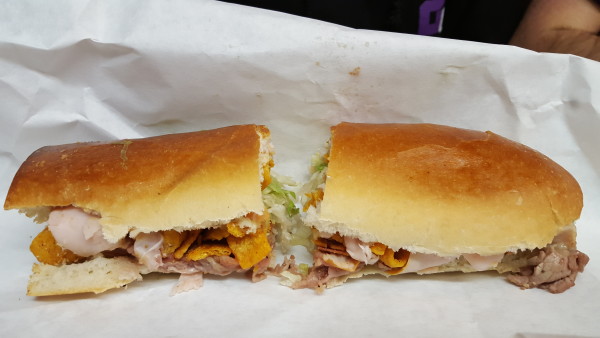 The meatball sub comes wrapped in a layer aluminum foil for extra protection against the marinara sauce. The meatballs themselves are flavorful, but the sub is greasy and spicy. If you enjoy the company of friends but don't care about appearances, go ahead and order the meatball sub. Just make sure you have a full cup of sweet tea before taking a bite. The spices settled on my tongue after a few bites.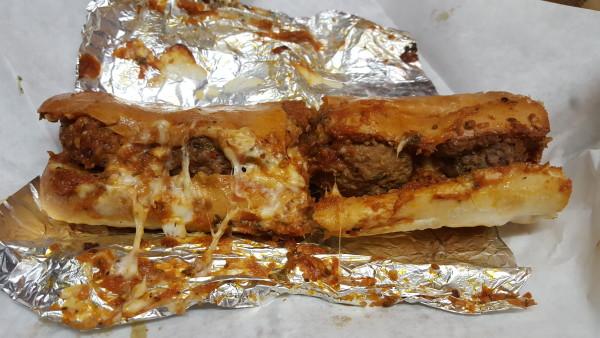 Before going to Angie's subs, keep in mind that there are not many vegetarian options. However, don't be afraid to add extra Peruvian sauce or spicy ranch for extra flavor on any of Angie's "New Standbys" should you decide to go.
—
For more information or news tips or if you see an error in this story or have any compliments or concerns, contact [email protected].