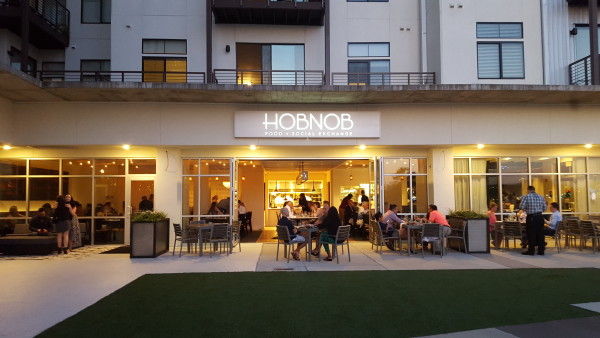 Lounging on Riverside Avenue overlooking Unity Plaza's amphitheater lies a modern restaurant ripe for mingling.
HOBNOB opened in Riverside about two weeks ago, and is proving to be quite the date night location for trendy college kids trying to impress their significant other.
HOBNOB exposes itself to outsiders with windows serving as its only facade. Inside the restaurant are elements representative of its earthy core, from a small plant on every table where candles would be to a wooden pass and custom blue glass globes overlooking the dining room.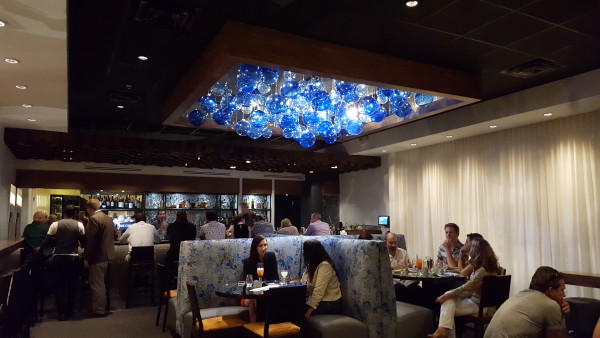 Because HOBNOB takes pride in its social atmosphere, it's best to make reservations and plan on spending a couple of hours enjoying the company.
For those picky eaters out there, take a look at the menu online before heading out to Jacksonville's Brooklyn neighborhood (yes, Brooklyn is located in Jacksonville).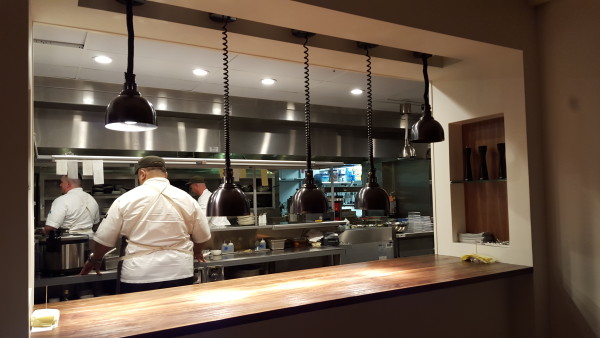 HOBNOB's entrées aren't meant to be picked apart and put back together to the consumer's best judgement. They are meant to be enjoyed as is, but require a certain appetite.
If you can't find something you love but friends persuade you to join them, know that there are more items to choose from on the physical menu.
For Ospreys searching for ritzy homecooking, try the Pan Seared Chicken Breast. With brussels sprouts, a cauliflower puree and spätzle (dumplings), this dish is sure to fulfill a southern appetite.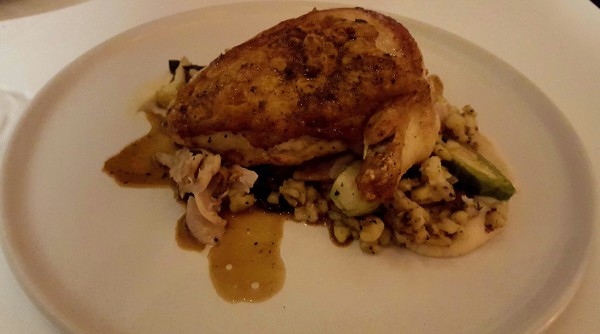 The Pan Seared Salmon sits proudly on a throne of roasted potatoes, onions and arugula leaves dressed in a green goddess dressing. The green goddess dressing makes the dish altogether sweet and savory, just remember not to fill up on potatoes before enjoying the salmon.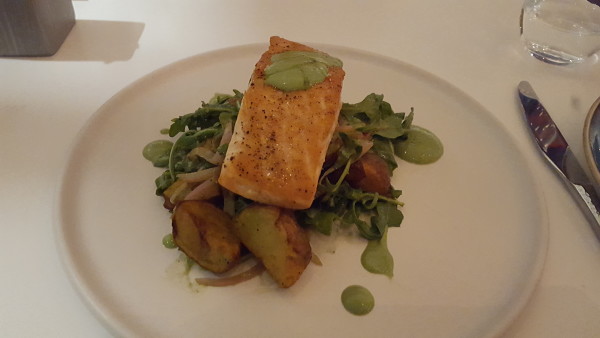 The Dulce De Leche is a sweet way to end a long night of mingling. A chocolate caramel mousse hidden beneath a caramel glaze rests on shortbread accompanied by chocolate ice cream and a dollop of caramel.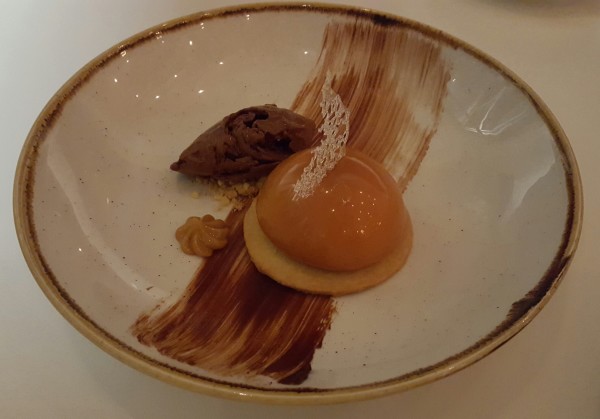 HOBNOB is great for Ospreys ready for a night of socializing in an burgeoning neighborhood, but be prepared to spend some money.
—
For more information or news tips, or if you see an error in this story or have any compliments or concerns, contact [email protected].