Tears in eyes, diploma in hand: Mother accepts son's degree
Video by Brittany Moore
Standing ovations and applause are typically reserved during graduation ceremonies — distractions from the other names being called. One name broke the tradition during Friday's commencement ceremony: Nicholas Hare.
Hare was expected to graduate April 29 with a bachelor's degree in civil engineering. Rather than walking across the flower-covered stage with his friends and classmates, Hare's mother took the stage and received his degree for him. His absence was due to his untimely passing in August.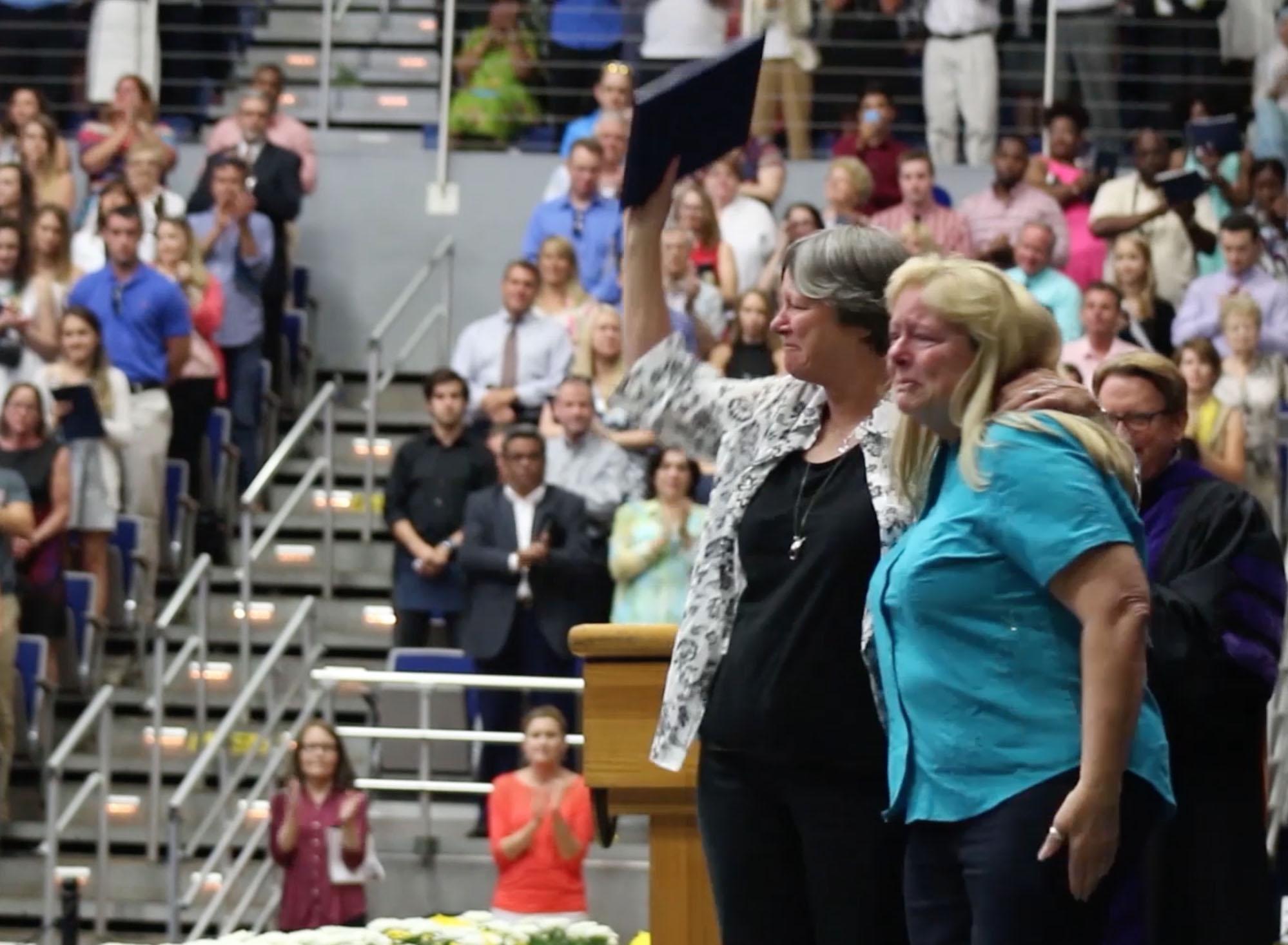 UNF President John Delaney spoke of Hare in a special ceremony, offering his "deepest condolences to the entire family as well as his many friends as we stand alongside them and grieve his loss" and celebrate his accomplishments.
The UNF Arena was brought to its feet as Dorinda Nettleton, Hare's mother, walked across the stage and received a diploma in Hare's name and a hug from Delaney. Applause and cheers broke out from the thousands in attendance during the university's third and final commencement ceremony of the day.
In between the standing ovation, some attendees could be seen wiping away tears when Nettleton held up her son's degree for all to see, beginning to shed tears of her own.
"His thirst for knowledge, enthusiasm, and general outlook on life exemplified why I am in this business," Bill Dally, an associate professor who had Hare in his Introduction to Coastal and Port Engineering course, told Spinnaker.
Hare, who was 34 at the time of his death, is one of eleven UNF students to pass away this academic year.
In respect to Hare, Dally said, "I am 60 years old, and I want to grow up to be just like him."
—
For more information or news tips, or if you see an error in this story or have any compliments or concerns, contact[email protected].