A taste of Afghan and other Middle Eastern cuisine is cooking in a restaurant wedged between a Dollar General and hair salon on Beach Boulevard. Kabob-e appears to be considerably small from the parking lot, but a step inside proves otherwise.
Customers can take a look behind the long bright counter to see how Chicken Shawarma is prepared when they place their orders in the relatively quiet dining room while they enjoy their meals. The only background noise comes from two televisions playing the daily news, so this is a great place to converse.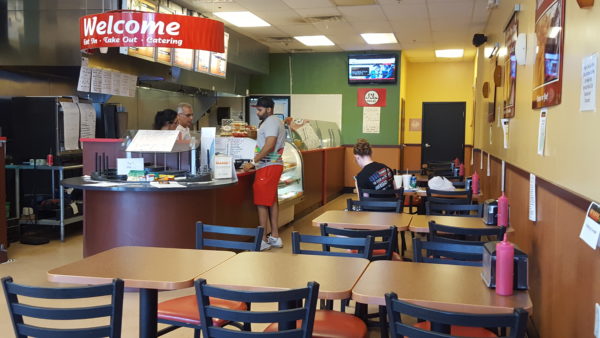 I ordered the appetizer combo, which allows customers to enjoy three appetizers for the price of one meal. This is an affordable option for those who have yet to expose themselves to Afghan cuisine.
Bolanee Kachalou is a fried Afghan flatbread stuffed with mashed potatoes. This soft peppery appetizer is easy to digest with Kabob-e's fresh tzatziki dip, which is referred to as yogurt sauce on the menu.
Sambosas are triangular fried dumplings packed with beef, peas, corn and a variety of other pungent flavors. This is a spicier appetizer that comes with Kabob-e's special green sauce and is a great option for adventurous customers.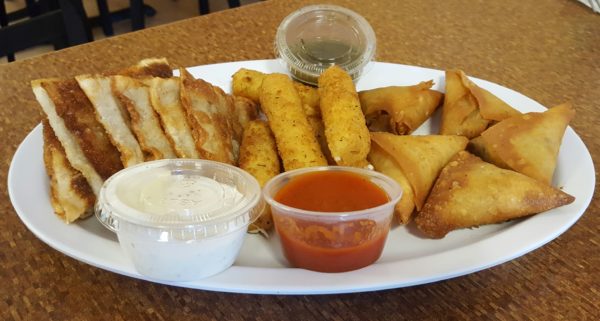 For those with taste buds that aren't ready to make new friends, this restaurant has a number of more familiar menu items to choose from including mozzarella sticks, caesar salad, philly cheese steak, burgers and chicken nuggets.  
The Chicken Kabob Platter is served more elegantly than I imagined it would be. This dish features juicy chunks of marinated chicken and slices of red onion and fresh bell peppers on a mound of yellow rice instead of on skewers.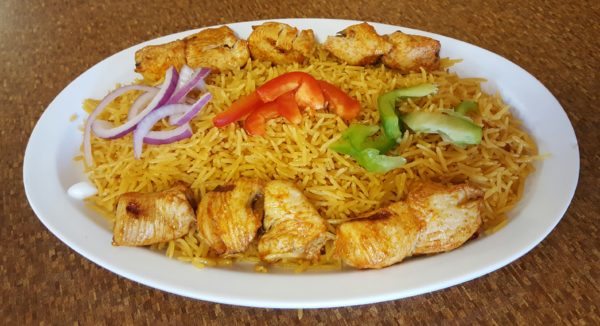 Kabob-e created a special to-go menu for Iftar – this is the meal Muslims eat after the sun sets during Ramadan. Customers can enjoy one menu item, dates, a dessert and a drink for only $10.
Almost all of Kabob-e's entrees are priced under $10, and only a few top that amount. The staff accepts Ozzie Bucks, so students can leave their cash and other cards at home.
Dining at Kabob-e is a manageable way for Ospreys to ease out of their comfort zones and get a taste of Middle Eastern cuisine. If they get there and decide that they don't want to be adventurous, the kitchen offers a range of more familiar dishes to choose from.
—
For more information or news tips, or if you see an error in this story or have any compliments or concerns, contact [email protected].