Local Eatery of the Week: India's Restaurant
Red floral curtains hang loosely over seemingly dim windows in an attempt to provide customers with privacy. The windows aren't so dim from the other side of the door, as sunlight pours in and illuminates this peaceful restaurant throughout the day. The only other light comes from bulbs on mundane ceiling fans whose blades never spin.
Crate-sized paintings and long delicate curtains are the only decorations that grace the walls of India's Restaurant on Baymeadows Road. The dining room is relatively peaceful with traditional Indian music and soft chatter at other tables.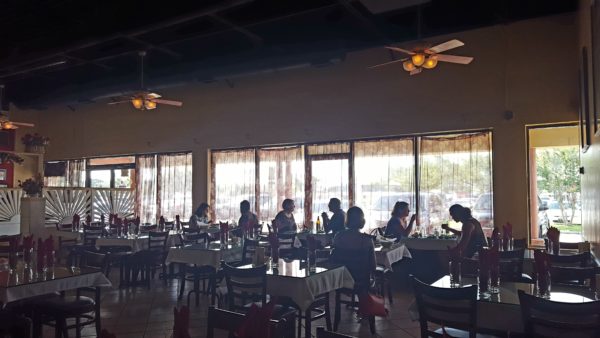 Most areas of the menu, including appetizers, are divided into at least two sections: vegetarian and non-vegetarian. Instead of shuffling through the menu looking for green leaves, vegetarian customers can browse lists geared toward their lifestyle.
Papad and chutney replaces bread and butter before every meal. Papad is a crisp bland appetizer India's Restaurant makes with a chickpea flour so every customer can enjoy it. The tomato and onion chutney (red) was surprisingly spicier than the jalapeno chutney (green).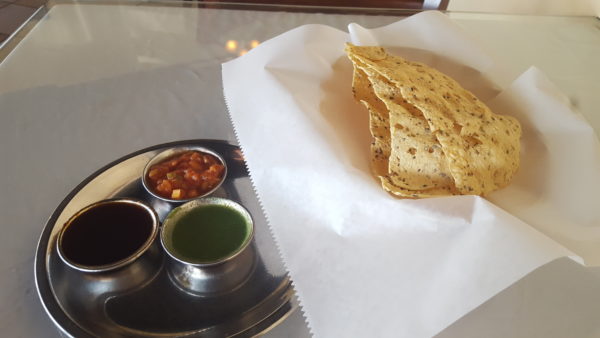 For someone who doesn't have a high tolerance for jalapeno pepper seeds, I was happy the green chutney stuck to the flavor of the pepper itself. If you're looking for something sweet, stick to the tamarind chutney.
The steamy lentil soup, which can be ordered as a personal appetizer, consists of onions, cilantro and lentils (of course). For those who have never tried lentil soup, imagine a piece of cornbread in liquid form to get an idea of the texture. It tastes exactly like one would expect: mushed beans.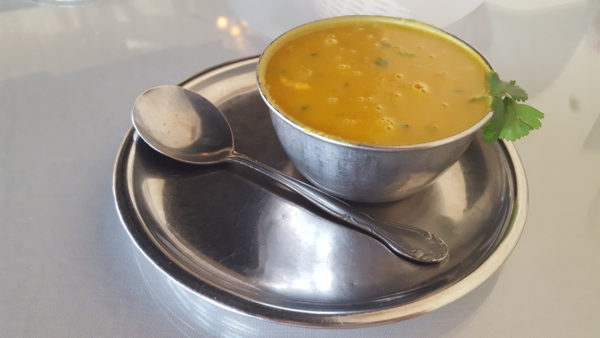 The Chicken Vindaloo features grilled chicken and chopped potatoes covered in gravy (curry sauce), a side of plain rice, and a simple salad with sweet yogurt sauce. Keep the packets of soy sauce in your pocket. The gravy gives the rice more life than soy sauce ever could.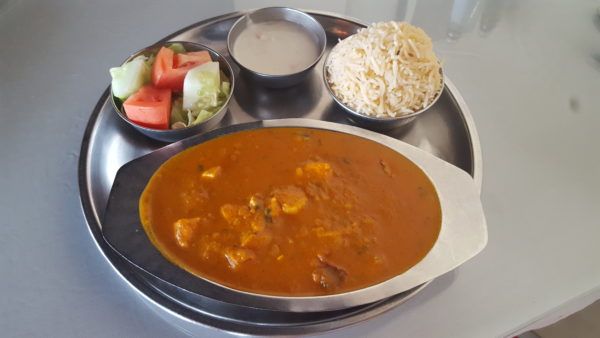 Customers typically use the side of creamy yogurt sauce as dressing for their salads. If your taste buds are not as strong as you claim they are when you choose your spice level, pour the creamy yogurt sauce in the gravy. It subdues the spiciness without taking away from the flavor.
India's Restaurant is not the ideal place for a date, but it is great for getting some work done or just hanging out with friends. Regardless of how you spend your time here, expect to stay for at least an hour, as it takes about 30 minutes for entrees to come out and the same amount of time to digest the food.
—
For more information or news tips, or if you see an error in this story or have any compliments or concerns, contact [email protected].