Am I using Blackboard or Canvas?
Are you confused on whether you should be using Blackboard or Canvas this semester? Turns out, the answer depends on your professors.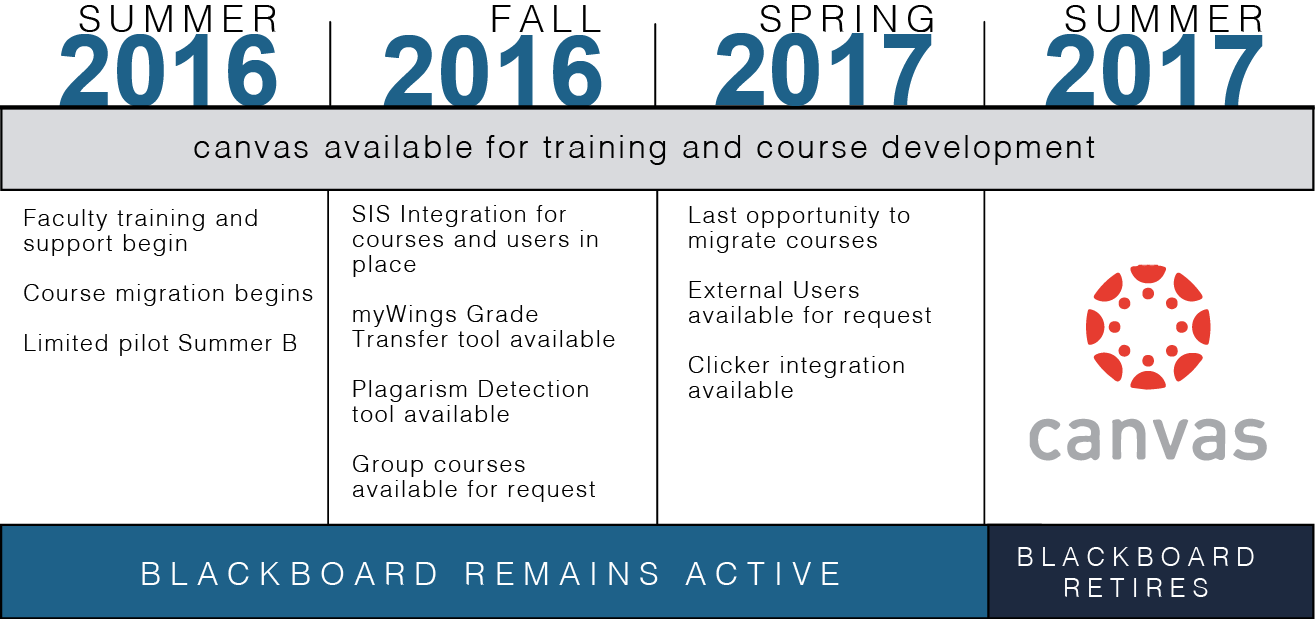 In March, it was announced that the University of North Florida would be ditching Blackboard in favor of a more millennial-friendly learning management system known as Canvas.
However, due to an existing contract with Blackboard, Canvas will not be fully transitioned into courses at UNF until Fall 2017.
This means that depending on the professor, you will either be using Blackboard or Canvas for your course. Professors have the option to "migrate" courses from Blackboard to Canvas from now until Summer 2017.
The best way to find out if you'll be using Blackboard, Canvas or both this semester is to log on to myWings and open both Blackboard and Canvas using the "Quick Links" that can be found on your homepage.
If your courses are available on Blackboard it should look like this: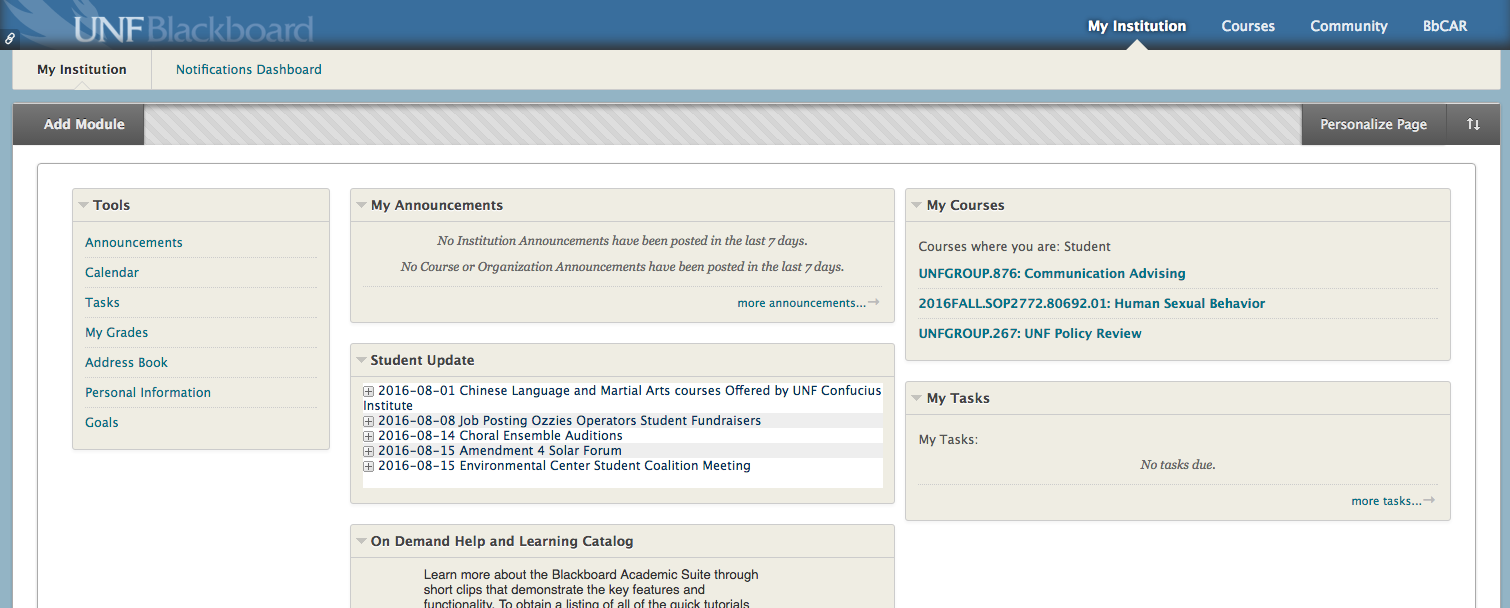 If your courses are available on Canvas it should look like this: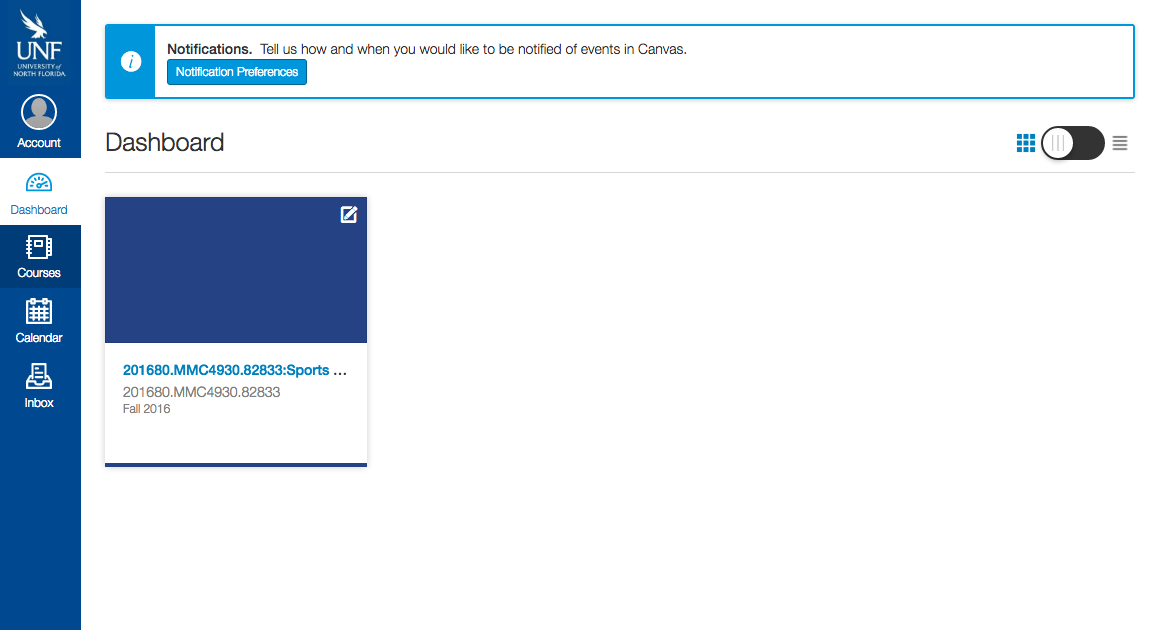 There are major differences between Blackboard and Canvas so expect a learning curve. If you wish to attend a learning session on how to use Canvas, one will be hosted on UNF's campus on Tuesday, Aug. 23. Hands on with Blackboard and Canvas will be held in Building 57, Room 2520 at 11 a.m.-1 p.m. The first 50 students to attend will get free pizza.
To find out more about canvas online visit http://www.unf.edu/cirt/canvas/Why_Canvas.aspx.
Blackboard will be fully retired from UNF on May 31, 2017, according to the UNF website. But for now, check both your Blackboard and Canvas portals to find out which management system(s) you'll be using this semester. 
Read a student's review of Canvas vs. Blackboard:
—
For more information or news tips, or if you see an error in this story or have any compliments or concerns, contact [email protected].