Next on Netflix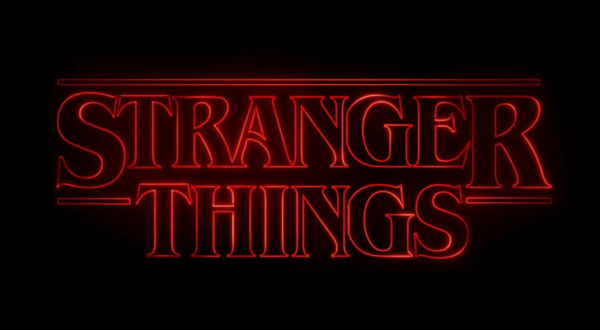 Go ahead, postpone whatever less important thing you were going to do. We'll wait.  Most shows on this list are incredibly popular. Some are recent phenomenons, a few are a little older. Some of them probably suck, but they share a singular quality: they're binge-worthy. So here's to our favorite Real Life deterrent, and 660 episodes/reasons not to do that thing.
Stranger Things (2016-)                                                                     
Seasons: 1 (8 episodes)
Genre: Thriller
Unless you've been living under a rock, you've heard someone tell you that you have to watch Stranger Things. And they're not wrong. The Netflix original is set in a small town in the 70s where a lab experiment gone wrong unleashes some supernatural forces into the town. A child disappears, another one comes out of nowhere, and several unlikely unions are formed to figure out what's going on. It's not exactly a horror show, but it can be scary (especially if you're a wimp like me). The show teeters on the edge of melodramatic at times, but never really goes over that edge. It makes it easy to believe that monsters are real and that anyone can fall into the Upside Down if they're not careful. —Cassidy Alexander
House MD (2004-2012)
Seasons: 1-8 (177 episodes)
Genre: Medical Drama  

This episodic series is based in a large hospital where there is one doctor that's notorious for rubbing colleagues and patients the wrong way with his bluntness and sarcasm. Star of the show Dr. Gregory House (Hugh Laurie) is an antisocial doctor who cures patients to feed his ego.  He's very unorthodox with his methods and is often chastised, but no one can deny his gift for figuring out the most obscure diseases. Dr. House is a brilliant man with a dark secret and you'll have to labor through all 177 episodes to see it through.—Ronnetha Rodgers
Good Eats (1999-2012)
Seasons: Collection 3 (25 episodes)
Genre: Food
In each episode of Good Eats, Alton Brown tackles a different food or drink teaching you how to make it, the science to it, and the history behind it. He uses kooky, homemade props and witty humor that make the show a lot of fun. It's not one of those pretentious cooking shows that covers hard to find foods and uses expensive kitchenware, it's everyday food cooked in things anyone can find in their kitchen. Good Eats will have you laughing while answering any and all questions you have about you're consuming. —Emily Bailey
Arrow (2012-)                                                                                            
Seasons: 4 (92 episodes)
Genre: Superhero
For those who are in love with the DC Universe, it hasn't been the best year: Batman vs. Superman: Dawn of Justice and Suicide Squad weren't particularly great.  Now, Netflix finally has season 4 of DC's hit show Arrow available.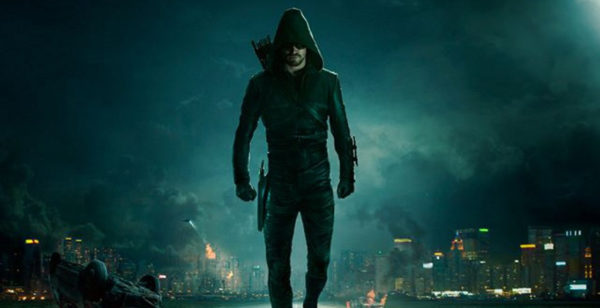 Green Arrow is like the Batman on the other side of the world. Oliver Queen, a rich playboy from Starling City, was sailing out at sea with his father when a storm shipwrecked him on an island leaving him the only survivor of the ship. The island brought this rich kid down to reality: he finds how evil the world is around him. After surviving five years away from home, Queen makes it back to Starling City with one mission: to save his dying city from the corruption and the evil within it. This series is an exciting thrill ride that can make a superhero fan out of anyone. This series may not single handedly make you forget about DC's questionable cinematic choices over the last few years, but it will certainly help you appreciate their ability to produce a quality television show. — Jariss George
House of Cards (2013-)
Seasons: 1-4 (53 episodes)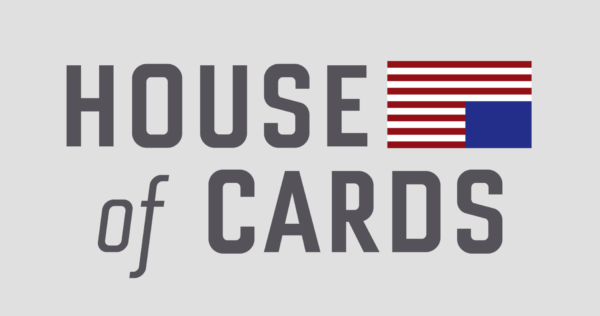 Genre: Political Thriller
Each time I watch House of Cards I quite literally end up sitting on the edge of couch. The show is complex, quick paced, and every detail holds importance. It follows the politician Frank Underwood, played by Kevin Spacey, as he navigates his way up the ladder in Washington DC. He speaks to the camera as if the viewers are in on his secrets, yet you never know enough to figure out what he's going to do next. Underwood plays dirty and knows how to hide it, although a handful of journalists attempt to follow his trail. —EB
Monster Fish (2009-)
Seasons: 4-6 (18 episodes)
Genre: Animal and Nature Reality
If you're into nature shows you should check out National Geographic's Monster Fish. The host Zeb Hogan takes viewers to freshwater dwellings around the world. He's gone places from Mongolia to Australia in search for enormous exotic animals. While there, locals teach Hogan how they fish and help him to catch their local monsters. From fish to stingrays, he catches them all.  —RR
Grey's Anatomy (2005-)
Seasons: 1-12 (269 episodes)

Genre: Medical Drama
Grey's Anatomy. Courtesy of Wikimedia Commons
Grey's Anatomy is the best show on Netflix. Yes, I said it. With levels of drama unmatched anywhere else on the Internet, and enough seasons to keep you going until you die, why would you watch anything else? I may be exaggerating, but really — I can't recommend it enough. In case you somehow don't know, Grey's Anatomy follows the story of surgical intern Meredith Grey as she tries to master life, love and surgery despite the huge odds against her. In the beginning, she's a student right out of med school who accidently slept with an attending surgeon. In the end, she's the attending in a totally different spot, like every character in the series. You will get to know all the surgeons in the hospital and their beautiful, messed up lives while getting to see a lot of really cool medical stuff. Like I said — the best show on Netflix. —CA
Freaks and Geeks (1999-2000)
Seasons: 1 (18 episodes)
Genre: Coming of Age
Before he produced and directed a multitude of comedy smash hits, Judd Apatow had two one-season shows that tackled adolescence: Freaks and Geeks (cliques in high school) and Undeclared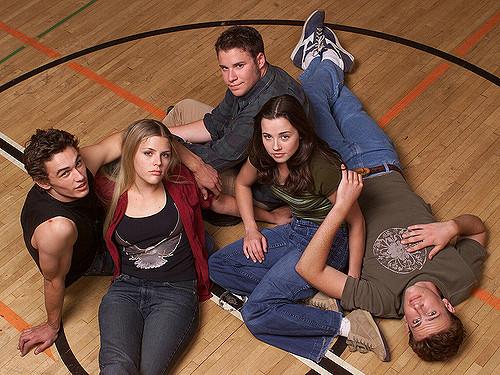 (freshman in college). The two shows had largely similar casts, but Freaks and Geeks was far superior. We follow Lindsay (Linda Cardellini) and Sam (John Francis Daley) in their early 1980s high school experiences. Lindsay falls in with the "Freaks," the drinking, smoking, leather jacket-wearing clique (that includes James Franco and Seth Rogen). Sam joins the "Geeks," socially-inept, school-loving clique. Apatow molded an ensemble cast that formed a tight-knit community, similar to what Richard Linklater captured in Dazed and Confused. Freaks and Geeks felt honest: watching these characters navigate parents, exclusion, and peer pressure in a high school bubble is probably the closest you get to the real thing. —Nick Blank
__
For more information or news tips, or if you see an error in this story or have any compliments or concerns, contact [email protected].