A local's guide to Black Friday shopping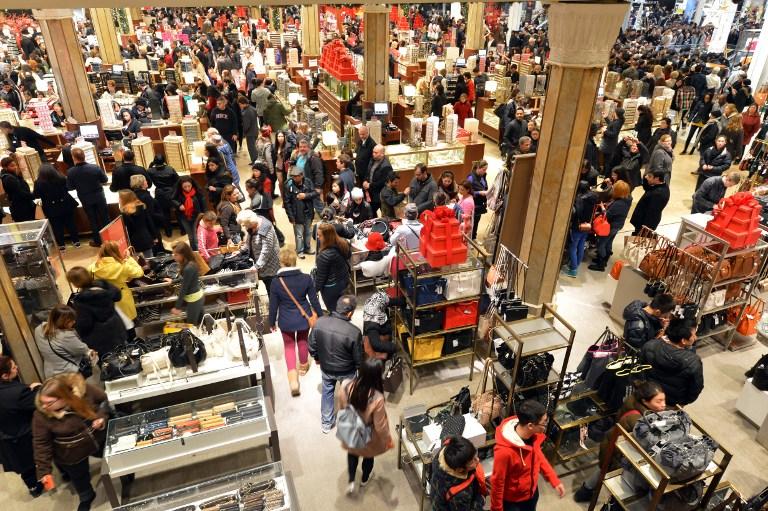 Black Friday is the biggest sale day of the year, and while it can be a fun and exciting tradition for some, it can be a little overwhelming for others. Especially if you're new to the area, it's hard to know what to expect, where to go, or what the crowds will be like, and that is where we've got you covered.
Places like the outlet malls, Target, Walmart and Best Buy should be avoided like the plague, but Black Friday shopping in Jacksonville is not something that should be feared.
The St. John's Town Center near campus is most manageable on Friday, rather than Thursday evening. The Avenues mall opens at 6 p.m. on Thanksgiving night and doesn't close until 10 p.m. on Black Friday, and if you wait until after all the Thanksgiving festivities have concluded and you're well-rested, the most intense shoppers are usually gone.
Shopping most sales feels pretty much the same Thursday night as it does the morning of Black Friday, unless you're aiming for flash sales or intense deals on sale items.
To make your Black Friday endeavors even more manageable, here's a breakdown of some favorite sales that can be found in stores around Jacksonville or online:
Avenues Mall
H&M: They're doing different online deals each day between now and Black Friday, ending with in store and online deals starting at $4.99.
Cotton On: Currently promoting a 40 percent off sitewide sale online, they usually do something similar on Black Friday, and they're upping their game for Cyber Monday by offering 50 percent off sitewide.
Forever 21: They're already doing online sales with 30 percent off sale items, and you can expect to see something similar in stores on Black Friday. Expect to see sales starting at $3 and BOGO deals.
St. John's Town Center
Old Navy: 50 percent off the entire store Nov. 23 through Nov. 25.
Urban Outfitters: Though this has yet to be announced, they usually do 50 percent off of sale items in-store on Black Friday. They're also advertising up to 50 percent purchases online and in store through Cyber Monday.
Ulta: As always, Ulta is killin' it with the make-up deals, ulta has kits and products from brands like Bareminerals, Smashbox, Urban Decay, the Ulta Beauty Collection, OPI, Benefit, and Lorac.
Stores you can find at both:
Victoria's Secret: Buy one get one 50 percent off most store items, and if you spend $75 or more, you get a free tote or mini bag
Express: 50 percent off of everything.
American Eagle: 40 percent off "essential styles," which we can only hope means jeans.
Sephora: Makeup and beauty deals from about 30-75 percent off, with exclusive kits in for Black Friday and sales on brands like Buxom, First Aid Beauty, Clinique, Tarte, Too Faced, Sephora brand products, and more.
Notable mentions:
Amazon.com: They've already been doing sales for a while, switching things up and keeping the sales going through Cyber Monday.
Nordstrom Rack: They're allegedly doing a sale, but it's unclear exactly what, meaning it's probably on individual brands/styles, instead of a storewide percentage off.
—
For more information or news tips, or if you see an error in this story or have any compliments or concerns, contact [email protected].