Split makes a hard split that I just couldn't enjoy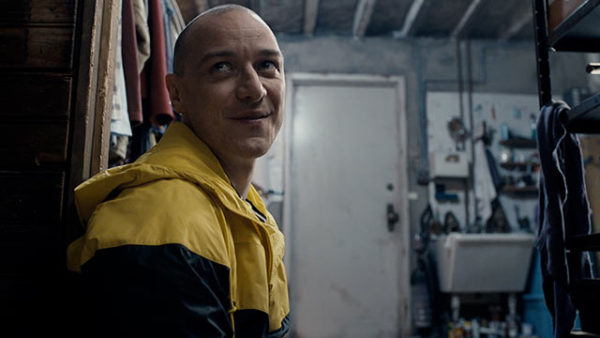 After having a name that many moviegoers scoffed at, M. Night Shyamalan made a triumphant return to the big screen with 2015's The Visit. While not his best, The Visit gave audiences a feeling not felt since 1999's The Sixth Sense. With that familiar feeling resting its place in our minds, we returned to theaters last weekend for a visit to Shyamalan's newest movie, Split.
Shyamalan almost returned to form. Had he kept this story grounded, this review would read much more pleasantly . The thrill of the kidnapping and how each character processes the situation is where this movie shines. The last thirty minutes of this movie is where Split greatly falters. I look forward to seeing where Shyamalan takes this story in future movies but I'll always secretly wish that Split simply ended.
Split is a thriller/wannabe-horror about a man who suffers from Dissociative Identity Disorder (DID) wherein a person has multiple identities, each taking turns controlling the body. For example, this man with DID–who we'll call Barry (James McAvoy) to avoid spoilers– has a personality who thinks he's a young boy and an adult female simultaneously.
While simple, the plot starts strong with an incident that immediately captivates the audience's attention.
One of Barry's 23 identities kidnaps three teenage girls and holds them in an underground prison-like facility, and it's here that this movie begins on it's upward slope of decency, but not without its faults.
Two of these girls are not only written terribly, but played by noticeably plain actresses. In a time of distress, these two girls fail to ever make me feel nervous, scared or anything for them. Fortunately, the plot does away with them early in the movie.
Furthermore, those two characters don't really matter. Our story centers on three people (or 25 personalities, but who's counting): Barry, the man with DID, Casey, the girl who's actually believable, and Dr. Fletcher, a woman who's focused her life on studying and understanding
DID.
Casey, (Anya Taylor-Joy), deals with the kidnapping by playing it calm and collected. Rather than panic, she keeps to herself, plotting ways to overcome her captor. Through traumatic flashbacks to her time as a five-year-old, we learn why she is the way she is and how it applies to her predicament.
Barry is the real star of the show. We immediately know that he's the captor and things get interesting as we watch his multiple personalities clash with what one of the personalities has done. Barry, a hip man who focuses his time on fashion design, visits Dr. Fletcher (Betty Buckley) almost daily to discuss his progress and how well he's coping with his disorder. The audience knows all too well though that he's kidnapped three girls as a result of this disorder, and Barry knows it too.
Dr. Fletcher, played by Betty Buckley, senses early on that something is up but rather than going straight for the attack, she slowly prods the brain of Barry until a revelation is finally made. Her role in the movie never really advances beyond being Barry's doctor, but the interactions between Barry and herself are some of Split's most memorable.
Cut back to the girls.
Every few hours or so, a new personality enters the room where the girls are being held. As the girls (but mostly just Casey) interact with whatever personality enters the room, they begin to piece together that something very different is going on.
These were my favorite scenes in the movie and the credit goes almost solely to the flexibility of McAvoy as an actor. Watching him play a young boy that quickly transitions into an adult female keeps all eyes glued to the screen. McAvoy never falters in making us believe that each of these personalities is a part of him, which makes his character even creepier.
The young boy personality, Hedwig, has an intense lisp and acts like any child would–your standard man-baby.
The adult female personality, Patricia, is menacing and heartless. She demands attention when she enters a room and gets it until she's gone.
The lead personality, Dennis, is hardened and cold. He cares little about the safety and comfort of the girls, and constantly seeps details of an "offering to The Beast" into the story each time he's on the screen.
As the story progresses, Dennis' obsession with The Beast becomes the focus of the story and it's here where Split absolutely falls apart.
For the first hour and fifteen minutes, Split is a psychological thriller about a man with DID who kidnaps three teenage girls. The audience is captivated by the mere idea of what this situation would be like and how one should deal with a captor that has 23 personalities. I was hoping this movie would remain a grounded-story about this kidnapping, but as more and more time was filled on screen by Dennis, it became clear to me that this movie was going to the one place I was hoping it wouldn't: supernatural.
I don't know why I expected anything different coming from Shyamalan, the man who almost always turns his stories into something supernatural. I should have seen it coming from a mile away but I really didn't want to.
If you're not familiar with some of Shyamalan's other films, this movie will end even more terribly for you in that the big finish of the movie is a callback to a previous film. It seems that Shyamalan is attempting to create a Shyamalan-verse that I feel almost nobody asked for.
Don't bother watching his past films to make Split's ending better. It won't help. It might make you chuckle but it won't make you enjoy the ending any more because no matter how big of a Shyamalan fan you are, you'll be able to recognize how out-out-place and irredeemable the ending was.
Without spoiling too much, The Beast becomes the focus of this movie and in turn, becomes the enemy. The Beast becomes both the enemy of the characters involved and the enemy of the film itself. Using shoddy effects to make The Beast look believable, this character comes off as something made on a tremendously low budget. A movie that was completely grounded in reality turns into a movie about running away from a character that climbs walls with the prowess of Spider-Man.
When this started happening, I immediately checked out of this movie as I'm sure many in  the audience did too. I decided to stick around, though, and endure the finale of Split, hoping that maybe, just maybe, it would redeem itself.
It didn't.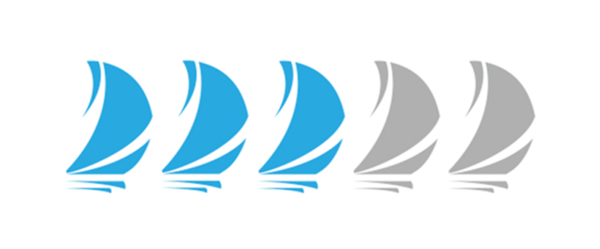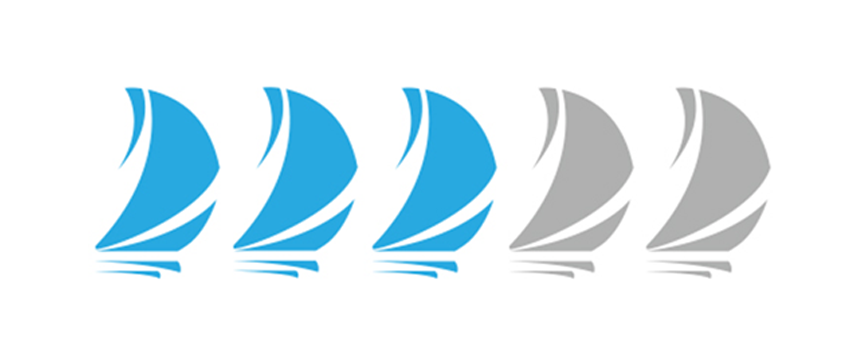 __
For more information or news tips, or if you see an error in this story or have any compliments or concerns, contact [email protected].