Big Sean has fun while getting introspective on "I Decided"
We are slowly creeping into the postmodern age of hip-hop. Similar to the divergence of rock into an innumerable amount of sub-genres in the late 80s and early 90s, the older generation of hip-hop artists and pundits are slowly beginning to realize that any demand to stay true to "real hip-hop" is truly an attempt to cling to familiar or traditional values that were established in the genre's infancy. These attempts to cling to rap's "purity" only damage the reputation of older artists in the eyes of new fans, while bringing unwarranted pressure onto the artists that are on the top of the game now. Art is nothing without experimentation after all, and hip-hop is no exception. Gone are the days of free styling over the instrumental to "Shook Ones Pt. 2" to prove your worth as a rapper; either you embrace the former outliers of the rap world, or you become one.
But what does this all have to do with Big Sean?
Detroit's prince of punchlines quietly sits at the center of this conflict for me. With his previous outings, Sean has toed the line between adhering to traditional rap sensibilities and embracing the exciting otherness of the new school. Big Sean — despite his success as of late — comes off like the kid in high school whose parents were in their late 30's when they had him, so his whole sense of what's cool has been completely off for his whole life and he's just figuring it out. Ranging from confident swagger to bold-faced corniness — often within the same song — Big Sean is truly one of the most polarizing rappers in terms of content.
Keeping this in mind, it seems fitting that the name of this album is I Decided; instead of choosing one side or the other, Sean brings the best of both worlds onto this project in a much smoother way than on his previous outing, Dark Sky Paradise. With some truly promising highs and fairly predictable lows, I Decided showcases a Big Sean who has matured, while maintaining the youthful energy and playfulness that kept him on the tip of everyone's tongue, for better or worse.
Standout Tracks
Note: Before I get into standout tracks, I want to comment that the quality of every track on this record is sullied by the fact that there is a SKIT in between every track. It is not the year 2002; if your album is not a concept album, or the dialogue between tracks isn't EXTREMELY well-integrated into the overall sound of the record, TAKE IT THE F— OUT. With that being said:
Bounce Back
Metro Boomin and Hitmaka take the reins on the album's lead single, lending some dark, warbly and atmospheric production to contrast Sean Don's double-time flow. This track sets the tone for the whole album, and showcases Big Sean's increasing level of control that allows him to deliver hard-hitting punchlines with some swagger thrown on without veering into cheeseball territory.
No Favors ft. Eminem
https://www.youtube.com/watch?v=K7zZvvvKM0E
Seeing "featuring Eminem" on a track doesn't inspire the same level of optimism it used to. I spent the first half of this track with my fingers crossed. Sean delivers an infectiously smooth and catchy hook followed by one of the better verses on this project. Sean raps about attaining wealth — big surprise — but also raps about changing his mindset, remembering lost loved ones, and the struggle of escaping his dilapidated hometown of Detroit, and watching other young men his age either die or go to jail in the process. Fitting subject matter with fellow Detroit MC Eminem in the booth.
Which brings us to Mr. Mathers himself; did Eminem go off on this track, or was his verse dead in the water? While I can say this is one of Eminem's best verses in the last few years, I'm not sure if it's what this song needed. If you split this track down the middle, it's easy to acknowledge that both artists took the foundation of Wondagurl's production and built on it superbly. But it honestly sounds like two different songs. Despite this dichotomy, "No Favors" still prevails as one of the best songs on the album, and a positive sign for the future of Eminem's rap career, or at least what's left of it.
Jump Out The Window
https://www.youtube.com/watch?v=QRlHH_leR1M
This song has no business being as catchy as it is. Key Wane is responsible for producing some of Big Sean's biggest hits, such as "Guap," "IDFWU" and "Play No Games," and he doesn't disappoint with this light yet somber track that relieves the darkness of the first half of this record. The lyrics focus on Sean trying to convince a close friend and unrequited love that the relationship she's stuck in isn't good for her, and that she should be with him instead. Pretty standard love song fare, I know. But what if I told you he tries to woo her with Mario Kart? Because he for sure mentions Mario Kart as a significant part of pitch on why they should be together, and I'm all for it.
Inspire Me
https://www.youtube.com/watch?v=7Iz_mEPEm74
Probably the sweetest and most heartfelt track on the record, "Inspire Me" is a love letter from Big Sean to his mother Myra that details the past and present state of their relationship. From dancing in the living room and going to church together during Sean's childhood, to him finding success, moving away and finding less and less time to keep in touch, "Inspire Me" provides the detailed storytelling and lyrical world-building that the newest generation of rappers should really take notes from.
Conclusion
Big Sean makes huge strides on this record towards progressing his sound without losing his identity. However, this record hits a small decline in quality around the halfway point, not picking up again until track of 12 of 14. Combine that with the introspective skits that are a little too on the nose, and you have two fairly big mistakes in an otherwise good album that could've been handled with a lot more care. Nonetheless, I Decided is a W for Big Sean, and a sign that perhaps it isn't too late for your favorite rapper to add a little more nuance to their game.
Rating: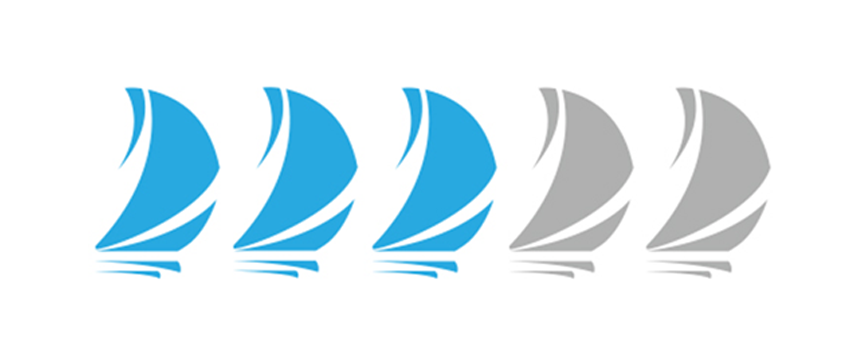 —
For more information or news tips, or if you see an error in this story or have any compliments or concerns, contact [email protected].