Brick by Lego Brick, this movie slowly falls apart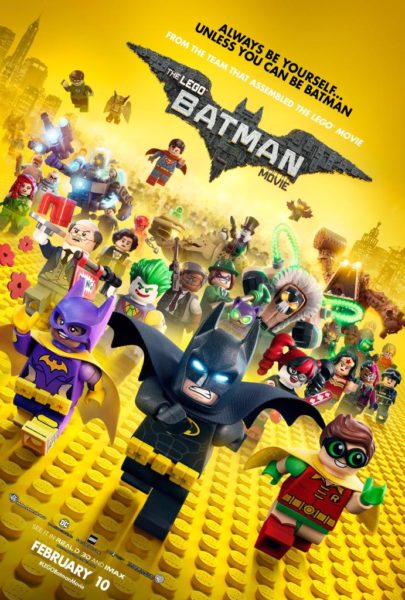 Watching The Lego Batman Movie was like eating a cheese pizza with extra cheese: at first, it's the most incredible thing you've ever experienced but as you continue, it becomes far less enjoyable.
But, pizza is still pizza.
The movie immediately begins with the funniest opening I've ever seen–even funnier than 2016's Deadpool opening. The movie rides on the coattail of this humor for the first half and succeeds in creating the funniest Batman movie ever made. Although admittedly, I can't imagine it was tough to do considering Batman movies tend to revel in the opposite of humor.
The only thing this movie made me do more of than laugh was pry into the deepest parts of my brain to determine if I understood this reference and that reference. The first ten minutes in the movie come packed with a reference to almost every Batman villain, including some I had to Google after the movie. Soon after, you'll watch our Lego hero defeat each and every one of them. Beyond that, you'll find references to past Batman movies, jokes made at the expense of competing superhero movies i.e. Marvel, and even a few made at the expense of this movie's parent company, Warner Bros (laughing at you Suicide Squad).
At first, I couldn't stop myself from laughing at this movie's jokes and smiling at its most obscure references, but it didn't take long for me to grow bored.
What starts off as a unique spin on a hero we've seen on the big screen more than any other, quickly becomes a predictable slog. This especially disappointed me because The Lego Batman Movie has arguably one of the best settings and cast of characters ever presented in a superhero movie.
And while we're talking about negatives, The Lego Batman Movie was noticeably lazy in comparison to The Lego Movie, 2014's breakout hit. In 2014, Lego animators made every single thing visible on screen with Legos. The characters, the fire, the water and even the smoke were made of Legos. Fast forward almost three years and you'll find that while the characters are made of Legos, small but noticeable details such as fire (which sometimes is made of legos and sometimes isn't), water and the smoke are not. This is especially apparent due to the fact that smoke in The Lego Movie is a plot point and in The Lego Batman Movie, Batman is quite liberal in his use of smoke bombs. Maybe this is minute but when a movie has "The Lego _____ Movie," I expect to see legos and only legos.
All of this negativity is not to say that this movie is awful, although it might appear I feel that way. This movie certainly warrants a theater viewing.
Every single character is voiced to perfection by their respective actors and actresses, except the Joker, who somehow comes off as easily the worst Joker incarnation I've ever seen on the silver screen (I, for one, thoroughly enjoyed Leto's 2016 performance as Joker–bite me).
Sorry Zack Galifianakis, your Joker is a joke.
Will Arnett knocked it out of the park as the voice of Batman in The Lego Movie and The Lego Batman Movie. Joining Arnett this time around is Rosario Dawson as Barbara Gordon, Michael Cera as Dick Grayson and even Ralph Fiennes (Voldemort himself) as Alfred, and each of them nails their respective role. I wouldn't mind seeing these actors and actresses dawn these characters for a live-action portrayal but that would be Warner Bros' decision, and they're currently attempting to destroy anything and everything live-action DC.
You'll likely recognize a number of different actors and actresses sprinkled throughout the film in cameo form as well: Channing Tatum, Jonah Hill, Jenny Slate, Adam DeVine and more.
They're in there somewhere, I promise.
While cliche, the message of the movie hits home, particularly for those familiar with the standard character arc of Batman. This movie takes overused Batman characteristics and flips them on their head, yielding a fresh and unique (although predictable) take on the Caped Crusader. With a few slight tweaks from the studio, this movie could easily warrant a sequel.
Although there's a distinct lack of Legos throughout the movie, The Lego Batman Movie is animated really well. Throughout The Lego Movie, something seemed off to me about the character movements. It was almost as if the frames were off. I'm not sure if that was a real problem I had with the movie or if I was tired, but regardless, I experienced no such feelings during The Lego Batman Movie.
Yay.
It's sad to say The Lego Batman Movie's Batman is the best Batman we've seen in quite a while, considering Ben Affleck's Batman should have been the best we've ever seen.
Don't go into The Lego Batman Movie expecting to watch 2017's best animated feature, because something will come along this year and stomp it to the ground. But if you gauge your expectations appropriately, you'll come out of this movie, like I did, having enjoyed a different take on the beloved Dark Knight.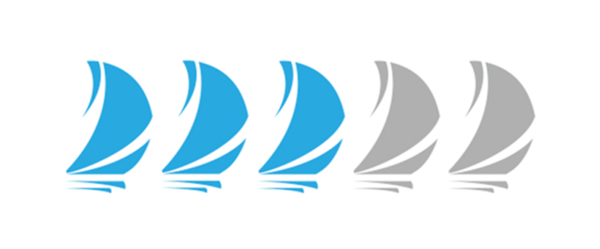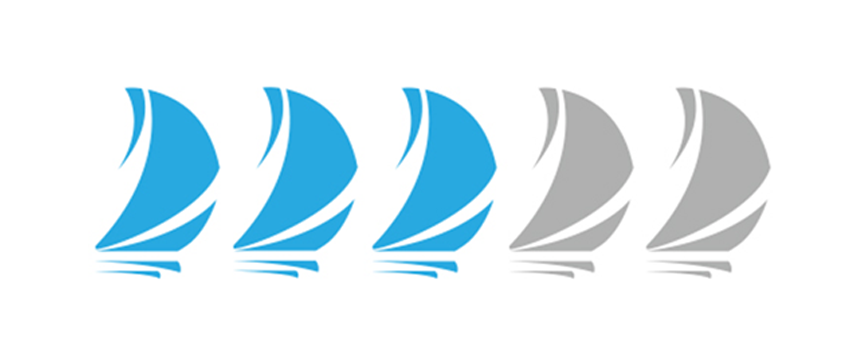 __
For more information or news tips, or if you see an error in this story or have any compliments or concerns, contact [email protected].