Demand for counseling appointments increase after death of UNF students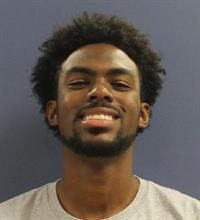 The demand for counseling appointments increased with the disappearance — and subsequent death — of UNF student George Louissaint, Jr., said Counseling Center Director Andrew King.
"I think it puts people on edge wondering where the [missing] person is," King told Spinnaker two days before Louissaint's body was found. 
King also added that at least one in five students suffer from some sort of clinically diagnosed anxiety.
The 2017 spring semester started fairly normal, King said. According to him, during the last days of January and the first of February, the waiting period fluctuated between one and two weeks.
Now, since halfway through February, the standard wait time to receive counseling after making an appointment increased to up to three weeks.
"I wouldn't say it dramatically increased, but we have being experiencing an increase of demand," King concluded.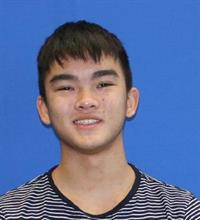 Deborah Baker, assistant director of the Counseling Center, said that although the center didn't receive any appointments specificly related to recent UNF incidents, such as the death of Louissaint and the death of 18-year-old student An N. Hoang, the center usually does see an increase in counseling needs following events like those of this past weekend.
On Monday, the center had four people come in on an emergency basis. This means that they didn't have an appointment scheduled but needed to speak to someone in the counseling center immediately, according to Baker.
In times like these, Baker said that the counseling center reaches out to suggest that professors offer their services to students in their classes. Sometimes, a counselor from the center will go to the classroom and speak to the students directly, should a professor request it.
The Counseling Center strives to be there for students as much as possible.
"Above all, we try to make our availability very open," said Baker. "We know that students need us in times like these and we want to be there when they do."
Similarly, the Counseling Center offers students a wide variety of services beyond one-on-one counseling, such as art therapy, a relaxation room and group meditation sessions. They also offer a selection of free apps to help users improve their sleep habits, meditation methods and general anxiety.
Students can contact the center to schedule an appointment or show up in person if they need an emergency session. If the center is closed, students can call to speak with a licensed therapist through the phone. The Counseling Center number is (904) 620-2602.
This information is available at the web page.
__
For more information or news tips, or if you see an error in this story or have any compliments or concerns, contact [email protected].