Pride Club fights back, provides Alternative Sex Week events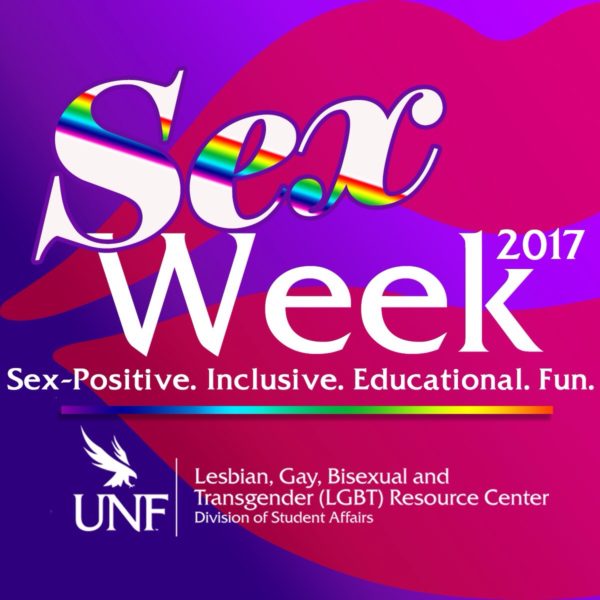 The previously cancelled events Polyamory and Ethical Non-monogamy and Coming out Kinky will take place during the same time as Sex Week, from March 6 to 10.
The student organization PRIDE decided to take over the events after university representatives tried to remove them from the official UNF Sex Week program.
"Most students were overall unhappy with this result, especially students that identify as polyamorous or part of the BDSM community," said Kii Cash, PRIDE's events coordinator.
The two panels were previously hosted by the Lesbian, Gay, Bisexual and Transsexual Resource Center and proposed by the Relationship Equality Foundation organization. However, the LGBT resource center is not allowed to host such controversial events, but student-led groups are, according to Cash.
Polyamory is a type of consensual, non-monogamous relationship between more than two participants. Cash said different students and staff members currently practice it and that he believes the community should be able to learn about it.
Cash also emphasized the importance of clarifying myths and misconceptions about Kinkiness and BDSM culture, "specifically [those perpetuated by] the 50 Shades book/movie series," said Cash.
The Kinkiness Spectrum includes BDSM practices as one of its components. According to http://sexuality.about.com/, BDSM is a form of sexual expression that involves the willing and consensual exchange of power. The acronym stands for Bondage, Discipline, Dominance, Submission, Sadism and Masochism.  
"It is important to teach people what real consensual BDSM relationships are like," said Cash. "Sex toys can be dangerous if used incorrectly, so teaching about proper use of sex toys could prevent many injuries."
UNF Vice President Tom Serwatka explained why the university felt pressured to remove the LGBT Resource Center from the direction of such controversial sexuality workshops.
As a vice president of the university, Serwatka felt the necessity to "separate some of the topics [from Sex Week] from the LGBT Resource Center" management after the sensationalistic coverage the panels received from different news outlets across the country. 
"It looked like the university is sponsoring such events," said Serwatka. "We felt that the university needed to make a statement and we were making a statement by saying these would be removed from Sex Week."
Vice President Serwatka clarified that he wants students to talk about polyamory and kinkiness on campus, and that he is actually seriously interested in attending.
"While we were talking about removing it from Sex week, we're not saying they cannot occur on campus," said Serwatka. "But Sex Week is the LGBT center and they will be removed from that discussion. I want to hear what the discussion is."
Kaitlyn Legg, LGBT Resource Center Director, admitted the center received complaint letters about the previous cancellations of the panels. According to Legg, the center received more than 30 letters from students, staff members, alumni and local community complaining about the cancellations.
"We received letters from people who were aware that [sex week] received negative publicity and just wanted to support and encourage UNF to have open discussions about all types of consensual sexuality," said Legg.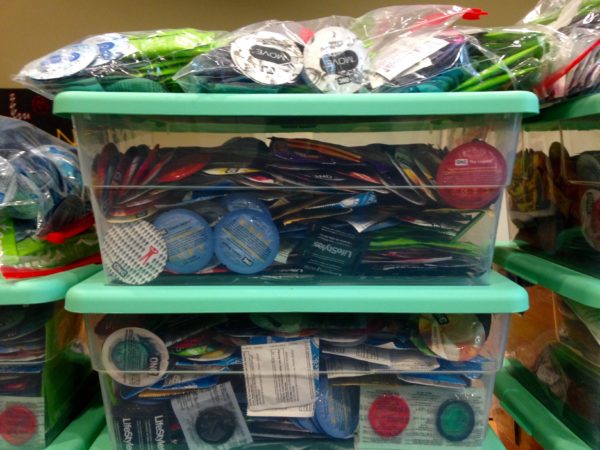 The LGBT Resource Center is preparing for the upcoming events by organizing more than 10,000 condoms and more than 1,000 lubricants, donated by sponsors to the center. They will also give out goodie-bags containing male and female condoms, lubricants and information on how to use them

"We want you to be safe. That's a priority," said LGBT resource center mentor program coordinator, Angel Kalafatis.
The final programing for UNF Sex Week and Pride's Alternative Sex Week is available here.
—
For more information or news tips, or if you see an error in this story or have any compliments or concerns, contact [email protected].