What to know about cyberstalking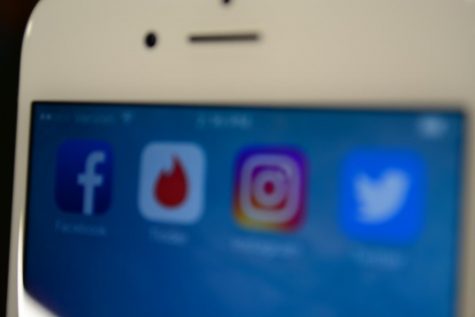 Following the arrest of a UNF student accused of cyberstalking another student, it's important to detail what cyberstalking is, hear reactions from the UNF community and offer tips to prevent it.
What is cyberstalking?
A number of actions fall under the umbrella of cyberstalking. Its basic definition is the use of the internet to harass or threaten someone. This could include defamation, slander and identity theft. Technology we use everyday essentially allows a person to access and distribute personal photos while remaining anonymous. According to JSO, the suspect in the UNF case, Dylan Strickland, had created social media accounts on sites such as Instagram and Tinder with pictures from the victim's Facebook and other sexual pictures advertising explicit activity. Using her pictures counts as identity theft and the sexual nature of the photos could be seen as defamation.
Women face a greater chance of being victims when it comes to cyberstalking according to the Bureau of Justice Statistics, though men aren't excluded entirely. Over 80 percent of victims were contacted by their stalker. Police said the UNF victim received a text from suspect Strickland reading, "Do you want a sugar daddy?" Three out of four victims of cyberstalking know their stalker in some way, and the UNF victim shared a class with Strickland.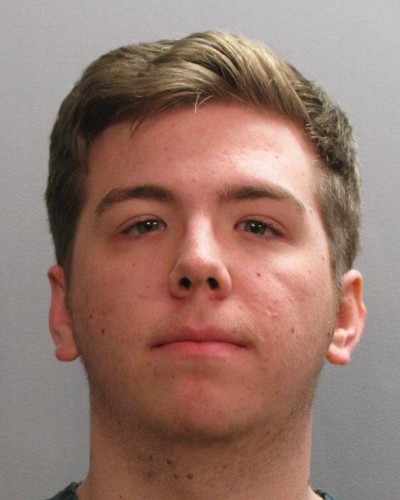 Cyberstalking at Universities
It's difficult to track cyberstalking incidents at universities because it's not often reported. Cyberstalking however, is usually reported in some form: according to the Bureau of Justice Statistics report, "Approximately 1 in 4 stalking victims reported some form of cyberstalking such as e-mail (83 percent) or instant messaging (35 percent)."
 UNFPD Chief Frank Mackesy said that cyberstalking is particularly rare at UNF.
"It hardly ever happens and [this recent UNF incident] is one the first where a case could be made," said Mackesy.
The opinion was shared by Maurisha Bishop, the victim's advocate at the UNF Women's Center, who said she couldn't recall many if any victims of cyberstalking coming to the Women's Center.
UNF students were surprised and perturbed by the news of the incident.
"It's a little nerve wracking," said Alexander Gaitan, criminal justice major. "You don't really picture that's gonna happen on your campus but I guess you've got to be aware that it can happen anywhere."
"I'd be upset just like [the victim was]," said Nicole Llinas, a fourth year coastal biology major. "A picture of me is a representation of how I feel or what I want to put out in the world and an inauthentic representation of myself put out there would be weird and not one that I have control over."
Tips
It's difficult to prevent if someone can simply copy or save someone's profile picture. Tech Security giant Norton recommends using privacy settings to safeguard information and photos. Victims should block their stalker, and they are strongly urged not to communicate or meet their stalker in public. Above all, Norton said victims of cyberstalking shouldn't be afraid of reporting cyberstalking to the police. They advise victims to screenshot conversations or other incidences of stalking to report as evidence. 
Resources
Jacksonville Sheriff's Office– call (904) 630-0500 or report online.
UNFPD- (904)-620-2800
Counseling Center: (904) 620-2602
Women's Center: (904) 620-2528
Other Resources:
http://www.dvrcv.org.au/help-advice/cyber-stalking-and-harassment
https://www.fightcyberstalking.org
https://us.norton.com/cyberstalking/article
—
For more information or news tips, or if you see an error in this story or have any compliments or concerns, contact [email protected].