Healthcare, Employment and Debt: UNF's Nancy Soderberg shares her congress plan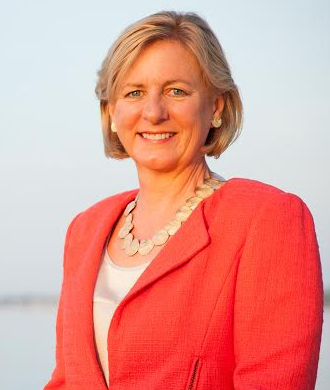 Nancy Soderberg, a current UNF faculty administrator, is running for Congress as a Democratic representative for the 6th District of Florida, a position currently taken by Ron DeSantis.
Soderberg has years of experience in the political world. During the Clinton administration, Soderberg served as a UN Ambassador and Deputy National Security Advisor. During the Obama administration, Soderberg was appointed by the president to serve as the Chair of the Public Interest Declassification Board. Soderberg ran unsuccessfully for a State Senate seat in District 4 of Florida in 2012.
Besides teaching two courses in foreign policy, Soderberg is also currently the President and CEO of Soderberg Global Solutions, an international consulting firm, and is the Director of the Public Service Leadership Program at UNF.
Although Soderberg doesn't have an official platform yet, she did talk about some of the main issues she plans on focusing on, if she gets elected.
"I think the American people are tired of the dysfunction of Washington," Soderberg said. "I know how to negotiate, I know how to look at problems differently and get better solutions for the people, who frankly, deserve it and aren't being well served."
Healthcare
Soderberg does not want to get rid of the Affordable Care Act, also known as Obamacare, and believes that current representatives in office are not truly representing their people.
"Ron DeSantis' vote for the health care bill will throw 71,000 people off of healthcare in our district," Soderberg said. "And that's just wrong."
Soderberg admits the Affordable Care Act has issues, such as the rising prices of premiums. However, she would rather have Senate fix those problems and stabilize the market than repeal the health care plan.
Job Opportunities
For many students at UNF, finding a job right after graduating can be very difficult, and Soderberg wants to fix that. In her campaign she wants her district to have a more modern economy and wants to incorporate a better transportation system that will connect small cities to Orlando and Jacksonville for better job opportunities.
"I see a lot of students at UNF that want to go home for a good job, they can't because there is no opportunities for jobs, and on the flip side, I talk to business leaders who want to hire very specific people for specific skill jobs, and they can't find the people to fill them," Soderberg said. "So there's a disconnect in our education and there's a disconnect on why there are not enough jobs and the unemployment rate is over six percent in this district, and it's only 4.4 nationally. Why aren't our representatives doing more to bring good jobs here?"
Student Debt
Soderberg wants to focus on reducing the amount of federal loans students are graduating with. She wants college to become more affordable and more accessible to students.
"People have to reduce their federal loans. I think that people who go into public service should be able to forgive their loans after a certain period of time," Soderberg said. "We have some programs for that, I think we need to have more of them, particular for people who are going into education, some of the lower-paying jobs in our society that are viewed as public service, particularly teachers."
Concerning the idea of free tuition, Soderberg said she is not a candidate who is going to promise things she can't deliver on. She said she was has not seen any plans that are realistic at this point, so she isn't going to promise free college yet. Soderberg's main plan for college tuition is to reduce the interest rates in loans and make it more affordable for students.
District 6 of Florida ranges from south of St. Augustine to Deltona. This encompasses Volusia, Flagler, Lake, and St. Johns Counties.
Soderberg plans on continuing to teach her two foreign policy classes this upcoming semester while she campaigns.
—
For more information or news tips, or if you see an error in this story or have any compliments or concerns, contact [email protected].