Suicide Prevention Month: Get To Know The Counseling Center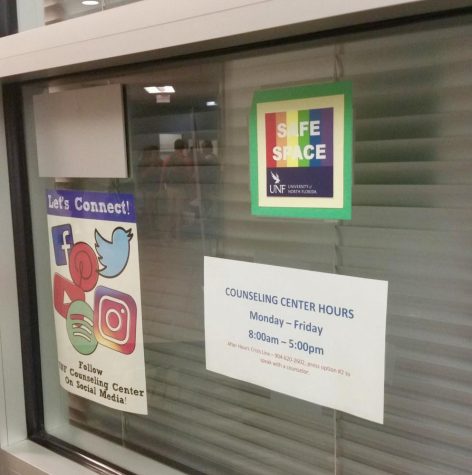 According to the National Alliance on Mental Health, more than 41,000 individuals die from suicide each year. There are more than 1,000 suicides on college campuses per year and suicide rates tend to peak among adults aged 20-24. 
September is National Suicide Prevention Month, but the UNF Counseling Center works to prevent them every day.
Mental health resources are available to all students at UNF, but how can we work to make students more aware of  them? And how can we encourage them to reach out for help when they need it?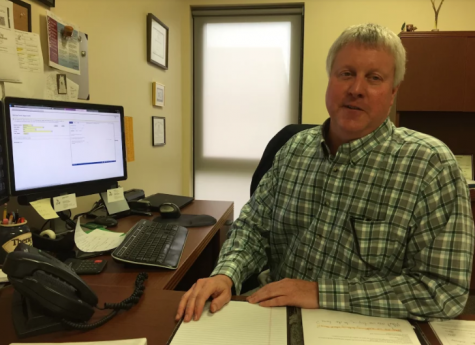 "Those are my concerns, too," Dr. Andrew King, director of the Counseling Center, affirmed.
King said one of the most common things he hears from college students is that they were not aware a counseling center was available to them.
Suicide is a highly stigmatized subject, but King said it doesn't have to be something that we tiptoe around.
What would you say to students who are afraid to reach out for help or come to the Counseling Center?
"In those cases I want them to get on the website and really read it," King said. He thinks the Counseling Center staff has taken a proactive approach in terms of their webpage and social media. 
"I encourage students to like us on any one of the social media platforms: Facebook, Instagram, Pinterest, Twitter, whatever your thing is," said King.
Their website features a page where students can see photos of each counselor and short background bio. King said by getting on social media and the Counseling Center website, a student can reduce their anxiety about approaching the Counseling Center because they'll feel more informed.
"In the old days, the student used to have to go to the bookstore and look things up in a book on the self-help section… but now, it's on the web," King said. "It's a Google away."
Additionally, many students have concerns regarding their confidentiality, but it is something the Counseling Center takes very seriously. A student's business is their own.
"Oftentimes, parents still want to be in their child's business," King said. "But legally, they can't."
A lack of a paper trail also helps to maintain confidentiality. Students simply pay their University fees, and there is no insurance bill or up front payment to the Counseling Center.
"Our records are separate from University records. I can look a student up on Banner and see how they're doing, but no one can look at [our files]."
As an experienced psychologist, what do you think about the stigma surrounding mental health, and suicide in particular?
"I think sometimes it can be a vicious cycle," King said. "People in distress can engage in behaviors that are odd, eccentric, or somehow dysfunctional."
He explained there is often a "knee-jerk reaction" that people have, thinking they might be immediately sent to the hospital, be put in a situation where they lose control of their life, have to explain and protect their reputations to friends and family or end up in medical debt. While these situations don't always play out this way, it's enough to stop people from reaching out.
 "People avoid what they fear, even when it might be helpful," said King.
What can we do to try to reduce the stigma?
"We try to overcome the stigma to help students see us as approachable by being as transparent in terms of what we do and how we do it," King said.
King notes that students, being on their own for the first time, may have trouble finding the help that they need because they are afraid and don't know where to look. Other students may want to reach out but remain anonymous.
In that case, there is an after-hours phone number available for students to call any time when the Counseling Center is closed: (904) 620-2602. 
"I would encourage people to use that number," King said. "If you don't want to come in, that's fine. You can still call that number and speak to a counselor. Some people want to remain anonymous… and you can do that."
The Counseling Center's system transfers the call, so the number shows up as the Counseling Center's phone, not your own. Somewhat humorously, he noted, "All they know is who to send the bill to: Me."
How do you think students might be able to help the at-risk people they know get help?
"Say, 'Listen I've been noticing these things… I want to help you,' and after that, listen," King said.  "Just keep listening. If you ask a question, only ask a clarifying question [such as] 'Did you mean six, or did you mean eight?' Don't start talking about your own experiences. Let the focus remain on them. You can always ask two questions. 'What are you thinking?' and 'What are you feeling?'"
King recommends offering to walk with your friend to the Counseling Center. If your friend wants you to sit in on the session with them, you are allowed to.
However, if a student seems to be in a dangerous situation, he recommends a more indirect approach.
"You'll probably want to go to the Dean of Students office and make a report to the SOS Committee (Supporting Our Students)… If you are aware of a student that is in need, if you tell the Dean of Students, they will activate a set of resources to reach out to that student at the appropriate level."
This may include getting Housing and Residence Life staff involved, the Student Ombudsman, or UNF staff and professors.
"No student comes on this campus and is in a vacuum," King said. "They interact with a set of faculty and staff members… by using 'the village' [approach] we attempt to intervene… and get them the help they need."
As the director of the Counseling Center, is there anything you would want to say to the students of UNF in honor of Suicide Prevention Month?
"It's never too late to reach out. This isn't a cancer we can't cure… You don't have to die from a mental health condition. It is never too late. There is always something we can do."
Counseling Center Resources and Services:

Individual Therapy

Group Therapy

Open Studio/Art Therapy

Nutrition Counseling

Psychiatric Services

Relaxation Room

Free Apps (recommended on webpage)
Counseling Center Contact Information and Location:
Hours: Monday to Friday  8:00 a.m. – 5:00 p.m.
Location: Founders Hall, Building 2, Room 2300
Phone: (904) 620-2602
Fax: (904) 620-1085
After Hours Phone: (904) 620-2602, wait for the voice prompt and select option 2.
Other resources:
National Suicide Prevention Hotline: 1-800-273-8255
ULifeline: 1-800-273-TALK (8255)
UNF Victim Assistance: Call (904) 620-1010
University Police Department, Non-Emergency: (904) 620-2800
__
For more information or news tips, or if you see an error in this story or have any compliments or concerns, contact [email protected].