Halloween (1978) | History of Horror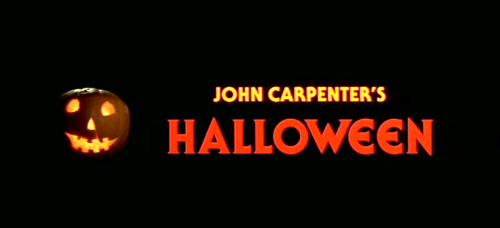 Welcome to Spinnaker's History of Horror. Here we will be taking a look back at everything spooky in both film and video games and analyze how horror has evolved over the last century. Check back at unfspinnaker.com every day for a new installment!
We've seen vampires, zombies and sharks stalk and kill people in our history of horror thus far, but what happens when a normal person is after your life? Halloween is one of the first and the best movie that answers that question.
Today, John Carpenter's masterpiece is a household name for horror fans, but back in 1978 it was a modest indie film trying to tell the story of a murderer on the loose. The film stars Jamie Lee Curtis, daughter of Janet Leigh from Psycho. Curtis spend the first half of the movie mostly looking over her shoulder in the quiet town of Haddonfield as she slowly but surely suspects she's being followed by someone. This is the creepiest part of the film when the masked killer is just watching from afar.
That masked killer is the now famous Michael Myers (no, not the Shrek actor). He doesn't speak, he doesn't run, and you really don't even see his face, yet he's one of the most iconic villains in horror history. Why? Because he is a human being who feels no pain, no remorse, #noregrets. But the big reason is that score. Director John Carpenter wrote the music for the movie and it is one of the scariest themes ever made.
What Halloween gets so right is the spirit of the titular holiday. There are pumpkins everywhere, trick-or-treaters, horror movies on the tv, and pranks. It makes you believe that anything really can happen on Halloween night. Naturally it's the perfect film to watch on October 31, so put it on, make some popcorn, and don't look behind you.
Halloween has a dizzying number of sequels and almost all of them terrible but check out Halloween II which basically acts like and extension of the original, and Halloween III: Season of the Witch if you want something completely different.
__
For more information or news tips, or if you see an error in this story or have any compliments or concerns, contact [email protected].