LA Rams practice update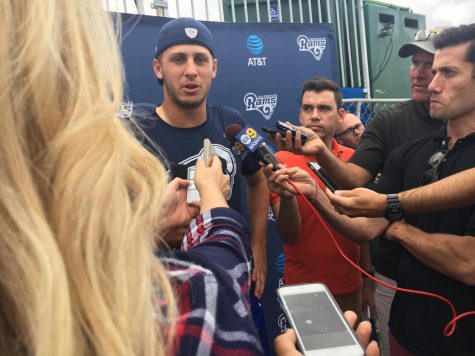 Barely hidden by the leaves that cover the fences near lot 18, the LA Rams have called Hodges Stadium home this week.
The California team has been using the facilities during the duration of their time in Jacksonville, which began the week of their Oct.15 matchup against the Jacksonville Jaguars.
Practices have been closed to the general public, but that hasn't stop spectators from stopping by or taking photos.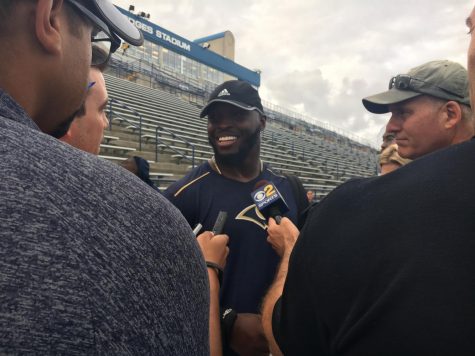 Jared Goff, Rams Quarterback, described the experience as similar to preseason training camp.
"It is nice having the meeting rooms so close and having all the facilities and film and all that so close, where we can actually maybe even get a little bit more work if we need to," Goff said.
Goff also saw having to travel less during the week as a benefit of staying in Jacksonville.
"It's nice and it's definitely better than flying back to California and then having to fly all the way back out to London," Goff said.
With the weather chillier than previous weeks and having closer proximity to each other,  the professional
team has had the chance to make a more in-depth game plan for their Sunday game.
Head coach Sean McVay has seen the location change on the East Coast as beneficial to their preparation early in the week before heading across the pond.
"The players handled it great," McVay said." We actually got a little bit of a jump on our install where we got some of the third downs in just so we can get our entire game-plan installed to our players before we travel to London tomorrow night."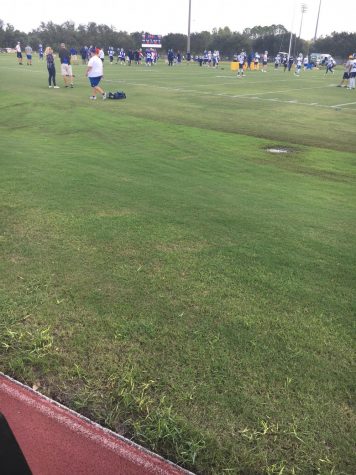 Practicing at a college facility, such as UNF, is not new for the Rams. This season, the team conducts practices at Cal Lutheran University in Thousand Oaks, California.
McVay sees the temporary shift of practice location as a bonding experience for the players, normally felt during preseason camps.
"They did a great job coming out, having a good locked-in focus and concentration and it's been outstanding," McVay said. "I think it's been a great opportunity for us to kind of get away and continue to connect like we've talked about. Up to this point, it's been exactly what we had hoped."
Before the team leaves Jacksonville, several players had local restaurant, The Soul Food Bistro, as a dream food destination to grab a meal from.
The Rams will catch a red-early flight Thursday for London and their matchup against the Arizona Cardinals.
__
For more information or news tips, or if you see an error in this story or have any compliments or concerns, contact [email protected].