UNFPD lends a helping hand to hurricane victims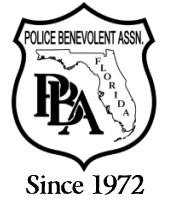 In the past months, devastating events have occurred back-to-back starting with Hurricane Harvey flooding Texas and continuing with Hurricane Maria destroying the island of Puerto Rico. Thousands of families have lost everything they owned, and UNFPD worked together with the Policemen's Benevolent Association (PBA) in  order to help out these families in any way they could.
UNFPD agreed to be a collection point for PBA, and was able to collect four big bins of supplies in two weeks for those in Houston.  It was mainly made up of clothes, but they had other supplies like toiletries.
"After about a week, they were overwhelmed with supplies," Sergeant Jim Carey said. 
An excess of supplies can make distribution difficult if the items are not properly organized. Once they notice the abundance of supplies at Houston, PBA started distributing those supplies to other areas that needed them like Florida due to Hurricane Irma and Puerto Rico due to Hurricane Maria.
"It's almost overwhelming when you have something like that, and I've seen it firsthand the amount of supplies you get," Sergeant Carey said. "At least they had [supplies], so it was easier to get out."
UNFPD doesn't usually collect supplies unless there is a base organization like the PBA to get the resources out to those places in need.
"Everybody has got something they can give…pretty much everybody gave something," Sergeant Carey said. "It's what we do. That's what we are supposed to do. It's just the thoughtful thing to do."
__
For more information or news tips, or if you see an error in this story or have any compliments or concerns, contact [email protected].